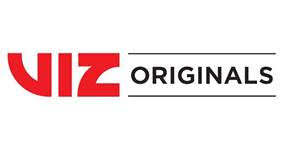 What You Need to Know:
VIZ Media reaches the next stage in the development of its VIZ Originals imprint! Aspiring artists and writers are invited to apply for portfolio reviews taking place at some of North America's biggest pop culture shows. The VIZ Originals imprint will develop innovative, English-language creator-owned graphic novel content for a global market, and is committed to supporting independent artists and helping them execute their creative visions.
VIZ Originals portfolio review sessions will be led by Executive Editor, Fawn Lau, and will occur during a variety of shows, which we'll list below.
Individuals MUST be at least 18 years old and already a registered/ticketed attendee. A VIZ Originals portfolio review appointment does not include show admittance. To be considered, please complete the online form at viz.com/originals.
VIZ Originals looks to collaborate with talented independent artists, creators and writers to develop original stories that ignite the imagination. Its titles will showcase dynamic paneling, skillful black and white artwork and compelling, diverse stories for both young adult and adult readers.
Source: Official Press Release/p>
Official List of Shows
Toronto Comics and Arts Festival - May 11-12
Anime Central - May 17-19
Anime Expo - July 4-7
Comic-Con - July 17-21
New York Comic Con - October 3-6
Anime NYC - November 15-17
Artists Requirements
Samples of sequential works that best highlight your art style and storytelling
Best works that showcase composition, character expressions, and scene details
Include finished pieces, not only sketch or concept work
Include original character art pieces – some fan work is acceptable
Writers Requirements
Samples of sequential works that highlight writing and story development
Samples and lists of creative writing work – prose and fan work is acceptable
---
Promising opportunites for aspiring writers and artists! Good on VIZ for doing this!
Making dreams come true!