What You Need to Know:
Time to start this week off right with none other than the weekly anime music chart!
This week also brings us something unique. Traditionally, this chart's entries are transient at best, changing form week to week. However, in 2019, we have week after week of singles and albums managing to hold onto their spots or bustling around the chart without managing to fall off. What has you ask? The Love Live! Sunshine!! movie singles to start along with the Fate/Grand Order Orchestra album and Over Quartzer by Shuta Sueyoshi.
As for what is new this week. Matenro has a new single while magical2 has a best of album debut. We see the MILLION THEATER IDOLM@STER girls come back again for the first time in 2019. As to where everything ranks, check out the chart in full below!
---
Believe again / Brightest Melody / Over The Next Rainbow by Aqours
THE IDOLM@STER CINDERELLA GIRLS STARLIGHT MASTER 26 Bi ni Iri Sai wo Ugatsu by V.A.
The Champion by Shinjuku Division Matenro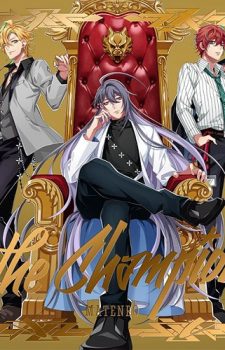 Over "Quartzer" by Shuta Sueyoshi feat. ISSA
Fate/Grand Order Orchestra performed by Tokyo Metropolitan Symphony
MAGICAL☆BEST -Complete magical2 Songs- by magical2
THE IDOLM@STER SideM WORLD TRE@SURE 06 by V.A.
Tousoumeisou Moebius Loop / Hop? Stop? Nonstop! by Aqours
THE IDOLM@STER MILLION THE@TER GENERATION 14 Charlotte Charlotte by Charlotte Charlotte
Heisei Kamen Rider 20 Titles Commemoration Best by V.A.
Source: Amazon Japan
How strange to see so many songs managing to hold on.... What does this mean for 2019?
Who knows? I just need to get my hands on the new million theater single stat!
[ad_dfp position="bottom1" unit_pc1="true" unit_pc2="true" unit_sp1="true" class="mt40"]