What You Need to Know:
Monday morning means it's time for a brand new anime music chart. Welcome!
It's an iDOLM@STER takeover this week! We have four different entries this week from the series along with a best-of album from the Kamen Rider series.
Still, none of the new entries can overtake the Hypnosismic Division Rap Battle album. Inori Minase's album falls down and the Ain Soph Aur does as well.
---
Enter the Hypnosis Microphone by Hypnosismic -Division Rap Battle-
Heisei Kamen Rider 20 Titles Commemoration Best by V.A.
Ain Soph Aur ~GRANBLUE FANTASY~ by GRANBLUE FANTASY
Yokoso Japari Park e - Complete Best - by V.A.
THE IDOLM@STER CINDERELLA GIRLS STARLIGHT MASTER 28 Dekoboko Speed Star by V.A.
THE IDOLM@STER SHINY COLORS FR@GMENT WING 01 by V.A.
Utamonogatari 2 - Monogatari Series Theme Songs Compilation Album by V.A.
Catch the Rainbow! by Inori Minase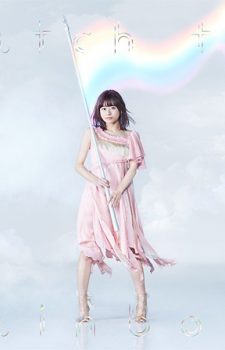 The Idolm@ster Million The@ter Generation 16 Pikopiko Planets by V.A.
THE IDOLM@STER CINDERELLA MASTER 052-054 by Hotaru Shiragiku, Nono Morikubo, Shin Sato
Source: CD Japan
This rap battle album is amazing. I'm ready for it to be turned into a manga or anime.
IDOLM@STER takeover!
[ad_dfp position="bottom1" unit_pc1="true" unit_pc2="true" unit_sp1="true" class="mt40"]