What You Need to Know:
Welcome back all to the Anime Music Charts from Japan! Each Monday we bring you the freshest information straight from Japan.
Last week saw Idolmaster album #10 shot up to number one and bump the Kemono Friends albums down. The NeiR: Automata OST debuted as well in the top half of the chart.
This week the Iron-blooded Orphans OST debuts along with a forthcoming album from the SAO singer LiSA. Let's go!
---
THE IDOLM@STER CINDERELLA GIRLS LITTLE STARS! Kira! Mankai Smile by V.A.
Mobile Suit Gundam: Iron-Blooded Orpahns Complete Best OST by V.A.
THE IDOLM@STER CINDERELLA GIRLS STARLIGHT MASTER 10 Jet to the Future by V.A.
Kaidoku Funou by After the Rain
NieR: Automata OST by V.A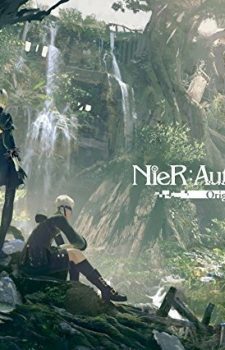 Youkoso Japari Park e by V.A.
LiTTLE DEViL PARADE by LiSA
Sing Original Soundtrack by V.A.
Haikyuu!! Complete BEST by V.A.
Source: Amazon
well well well! What is this mystery group Roselia? It looks cute!
It's time that this chart got an injection of masculinity.
[ad_dfp position="bottom1" unit_pc1="true" unit_pc2="true" unit_sp1="true" class="mt40"]