What You Need to Know:
Welcome back one and all, to our Weekly Anime Music Charts where we show off the most popular music from Japan!
Last week saw Shingeki no Kiseki shoot up to #1 after a miserable debut at the bottom of the chart the previous week. However Boku no Hero Academia's OP, Peace Sign, also made a strong debut at #1 pushing down IDOLM@STER albums that reigned supreme for weeks.
This week, Startlight Master 11 gets its cover while EroManga Sensei's ED debuted along with the OST for the popular game Bungou to Alchemist. BE sure to check it out and more this week below!
---
THE IDOLM@STER CINDERELLA GIRLS STARLIGHT MASTER 11 Ankira!? Kyosouten by V.A.
Peace Sign by Kenshi Yonezu
THE IDOLM@STER CINDERELLA GIRLS LITTLE STARS! Etude wa ikkyoku dake by V.A.
Shingeki no Kiseki by Linked Horizon
LiTTLE DEViL PARADE by LiSA
THE IDOLM@STER CINDERELLA GIRLS LITTLE STARS! Kira! Mankai Smile by V.A.
Mobile Suit Gundam: Iron-Blooded Orpahns Complete Best OST by V.A.
NieR: Automata OST by V.A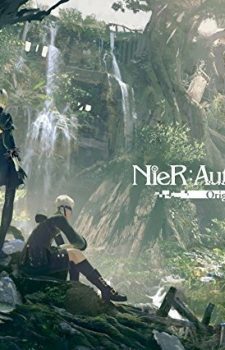 Bungou to Alchemist Gekihan Ongakushuu by Hideki Sakamoto
Source: Amazon
BOMBON BOMBON! The Bungou to Alchemist OST is out!
eeeek! Time to get the Eva CC! Let's go Bee-kun! Fork it over!
Heavy Breathing
[ad_dfp position="bottom1" unit_pc1="true" unit_pc2="true" unit_sp1="true" class="mt40"]