What You Need to Know:
Welcome back everyone to the weekly Anime Music Charts. For those who are new to our chart system, we feature the top selling anime and game related music each week on Mondays.
Last week, Bokuaca and Shingeki no Kyojin's OPs fell to the bottom of the chart while Victor's butt debuted again and the Kemono Friends albums came back. We also saw the #11 album from IDOLM@STER stay on top, but can it hold on this week yet again?
This week we see the return of the Bungou to Alchemist OST along with an OST from a popular series. Can Hatsune Miku and Yuri on Ice stay strong amidst all of these strong contenders? Let's see below!
---
Peace Sign by Kenshi Yonezu
Kemono Friends OST by V.A.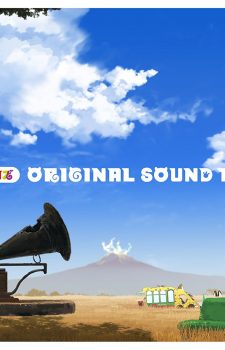 THE IDOLM@STER CINDERELLA GIRLS LITTLE STARS! Etude wa ikkyoku dake by V.A.
THE IDOLM@STER CINDERELLA GIRLS STARLIGHT MASTER 11 Ankira!? Kyosouten by V.A.
Bungou to Alchemist Gekihan Ongakushuu by Hideki Sakamoto
Shingeki no Kiseki by Linked Horizon
THE FAR EDGE OF FATE: FINAL FANTASY XIV ORIGINAL SOUNDTRACK by V.A.
Yuutora Sound Track Collection (Yuri on Ice) by V.A.
Magical Mirai 2017 Official Album by Hatsune Miku
Source: Amazon
I just cannot beleve that my waifus lost out to a bunch of furries. Who approved this!?
Ahhhh and the Yuri on Ice album is on it's way out! This sucks!
[ad_dfp position="bottom1" unit_pc1="true" unit_pc2="true" unit_sp1="true" class="mt40"]