What You Need to Know:
Time to beat this boring Monday morning with a brand new anime music chart!
Nana Mizuki strikes again and quickly following her most recent single with the debut of NEVER SURRENDER on the chart. We also see the soundtrack for the Nanoha movie that used the previously named single also debut. MAD TRIGGER CREW VS Matenro also debuts along with the Kalafina All Time Best Album following the group's breakup.
As for what stayed on, The@ter Boost and UNION rose up while Starlight Master 2, Trust me, and Over "Quartzer" fell down. See all the details below!
---
NEVER SURRENDER by Nana Mizuki
THE IDOLM@STER THE@TER BOOST 02 by V.A.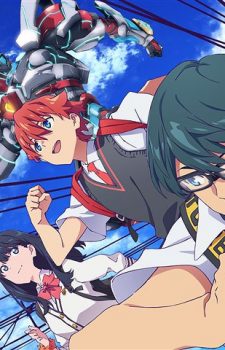 THE IDOLM@STER CINDERELLA GIRLS STARLIGHT MASTER 22 Soyoku no Dokusoka by V.A.
THE IDOLM@STER CINDERELLA MASTER Trust me by V.A.
MAD TRIGGER CREW VS Matenro by MAD TRIGGER CREW . Matenro
Magical Girl Lyrical Nanoha Detonation Original Soundtrack by V.A.
Over "Quartzer" by Shuta Sueyoshi feat. ISSA
Kalafina All Time Best 2008-2018 by Kalafina
"Hugtto! PreCure Futari wa Pretty Cure: All Stars Memories (Movie)" Main Theme Song by Mayumi Gojo & Kanako Miyamoto
Source: Amazon Japan
I am not ready to say goodbye to Kalafina.
Nana Mizuki dominates again!
[ad_dfp position="bottom1" unit_pc1="true" unit_pc2="true" unit_sp1="true" class="mt40"]