También puedes leer este artículo en:Español
What You Need to Know:
Welcome to the weekly anime ranking chart from Honey's Anime! It's time again to see what the top selling anime in Japan are.
But first, let's recap last week. Fate/Stay Night Heaven's Feel 1 stayed on the top while No Game No Life was right on it's heels. The new Free! movie debuted at #3 while the Sound! Euphonium: Todoketai Melody appeared at #6. The shocker was that DARLING in the FRANXX debuted ahead of all other Winter anime on the chart!
What about this week? You'll just have to see for yourself if Fate/Stay Night can stay on top another week!
---
No Game No Life The Movie: Zero
Fate/Stay Night: Heaven's Feel 1.Pressage Flower
GRANBLUE FANTASY The Animation 6
Love Live! Sunshine!! 2nd Season 4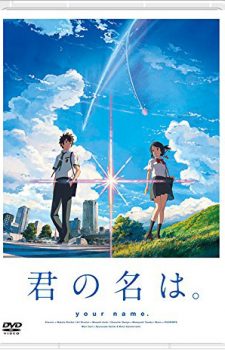 Magical Girl Lyrical Nanoha Reflection
Mahouka Koukou no Rettousei The Movie- Hoshi wo Yobu Shoujo
Space Battleship Yamato 2202 Ai no Senshi Tachi 5
Source: CD Japan
You can see the influence of Fate/Stay Night with Kara no Kyoukai here!
??? Are they related??
[ad_dfp position="bottom1" unit_pc1="true" unit_pc2="true" unit_sp1="true" class="mt40"]