What You Need to Know:
It's that time of the week again - time to check out the latest hottest anime DVD and Blu-ray discs according to the sales here in Japan!
Last week, Granblue Fantasy: The Animation made its debut at the top spot, and Love Live! Sunshine!! and Kubikiri Cycle made their way up the ranks.
But how are things looking this week? Which anime are Japanese fans watching most? Let's get to the chart and find out!
---
Uta no Prince-sama Maji Love Legend Star
PERSORA AWARDS 2 -20th AMBASSADOR BOX-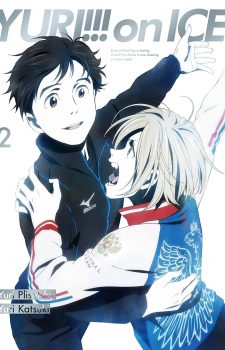 GRANBLUE FANTASY The Animation
Kubikiri Cycle: Aoiro Savant to Zaregototsukai 4
Ore no Imouto ga Konnani Kawaii Wake ga Nai Blu-ray Disc BOX
Yuyushiki OVA: Komarasetari, Komarasaretari
Re: Zero kara Hajimeru Isekai Seikatsu 8
Source: Amazon
Lots of new ones in the chart this week! I'm excited about the latest Kubikiri Cycle: Aoiro Savant to Zaregototsukai!
I'm just happy to see UtaPri at number one! And Yuri!! on ICE is still here!!
[ad_dfp position="bottom1" unit_pc1="true" unit_pc2="true" unit_sp1="true" class="mt40"]