What You Need to Know:
Welcome to the weekly Wednesday anime chart from Honey's Anime. A lot is changing and fast, so catch it all below!
Gekijou no Walkure from Macross Delta was the only anime anything to rise up this week. Granblue Fantasy, Kimi no Na wa, Fate/Stay Night: Heaven's Feel and more all fell down.
What's new? Well, Dragon Ball The Movies debuted along with Fate/EXTRA Last Encore and SAO: Gun Gale Online. Who is on top? Find out below!
---
Macross Delta Movie: Gekijou no Walkure
Dragon Ball The Movies #01
GRANBLUE FANTASY The Animation 7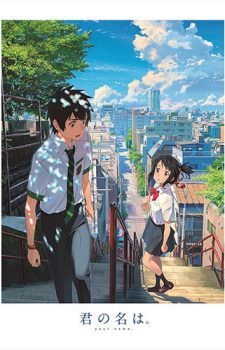 Sword Art Online Alternative Gun Gale Online 4
Fate/Stay Night: Heaven's Feel 1.Pressage Flower
Bungo Stray Dogs DEAD APPLE
Source: CD Japan
Hah! I knew Walkure could rise to take the top spot.
Wow... fate/extra debuted so low... Is it okay?
[ad_dfp position="bottom1" unit_pc1="true" unit_pc2="true" unit_sp1="true" class="mt40"]