What You Need to Know:
It's every BL lovers favourite time of the week - time to find out the most popular shounen-ai and yaoi manga in Japan at the moment!
Last week we saw the rise of yet another omegaverse BL manga, with oneshot volumes prevailing again against the series.
So, has much changed in the last week? Is there any new shounen-ai or yaoi you'd love to read on the chart? Let's get down to business and find out!
---
Dakaretai Otoko 1-i ni Odosarete Imasu. 4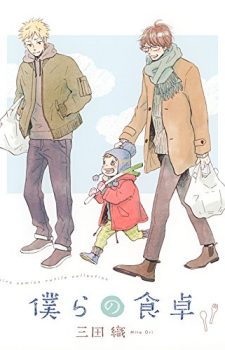 Kono Ore ga, Ahegoe nante Dasu Wake ga Nai!!
Remnant: Juujin Omegaverse 1
Are ga Shitai, Kore ga Hoshii
Brocon Ani no Hisoyakana Yuuutsu
Watanabe Yuu (23) Danyuu Hajimemashita 1
Kimi ni Nemuru Ore no Tsumi
Bokura wa Minna Uso Bakari
Source: Amazon
Wow, it looks like there's something for everyone on this week's chart! Older seme, shota, omegaverse, fudanshi...
Yess! Not to mention BL with gay dads!!! Ahh I love those family dynamics!!
[ad_dfp position="bottom1" unit_pc1="true" unit_pc2="true" unit_sp1="true" class="mt40"]