What You Need to Know:
Gather round BL enthusiasts and curious newbies, it's time for our shounen-ai and yaoi manga chart. What's the hottest BL manga in Japan right now? Here's where to find out!
In last week's chart, Koisuru Intelligence got on top, pushing Kachou Fuugetsu down to number two. Meanwhile, the lower ranks were filled with new volumes, including the comeback of Are ga Shitai, Kore ga Hoshii.
So, has much changed in the world of Boys Love manga over the last week? It's time to find out!
---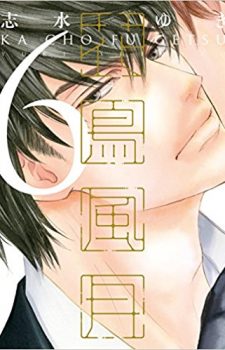 Dakaretai Otoko 1-i ni Odosarete Imasu. 4
Ore no Doutei no Ikesukanai Aitsu nan desu kedo
Are ga Shitai, Kore ga Hoshii.
Dekichatta Danshi: Haruhi-hen 2
Source: Amazon
Whoa, no one can beat those top four at the moment! And it's been a while since I saw Okane ga Nai!!
It is a classic! The other new volumes look fun too, especially Dekichatta Danshi!
[ad_dfp position="bottom1" unit_pc1="true" unit_pc2="true" unit_sp1="true" class="mt40"]