What You Need to Know:
Welcome to a new edition of the final BL Manga chart for September 2017! That's right, starting from next week, we will already be in October and fall anime and manga will be starting to come out. Let's go!
Each week we showcase the hottest selling items per chart straight from one of the top vendors in Japan, CD Japan. Did you know that they ship internationally too? Be sure to check them out following a link at the bottom of the page if you wanna learn more or get your hands on just about anything related to anime and manga culture!
This week is a completely brand new chart with new debuts from so many series that it is makng Bombon's fujoshi head spin with glee. However, that is not all as favorite series like Hidoku Shinaide, Sayonara Alpha, Hitorijime My Hero, and more debut this week. Check it all out below!
---
Bokura ga Koi wo Ushinau Riyuu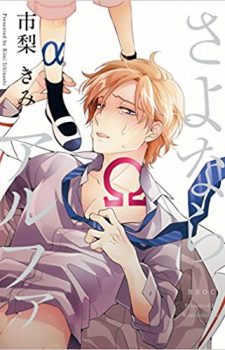 Sekaiichi Hatsukoi - Yokozawa Takafumi no Baai - 1
Torawareta Amai Kemonotachi
Source: CD Japan
Eeeeek! There is just too much to be happy about here! Yes!
I think after seeing Hitorijime My Hero, I am ready to read the manga...
[ad_dfp position="bottom1" unit_pc1="true" unit_pc2="true" unit_sp1="true" class="mt40"]