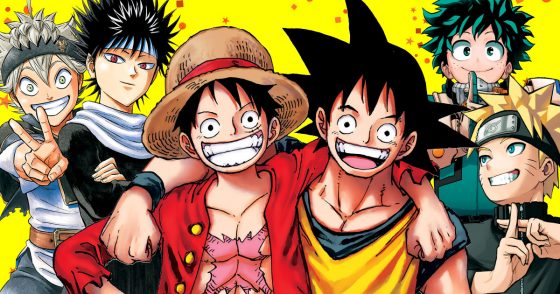 What You Need to Know:
goo Ranking, one of the largest ranking information websites in Japan that ranks all sorts of things in the world, released the results for their poll "Top 10 Jump protagonists who you'd want as best friends if they actually existed".
"Weekly Shonen Jump" embraces the three main principles of "friendship, effort, and victory" and various heroes have and continue to appear in its pages so there are many to pick from varying in type from cheerful students, serious adults, and cool ikemen depending on the work, but the one sure thing is that there are many characters who value their friends.
Find the results of the ranking below and see if your pick is there too!
Source: goo Ranking
10. Naruto of "Naruto"

9. Yusuke Fujisaki of "SKET DANCE"

8. Goku of "Dragon Ball"

7. Saiki Kusuo of "Saiki Kusuo no Ψ-nan" (The Disastrous Life of Saiki K.)

6. Kankichi Ryotsu of "Kochira Katsushikaku Kameari Kouenmae Hashutsujo"

5. Shoyo Hinata of "Haikyuu!!"

Voters say: "I want to be best friends, support his games, and enjoy sports together on holidays."
4. Ryo Sabu of City Hunter

Voters say: "He gives the impression of being a fun person so it seems it'd be fun to drink alcohol together!"
3. Luffy of "One Piece"

Voters say: "He's an attractive character that earns the trust of not only the members of the Straw Hat Pirates, but also the various people he meets during their journey."
2. Tanjirou Kamado of "Kimetsu no Yaiba" (Demon Slayer: Kimetsu no Yaiba)

Voters say: "Of course, he cares about his friends but Tanjirou has a gentle personality that even makes him care for his enemies, the demons."
1. Gintoki Sakata of "Gintama"

Voter say: "He usually has the eyes of a dead fish and has a boring personality, but he can be a reliable person in the event of an emergency and will do his best for his friends."
---
And you know you'd be safe with most of these guys!
Saiki! I want Saiki as my bestie!