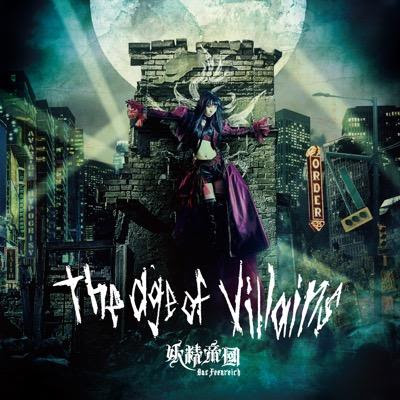 the age of villains teaser video

What You Need to Know:
Since entering the human world, Yousei Teikoku have continued to evolve their unique style of gothic rock/heavy metal, even gaining the ability to fuse metal and anime songs. Details on Yousei Teikoku's new album "the age of villains," which is scheduled to release on March 25, have been revealed.
Five years have passed since Yousei Teikoku released their previous album "SHADOW CORPS[e]." Since then, XiVa and ryöga have joined the band, and this has resulted in an album of even greater intensity and beauty.
All twelve of the songs on this album are brand new. In addition to music composed by Nanami, Gight, and the band's sound producer Tachibana (who has withdrawn from live performances), there are also songs by new members XiVa and ryöga. From the more classic Yousei Teikoku style to songs imbued with a new essence, it is an album jam-packed with variety.
Lantis' YouTube channel has released a teaser video where you can listen to a sample of the new songs.
Source: Official Press Release
---
Pretty cool video and song!
I love the art for the cover!