Yubisaki kara Honki no Netsujou 2: Osananajimi wa Shouboushi

Genre:
Comedy, Romance, Sexy / Ecchi, Sōryo-Waku
---
---
---
Official Images / Key Visuals
Synopsis
After being honest about their feelings for each other, childhood friends Ryo and Soma are dating at last. Although they're still in the lovey-dovey days of their relationship, they begin to connect on a deeper physical and emotional level. However, when Ryo's ex-boyfriend Rei suddenly shows up at her work, the three of them are reminded of their school days and how they drifted apart. Ryo has no intention of associating herself with Rei again, but she has no say in the matter when her boss decides to partner them up.
Characters & Voice Actors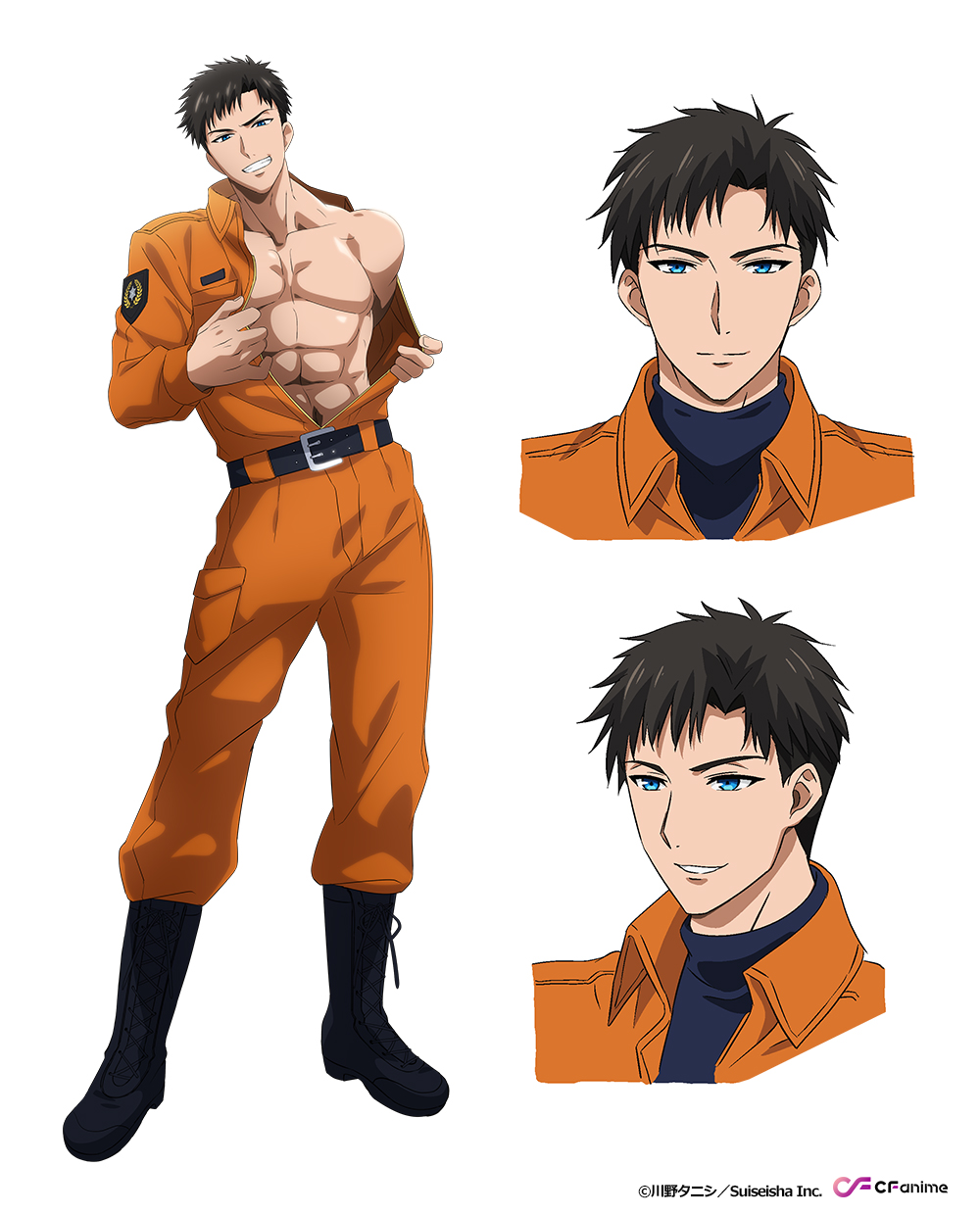 Soma Mizuno:
Kento Itou
Soma is Ryo's childhood friend and a firefighter who participates in the mixer. He's a shameless womanizer in everything he does, but he is serious at his core.
Ryo Fujihashi:
Natsumi Takamori
Ryo works for a manufacturer. She's got a positive personality and is a natural leader that everyone looks up to. She's fast because she used to be on the track & field team.
Rei Hidaka:
Not yet revealed
An ex-boyfriend of Ryo. R&D at a beauty research institute. He was Ryo's senpai for the track and field team in high school.
Yuki Izumi:
Tomohito Takatsuka
Yuki is a co-worker of Soma's who started at the same time as him. He's cheerful and sets the mood often. He's currently looking for a girlfriend.
Jun Hase:
Wataru Komada
Jun is Soma and Yuki's senior. He's a kind feminist. He's also great at handling things.
Midori Watanabe:
Mariko Honda
Midori is Ryo's senior at work. She's great at acting spoiled while acting younger. She loves talking about romance.
Ayako Shinoda:
Shiori Izawa
Ayako works at a different company from Ryo. She gets along easily with others. She's a straightforward, mature woman.
Megumi Sasahara:
Akari Harashima
Megumi is Ryo's colleague. She's serious about her work and gets along well with others. She can sometimes fail to read the room.
Theme Songs

Opening Song: "Dokusenteki Passion " by Soma Mizuno (CV: Kento Itou), Rei Hidaka (CV: Junichi Toki)

Adaptation

"Yubisaki kara Honki no Netsujou: Osananajimi wa Shouboushi" (Manga)


Main Staff

Original Creator: Tanishi Kawano
Director: Toshihiro Watase
Script: Kagerou
Character Design: Katsuyuki Satou
Animation Director: Katsuyuki Satou / Kakuto Gai
Sound Director: Takahiro Enomoto
(Credit Honey's Anime when you use our description.)
---