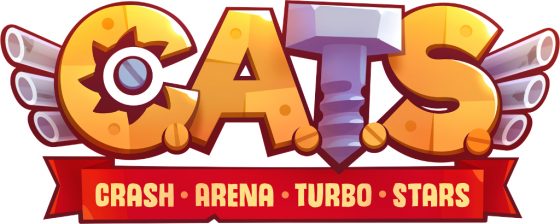 What You Need to Know:
ZeptoLab wants you to pump up your tires and prepare for battle! C.A.T.S.: Crash Arena Turbo Stars, the latest mobile PvP game from Cut the Rope and King of Thieves creators, is now available for free on iOS and Android.
Build and customize battle cars in the role of a street kitten, and go head-to-head against other players to become the Crash Arena champion.
Experiment, upgrade, and combine a variety of deadly hand-made weapons and gadgets — from drills and chainsaws to soda pop bottles — to build a machine that's unlike any other. If this all sounds interesting and you want to know more, be sure to check out the C.A.T.S.: Crash Arena Turbo Stars official page. Also, be sure to grab C.A.T.S.: Crash Arena Turbo Stars on iOS and Android for FREE, along with following the official Twitter and Facebook sites!
Source: Official Triplepoint Press Release
We made sure that battles in C.A.T.S. are unpredictable, frantic and exciting to watch, says ZeptoLab's Co-founder Efim Voinov. We are looking forward to all the amazing battles our players will experience - and share.
C.A.T.S.: Crash Arena Turbo Stars Release Trailer

---
Cats fighting in a frantic and explosive environment? Now that's news to me for sure! Looks like a blast to play.
Zeptolab is always thinking of something unique to please their fans, this is what we need more of in the industry!
---