What You Need to Know:
Today, Takara Tomy has begun to tease that the massive hit series from late 90s/early 2000s, Zoids, is making a comeback!
As teased on the site, it says that a new project is in the works. What is important to note is that the Japanese, along with the image, does not indicate whether or not this is going to be an anime. It appears that this is going to be a movie, and perhaps, a live action at that?
We here at Honey'S Anime are thrilled to hear that it is coming back! One thing is for sure, if this continues in the vein of action/war movies, we will have our eyes glued to the screen. How about you?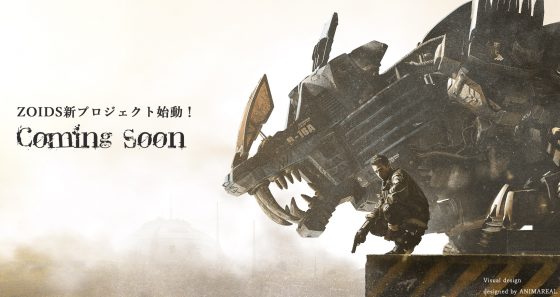 Source: Yaraon
Reactions Around the Web
It's here!
Zoids is getting a reboot huh (´・ω・`)
Oooooo is this going to be an original story?
Game? Nah, they did not announce it at Tokyo Game Show 2016, so it is probably a movie.
Please tell me that Hollywood is doing this!
---
Did... the last commenter.... ask for Hollywood... to make this.... have they not seen those new GITS images and videos????
omg omg omg who is that guy in the image!??!? HE IS PERFECT. I will take one of him in every color and- .... *eh hem* I wonder if Zeke and Fiona are coming back!?
---