Synopsis
A heartful splatter comedy about a zombie in love!
Zonmi-chan is a little bit clumsy, but adorable all the same. Sometimes, she'll try to gnaw on the boy she likes with everything she's got. That's... Zonmi-chan. A girl who's actually a zombie.
Characters & Voice Actors List
Zonmi-chan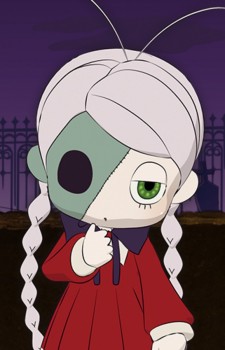 Voice Actor: Yui Ogura
---
A young zombie girl. Although she's undead, she's carefree and tends to go at her own pace. Her charm point is the maggot family that's freeloading in one of her eyes. She's a little interested in Dai-kun, but whether that's due to love or hunger is unknown.
Dai-kun

Voice Actor: Kengo Kawanishi
---
A romantic self-proclaimed herbivore boy who loves Zonmi-chan. However, he's a little too interested in her and has become a bit of a stalker. Sometimes when he thinks about her too much, he gets lost in his own delusions.
Romeko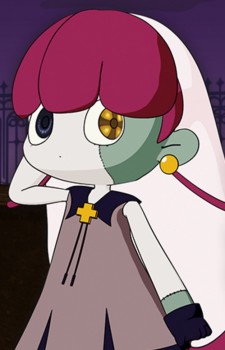 Voice Actor: Yuko Gibu
---
An older-sister zombie who's a quick thinker despite being undead. She's normally a prim and proper older sister, but in actuality she's quick to snap and is scary when she's angry. Has a complex about her short height. Loves alcohol.
Tanato

Voice Actor: Ayumu Murase
---
A super-sadistic zombie girl. Has chuunibyou and is always trying to act cool. Acts as though everyone else is stupid but she's actually not all that clever herself. Has a bad mouth and is often misunderstood, but she actually cares about her sisters a lot.
Nekuro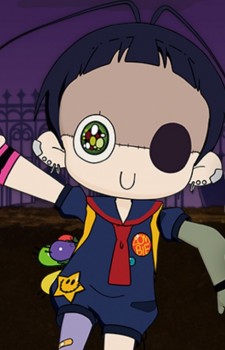 Voice Actor: Satomi Arai
---
A little zombie girl. Really energetic despite being undead. A zombie that can run and has a few screws loose. Loves Zonmi-chan the most out of all her sisters, so is always sticking to her like glue.
Episodes
Episode 1, Meat Pie of the Dead:
Theme Songs

Opening Song: Koi no Spice by Liza Onodera
Ending Song: Dreamer by 1er cru

Adaptation

Original


Main Staff

Original Creator: NEFT FILM
Music: jeux d'eau
This anime is self-funded, so episodes might be sporadic, but keep an eye out for it!
Fans of gurokawaii (gross-cute) stuff and Bokusatsu Tenshi Dokuro-chan will want to check this out!!
(Credit Honey's Anime when you use our description.)