Manga is an extremely competitive industry. It's very hard for an aspiring author to get their work published in famous manga publications like Shogakukan or Kodansha. Even to mangaka whose works are already in those magazines, every week is a battle of popularity against other titles. If they're in the bottom of the popularity poll for several consecutive weeks, then the publisher will cancel their series in a heartbeat.
That simple yet ruthless rule applies to both new and veteran mangaka alike. Even those who already had a popular series under their belt are still working under the looming threat of cancellation. The best example is Masashi Kishimoto, the creator of Naruto. His new series after Naruto, Samurai 8, was canceled less than a year after its debut.
That being said, there are some exceptional mangaka out there who manage to create one hit manga after the other. This is a list of 10 mangaka who have created multiple popular series.
10. Jun Mochizuki (Pandora Hearts, Vanitas no Carte)

Let's start this list with a mangaka who gained worldwide recognition in 2006 through her second title, Pandora Hearts. She manages to seamlessly blend the exciting action sequences of shounen manga with the delicate art of shoujo manga. Add to that a genuinely interesting and thrilling story of Oz and his time within the eternal prison called the Abyss, and that combination is pretty much the key to her success with this series.
When Pandora Hearts finally published its last chapter in 2015, it didn't take long for Mochizuki-sensei to dish out another work. In fact, it was within the same year. This time around, it is a story about vampires in 17th century England, and it is called Vanitas no Carte. Once again she achieved the same, if not bigger, level of popularity.
---
9. Atsushi Okubo (Soul Eater, Fire Force)

This list is filled to the brim with idiosyncratic mangaka. After all, that seems to be one of the biggest requirements to achieving success in the world of manga. That being said, Atsushi Okubo still manages to become one of the most unique mangaka here. Not only in regards to his art, but also the way he tells his stories.
When Soul Eater began its serialization back in 2003, its wacky characters and the zany premise of a bunch of shinigami candidates who hunt criminal souls made it an instant hit. When it ended in 2013, it took a while for Okubo-sensei to follow up with another work.
However, just two years later, he came up with Fire Force, a story about a boy with a devilish grin who can produce bursts of fire from his feet. Just like Soul Eater, Fire Force is also filled with unique characters and thrilling action sequences. Needless to say, it became an instant hit.
---
8. Yoshihiro Togashi (Yu Yu Hakusho, Hunter x Hunter)

From here on, we will talk about iconic mangaka who have shaped generations of readers with their works. The first one is Yoshihiro Togashi. Almost every millennial who loves anime and manga will surely remember the epic story of Yusuke Urameshi and his friends as they fight against all kinds of supernatural enemies from the afterlife in Yu Yu Hakusho. After all, it was one of the most popular manga of the 90s.
Once Togashi-sensei finished telling Urameshi's story, he gave us one of the best shounen manga ever made, Hunter x Hunter. The tale of Gon, Killlua, Kurapika, and Leorio as they power through the Hunter exam has become a part of childhood memories for so many people. Hunter x Hunter may have undergone several long-term hiatuses due to Togashi-sensei's health, but that doesn't stop the fans from wanting to read the new chapters whenever they're finally available.
---
7. Takehiko Inoue (Slam Dunk, Vagabond)

In many ways, Takehiko Inoue is actually quite similar to Yoshihiro Togashi. Both of them had a massive hit manga in the 90s, and an even bigger hit manga that is still on going till this day.
If Togashi-sensei has Yu Yu Hakusho and Hunter x Hunter, then Inoue-sensei has Slam Dunk and Vagabond. As the name suggests, Slam Dunk was a hilarious yet inspiring story about a basketball team from a small school with a big dream. Just like Yu Yu Hakusho, Slam Dunk was one of the most popular manga of the 90s.
After Slam Dunk ended in 1996, Inoue-sensei immediately started a new series based on Eiji Yoshikawa's novel about the life of the most enigmatic fictional samurai in Japan's history, Miyamoto Musashi. The manga is called Vagabond, and it too was an instant hit. Not only that, but Vagabond also solidified Inoue's name as one of the most talented artists in the world of manga.
---
6. Hiro Mashima (Rave, Fairy Tail, Edens Zero)

From this point on, we enter the zone of mangaka who have at least three hit titles under their belt. Let's start with the most polarizing one of them all, Hiro Mashima. Some people like the exciting fantasy stories that he has created thus far, while others find his works, which are filled to the brim with fan service, quite distasteful.
What nobody can take from the man, however, is the fact that he has made nothing but hits. Mashima-sensei is able to consistently deliver fun and straightforward action fantasy/sci-fi stories that can instantly connect with the reader's heart.
From his debut story about a man who wields an ever changing sword in Rave, to the story about a man who wields fire magic in Fairy Tail, and to his latest story about a man who can harness the power of gravity in Edens Zero, all of them have been well-received globally. Not only that, but they all have received equally popular anime series as well.
---
5. Junji Ito (Gyo, Uzumaki, Tomie)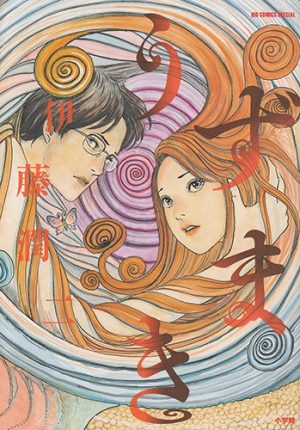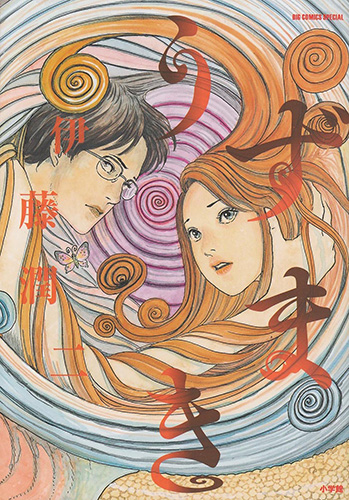 Almost everybody who likes to read manga has heard the name of the master of horror manga himself, Junji Ito. That being said, putting his name on this list is actually a bit unfair. After all, the man usually crafts short stories, rather than long-form stories like the rest of the mangaka here.
What ultimately makes Junji Ito deserve to be on this list, however, is the fact that every work that he has ever published is extremely popular. Whenever Viz Media publishes a new short story collection from Junji Ito, the fans will immediately try to get their hands on it.
Out of dozens of Junji Ito's books, the most popular ones are the story of fish who crawl with insect-like legs called Gyo, the story of spiral horror called Uzumaki, and the story about the bewitching beauty who can send every man into a murder frenzy called Tomie.
---
4. Takeshi Obata (Hikaru no Go, Death Note, Bakuman)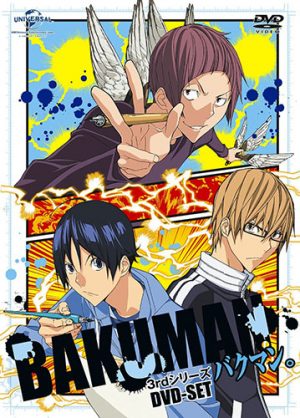 Unlike other mangaka on this list who are responsible for both the art and the story of their works, Takeshi Obata is an artist who partners up with other writers. As a result, during his long and illustrious career, Obata-sensei has crafted the art for some of the most popular manga in the world.
His expressive and dynamic illustrations have graced the pages of lots of great manga, such as the tale of a ghost who teaches a boy to play the game of Go in Hikaru no Go, or the story about a notebook that can kill anybody whose name is written on it in Death Note, and also in the story about a pair of young men who strive to be the best mangaka in Shounen Jump in Bakuman.
Obata-sensei's most frequent collaborator is an author named Tsugumi Ohba. Together, they have created highly popular manga such as Death Note, Bakuman, and the recently completed Platinum End.
---
3. Hiromu Arakawa (Fullmetal Alchemist, Silver Spoon, The Heroic Legend of Arslan)

Whenever you read a "Top 10 best shounen manga" list, you will most definitely find Fullmetal Alchemist somewhere on that list. That is a testament of how much the fans love this iconic shounen manga. After all, the story of how two brothers try to get their missing limbs back through alchemy is simply so exciting to read.
The mangaka behind Fullmetal Alchemist is the one and only Hiromu Arakawa. She could've stopped at Fullmetal Alchemist and her name would still be mentioned as one of the greats. But instead, she continued her winning streak with Silver Spoon, a comedy and slice of life manga about a city boy who enters an agricultural high school in the countryside.
At around the same time, Arakawa-sensei also worked on a manga adaptation of Yoshiki Tanaka's novel called The Heroic Legend of Arslan. It is a story about a young, kind, and charismatic crown prince of the Parsian Kingdom named Arslan. And just like her previous two works, this one also gained a massive and dedicated following.
---
2. Naoki Urasawa (Monster, 20th Century Boys, Pluto)

Now we enter the realm of mangaka who many consider to be legendary. They manage to leave portfolios of work that are both highly influential to their peers and also loved by the fans. Let's start with a living legend first, Naoki Urasawa.
Urasawa-sensei had already achieved nationwide popularity through his early works, such as Yawara, Master Keaton, and Happy. But the one that gave him international recognition was a manga called Monster, a psychological thriller about a former doctor who tries to find a criminal mastermind who ruined his life.
His next work was 20th Century Boys, a manga about a man who tries to find the true identity of a leader of a dangerous cult that threatens to destroy the world.
He then continued his winning streak with a modern rendition of Osamu Tezuka's Astro Boy with a story about a rampaging robot who goes around destroying the world's most advanced robots in a manga called Pluto. Naoki Urasawa still created great titles after that, and even still writes to this day, but
---
1. Osamu Tezuka (Black Jack, Dororo, Astro Boy, Buddha)

For the number one, there is no other mangaka who deserves this pole position other than the Godfather of manga himself, Osamu Tezuka. He was not only one of the most influential and beloved mangaka in history, but he was also an incredibly prolific author.
Throughout his life, Tezuka-sensei created more than 700 manga series, and the overwhelming majority of them were highly popular. That is a record that won't be broken anytime soon.
His stories cover a wide range of topics, such as Black Jack, which tells the story of an unlicensed genius doctor and the bizarre case that he solved; Dororo, which tells the story of a samurai boy who fights against demons in order to regain his body parts; Astro Boy, which tells the story of a sentient and kind robot named Atom; and Buddha, which chronicles the life of Gautama Buddha.
These are some of Tezuka-sensei's most famous works. But if you get the chance, don't hesitate to dive deeper into his catalog and read his other works, such as Ode to Kirihito, MW, Phoenix, Message to Adolf, The Book of Human Insects, and many more.
---
Final Thoughts
Other mangaka who deserve an honorable mention are Rumiko Takahashi (Urusei Yatsura, Ranma 1/2, InuYasha), Yoshitoko Ooima (A Silent Voice, To Your Eternity), and certainly, Clamp (Magic Knight Rayearth, Cardcaptor Sakura, Tsubasa: Reservoir Chronicle). Be sure to check out their works as well.
Have you read the works of any of the mangaka on this list? If you have, which one is your favorite? Let us know in the comment section below.
---