Many people who love anime eventually become curious about manga. However, with so many genres and different publications, where do you start? What series won't just make you throw out the whole genre? With thousands of manga out there, it's easy to come across a terrible manga more so than a good one, but how do you find a good one to start with?
Well, luckily for you, Honey's Anime has taken the time to come up with some great starter manga to help get you started in the world of manga. If you just don't know where to start, we'll help you. These top 10 starter manga will be perfect to help you enter the world of manga where everything is fueled by imagination. Alright, here is our Top 10 Starter Manga!
10. Kodomo no Omocha (Kodocha: Sana's Stage)

Authors: Obana Miho
Genres: Comedy, Drama, Romance, School, Shoujo, Slice of Life
Volumes: 10
Published: July 1994 - October 1998
Kurata Sana is a child actress, but her life is hardly glamorous. In fact, the students in her class create such a ruckus that there's no way to concentrate in class. Hayama Akito rules the boys who are doing most of the bullying so Sana does her best to put a stop, even if it means irritating Akito. Akito is a gloomy and stoic child, but there may be more to him than meets the eye.
When it comes to shoujo, it is extremely easy to find something subpar. However, Kodomo no Omocha is not a subpar shoujo manga. Sana may be a child but the journey she partakes in Kodomo no Omocha is one of a little girl who is looking for the truth of her life. From finding out about her birth mother to looking for a delusional and suicidal runaway child in the woods, Kodomo no Omocha is not your stereotypical shoujo manga. If you want a shoujo manga with substance, Kodomo no Omocha is the perfect shoujo starter manga.
---
9. Scumbag Loser

Authors: Yamaguchi Mikoto
Genres: Mystery, Horror, Shounen, Supernatural, Psychological
Volumes: 3
Published: November 2011 – December 2012
Murai Masahiko has a perverted enjoyment of the smell of scumbags. Masahiko especially likes the smell of the biggest loser in class, but one day, when the biggest loser gets a girlfriend, Masahiko finds that he is the biggest scumbag in class. Unable to accept his new status in class, Masahiko makes up a girlfriend by the name of Mzusawa Haruka. The next day, someone by that same name transfers into his class and goes along with his story. However, there's something wrong with this, Mizusawa Haruka is Masahiko's childhood friend who he knows was killed five years ago.
As far as mystery and horror go, Scumbag Loser is not one of the most well known, but it is quite notable. Masahiko is a scumbag, but you might find yourself rooting for him in his quest to right the world and save it from the impending danger. Haruka may be one of the scariest things to happen to Masahiko, for now. A lot more is in the works for Masahiko and you better prepare yourself for the horrific journey ahead! While we could have given you a great Junji Ito manga to start with, we believe Scumbag Loser will make for a wonderful horror starter manga.
---
8. Tomo-chan wa Onnanoko!

Authors: Yanagida Fumita
Genres: Comedy, Romance, School
Volumes: 5
Published: Apr, 2015 - Ongoing
Aizawa Tomo has had a crush on her childhood friend, Kubota Juunichirou, since they were in middle school. Tomo has attempted to confess once, but Juunichirou took it as a joke. To make it even worse, Juunichirou thought Tomo was a boy for the longest time! Will Tomo be able to get Juunichirou to look at her as a girl or will she forever be Juunichirou's sparring partner?!
There are a great number of comedy manga, but if you are new to the world of 4-koma manga, you may want to consider giving Tomo-chan wa Onnanoko! a chance. While it may be romance oriented in plot, it's full of humor and fun characters who you will find yourself loving. It's a simple school life manga in a 4-koma format, but it's a great recipe for a comedy manga for those who just want laughs without all of the drama. It's perfect for a 4-koma starter manga for all manga noobs!
---
7. Karin (Chibi Vampire)

Authors: Kagesaki Yuna
Genres: Comedy, Drama, Romance, School, Shounen, Vampire, Supernatural
Volumes: 14
Published: April 2003 - February 2008
Karin happens to be a vampire...who experiences rather violent nose bleeds once a month! Unlike the rest of her family, Karin does not suck blood and she is able to walk around in the day. Also, Karin is able to give others her blood. Unfortunately, Karin is a disappointment to her family because of her condition. To top it off, Karin can never seem to get things right!
For those who might enjoy fanservice and ecchi humor with cute characters and some drama, Karin is a great starter manga. If you loved the anime, you'll love the manga even more! There is a great deal more mystery unhashed in these 14 volumes! Karin is an innocent soul, but in Karin, she's going to find things like love and the true meaning for her existence. There's some ecchi moments and a lot of supernatural events which will make Karin a great supernatural starter manga for all! It's an ecchi manga that won't scare off newbies either.
---
6. Kimi wa Pet (Tramps Like Us)

Authors: Ogawa Yayoi
Genres: Comedy, Drama, Josei, Mature, Romance, Slice of Life
Volumes: 14
Published: May 2000 - October 2005
Iwaya Sumire is so perfect that her boss fires her. As her emotions take a tumble, Sumire runs into a man lying unconscious in a box right outside of her home like an abandoned puppy. Sumire decides to take the boy into her home as her pet and gives him the name "Momo." Now, they are about to start a strange life together as owner and pet?
There are very few josei manga that do it quite right like Kimi wa Pet. Josei is a genre full of very disillusioning concepts like rape, revenge, and murder, but Kimi wa Pet is not going to scare you off at first. This manga is merely about the lives of Sumire and her new pet "Momo" as they get used to life together and find out more about each other. Momo is not a real pet, but his companionship might just be what Sumire needs and Sumire might be the person to help Momo whether they needed it or not. The realism of the relationship between Sumire and Momo are what make josei such a great genre to consider. That's why Kimi wa Pet makes a great starter manga.
---
5. Psyren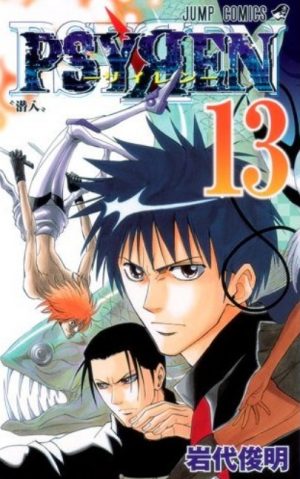 Authors: Iwashiro Toshiaki
Genres: Action, Adventure, Game, Romance, Sci-Fi, Shounen, Super Power, Supernatural, Psychological
Volumes: 16
Published: December 2007 – November 2010
Yoshina Ageha seems like a nice person but in fact, he helps people in exchange for cash. One day, after providing his services, Ageha finds a card inscribed with the word "Psyren". As it turns out, his classmate, Amamiya Sakurako has the same card. Ageha asks about the card, but Sakurako breaks down asking to be saved only to go missing soon after. Then, Ageha is asked a few questions including if he would like to go to Psyren. Now, Ageha is forced into a game of life and death and it won't be an easy journey home from here.
As far as shounen manga goes, Psyren is one of the most popular and for good reason. Unlike a lot of rather cliche shounen, Psyren starts off with a lot of mystery and psychological elements. It's a whole new world that Ageha is entering into and he has to adapt in order to survive. Characters will continue to grow and develop mentally and the intensity of the manga only increases as the manga continues. If you are looking for a quality shounen manga with a great deal of intrigue and development, Psyren is a great shounen starter manga.
---
4. Oyasumi Punpun (Good Night Punpun)

Authors: Asano Inio
Genres: Seinen, Drama, Slice of Life, Psychological
Volumes: 13
Published: March 2007 - November 2013
Everything in Punpun's life changes when he meets Tanaka Aiko. It used to seem so simple, but Punpun is learning just how difficult relationships can be. After witnessing his mother being abused by his father, Punpun is emotionally scarred. As Punpun continues forward in life, it turns out that his role models might not be the best ones to follow. Life becomes more complicated and Punpun sure isn't ready to deal with what he's being dealt with.
There are many who will jump at our throats about adding Oyasumi Punpun to our list. Be fair warned, this is not a manga for the weak, but it is a great manga to introduce people to all of the aspects of seinen manga with no stops. Oyasumi Punpun has rape, physical abuse, mental abuse, and manipulation. A lot goes on in the pages of Oyasumi Punpun as we watch this faceless individual grow up from an elementary school student into an adult. There are a lot of dark turns that will shock you as you read. There are a lot of manga that might break your heart or strike you with fear, but Oyasumi Punpun doesn't stop so easily. Prepare for a rather tumultuous seinen manga that will surprise you with just how good a seinen manga can be. Get ready for it!
---
3. Horimiya

Authors: Hagiwara Daisuke, Hero
Genres: Comedy, Romance, School, Shounen, Slice of Life
Volumes: Ongoing
Published: October 2011 - Ongoing
Hori Kyouko is highly admired in school, but she is unable to do anything outside of school because she has to take care of the house and her younger brother. Then, there's Miyamura Izumi, a seemingly gloomy looking otaku, but that is not what he is truly like. Izumi is actually rather gentle, yet he bears nine piercings hidden by his hair and a tattoo that trails along his back. These two rather different individuals are destined to meet outside of school, but what might that mean for them? They are about to share a side of themselves that no one else has ever known.
If you thought shounen manga could not have romance, Horimiya will change your mind. The romance and story flow steadily in Horimiya bringing out the characters and their history rather well compared to many romances. The characters aren't ridiculous tropes that you see in every manga, which helps you ease into the world of romance manga which may be riddled with character tropes and cliches. Unlike a lot of other manga, there is no great amount of drama and agitation which will create stress. Horimiya is a great romance starter manga that will help you see that shounen doesn't have to be all action.
---
2. Bitter Virgin

Authors: Kusunoki Kei
Genres: Drama, Romance, School, Seinen
Volumes: 4
Published: February 2005 – March 2008
Daisuke does not take being rebuffed by Aikawa Hinako well. Hinako overhears Daisuke after he complains to his friends, but things change when Hinako confesses in an abandoned church. Daisuke heard Hinako's confession and feels a sense of compassion for Hinako. After that, Hinako and Daisuke become close as Daisuke tries to help Hinako without letting her know what he knows.
Oh, we have some real feels about Bitter Virgin. It's an incredibly real seinen manga that does not have much of a hopeful tone, but as you watch Hinako and Daisuke get to know each other, your heart might just fill with hope. This is a manga that speaks of real problems and the real situation of having to figure out how to help someone who has gone through any sort of situation. Bitter Virgin is a wonderful seinen manga with some real world drama for those who like real situations. If you thought that manga would have stupid situations compared to real literature, you'll be surprised. Bitter Virgin is a great starter manga for all of the realism and hope that you could want in a story.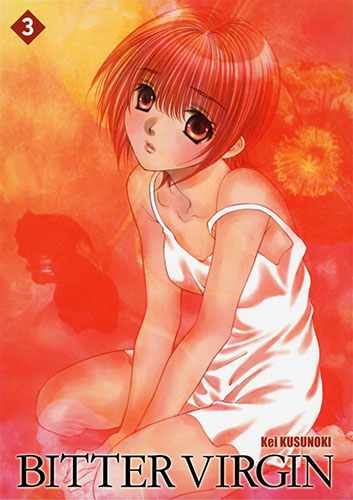 ---
1. Otoyomegatari (A Bride's Story)

Authors: Mori Kaoru
Genres: Drama, Historical, Romance, Seinen
Volumes: Ongoing
Published: October 2008 - ongoing
Amir is a young woman from a village far away who has come all the way to a town by the Caspian Sea to marry. Her husband, Karluk, is but a boy 8 years younger than her. Amir starts to settle into her new life in this rural town, but that changes all of a sudden when her parents come to town. And they are back to take her home.
Otoyomegatari is one of the most loved seinen manga on the market, which helps make it one of the best starter manga, especially to introduce readers to seinen manga and historical romances. Otoyomegatari is all about a different type of romance that many may not see. It's about arranged marriages that are not inspired by things like passion and forcefulness. No, this is a romance that involve mutual understanding and respect, which some might not understand about an arranged marriage. It's not about passion, but then again, this is a seinen so it's about realism. That's why we believe Otoyomegatari is the top of our Top 10 Starter Manga list.
---
Final Thoughts
We hope that at the end of this top 10 list, you will have found a great starter manga that will help you dive into the world of manga. We brought in manga from all genres that will help you build a love for that genre. For those of you with a bit more experience, do you have any thoughts about this list? Do you agree with some of our selections? Perhaps you don't like some of them. Which manga do you believe belong on this list instead? Please feel free to share your thoughts in the comments down below.
---