The world of manga is deep and can be pretty intimidating to newcomers. With so many old classics and new successes, it's hard to figure out where to get started.
Here at Honey's Anime, we've come to the rescue with a great list of starter manga. From action-packed shounen to your first girl's love manga, our recommendations have a little something for every beginner reader.
Join us today for our Top 10 Starter Manga—freshly updated with all the best new manga in 2022!
10. Boku no Hero Academia (My Hero Academia)

Mangaka: Horikoshi Kouhei
Genres: Action, Comedy, Drama, Sci-Fi, School Life, Shounen
Volumes: 30+
Published: August 2015—present
If you're wanting to get into shounen, then there really isn't a better starting place than one of the biggest and best series currently running. Whether you've watched the anime or simply heard about it from friends, Boku no Hero Academia (My Hero Academia) is a great choice.
In a society where almost everyone has a supernatural power called a 'quirk,' Izuku Midoriya is powerless. Nevertheless, he strives to become a professional hero who works to defend society from villainous threats. When Midoriya has a surprise encounter with his idol, All Might, he gains an unstable but powerful quirk and enrolls at UA High. Get ready for a class full of heroes, plenty of laughs, and some amazing fights with well-executed villains!
If you've come from the anime, the manga is definitely worth your time. There are fewer flashbacks, which makes it a smoother reading experience. The manga is also uncensored, with the series' darker moments saturated with more blood and gore than the anime has ever shown.
With My Hero Academia's manga now entering its final act, you'll have plenty to binge-read and be ready for the grand finale!
---
9. Tongari Boushi no Atelier (Witch Hat Atelier)

Mangaka: Shirahama Kamome
Genres: Adventure, Drama, Fantasy, Seinen
Volumes: 9+
Published: April 2019—present
A relative newcomer to the fantasy genre, Tongari Boushi no Atelier (Witch Hat Atelier) is an award-winning manga highly praised for its paneling, character designs, and detailed artwork.
The optimistic young Coco dreams of becoming a witch, but without innate power, she can't harness magic—or so she thinks. A chance encounter with a male witch draws Coco into a hidden society, and she becomes an apprentice working to uncover the mystery of "rune magic" that anyone can wield. But knowledge of rune magic is closely monitored, and a sinister plot soon thickens around Coco…
With heavy influences from American and European comics, Witch Hat Atelier is a great starting manga for people less familiar with Japanese artwork.
---
8. Kaguya-sama wa Kokurasetai - Tensai-tachi no Renai Zunousen (Kaguya-sama: Love is War)

Mangaka: Akasaka Aka
Genres: Comedy, Drama, Romance, School Life, Slice of Life
Volumes: 22+
Published: April 2018—present
A great mix of hilarious comedy and bittersweet musings about high school romance comes together in Kaguya-sama wa Kokurasetai - Tensai-tachi no Renai Zunousen (Kaguya-sama: Love is War).
The series mostly follows Kaguya and Miyuki, two brainiac students on their high school's student council. Each is smitten with the other but doesn't want to confess first, leading to months' worth of increasingly elaborate mind games to outsmart the other. Throw in a few colorful members of the council—like the energetic but airheaded Chika—and you've got some excellent characters and fantastic comedy.
Kaguya-sama: Love is War's manga has way more content than the anime, with the show skipping plenty of extra chapters and gags. The comedy in the manga is pitch-perfect, with some hilarious facial expressions and visual effects—if you liked the anime, you'll love the manga!
The series is entering its final stretch now, and has grown a little more melancholic as time passes—but all things considered, it's actually a nice story arc for the characters. Pick up Kaguya-sama: Love is War for the laughs, and stay for the heartwarming romance!
---
7. Sasayaku You ni Koi o Utau (Whisper Me a Love Song)

Mangaka: Takeshima Eku
Genres: Romance, School Life, Shoujo Ai, Yuri
Volumes: 5+
Published: December 2020—present
Manga can offer a wonderful narrative for LGBT readers, with heartwarming romances or bittersweet tribulations about queer relationships.
Sasayaku You ni Koi o Utau (Whisper Me a Love Song) is a mix of the two—a sweet yuri (girl's love) story about dating, music, and different stages of "love." First-year high schooler Himari sees an older classmate, Yori, sing in a band—and she falls in love at first sight. But is that romantic love, or something else? Himari and Yori form a fast friendship, but they'll need to navigate the rocky waters between each other's feelings and their different notions of love.
Whisper Me a Love Song is more sweet than bittersweet, so don't fret—this is an emotional but beautiful series, and a great starter manga for yuri.
---
6. Yuukoku no Moriarty (Moriarty the Patriot)

Mangaka: Takeuchi Ryousuke (Story), Miyoshi Hikaru (Art)
Genres: Drama, Historical, Mystery, Shounen
Volumes: 8+
Published: October 2020—present
Based on the works of Sir Conan Doyle, Yuukoku no Moriarty (Moriarty the Patriot) is an excellent reimagining of Sherlock Holmes and his nemesis, Professor Moriarty.
The calculating mathematician William James Moriarty has his sights set on revolution in England: the upheaval of the class system that has shackled Great Britain. A brilliant mastermind since his childhood, William partners with his two brothers and adopts the moniker "Lord of Crime," working from the shadows to bring about change.
Many famous Sherlock Holmes stories are reimagined with a younger Moriarty behind them, such as "A Study in Scarlet" and "A Scandal in Bohemia." The series brings in other folklore too, adapting Jack the Ripper and even reimagining James Bond. But at the heart of the series is a powerful friendship—and rivalry—between Moriarty and Sherlock Holmes.
Fans of Sherlock's adventures will undoubtedly love the attention to detail in Moriarty the Patriot, along with its excellent artwork and playful reimagining of Holmes' biggest cases!
---
5. Shortcake Cake

Mangaka: Morishita suu
Genres: Comedy, Romance, Drama, School Life, Shoujo, Slice of Life
Volumes: 12 (Complete)
Published: September 2018—June 2021
On the surface, this gorgeously illustrated shoujo manga is about young love in a place far away from home, but grows into a dramatic reflection about family bonds.
Shortcake Cake follows Ten Serizawa, a country girl who moves into a boarding school close to her new high school. In this alien environment, she finds herself caught up with new friendships and burgeoning feelings for two boys—Chiaki and Riku.
As much as these new friendships are changing Ten, she too is changing her friends. Riku's past is complicated and messy, and his supposed best friend, Chiaki, only ever bickers with him. Can Ten bridge the gap between these two boys while also taking her own shot at romance?
Find out in all twelve volumes of Shortcake Cake!
---
4. Sousou no Frieren (Frieren: Beyond Journey's End)

Mangaka: Yamada Kanehito (Story), Abe Tsukasa (Art)
Genres: Adventure, Comedy, Drama, Fantasy, Shounen, Supernatural
Volumes: 5+
Published: January 2022—present
A fast up-and-comer in the fantasy genre, the award-winning Sousou no Frieren (Frieren: Beyond Journey's End) is all about what happens after the final battle.
Having beaten the Demon King, elf mage Frieren and her adventuring fellows have brought peace to the land. But with her elf blood comes immortality, and Frieren will outlive the party members she traveled with for so long. Frieren now travels the world in pursuit of magical knowledge, while trying to find fulfillment in her long-lived life.
Frieren: Beyond Journey's End is gorgeously illustrated and tackles complex subjects like aging and the perception of time. Join Frieren's journey along with her newfound apprentice in a beautiful tale about love, legacy, and comradery!
---
3. Koe no Katachi (A Silent Voice)

Mangaka: Ooima Yoshitoki
Genres: Drama, Psychological, School Life, Shounen
Volumes: 7 (Complete)
Published: June 2015—June 2016
A thought-provoking and emotional coming-of-age story, Koe no Katachi (A Silent Voice) is an award-winning manga about disability, bullying, and redemption.
In grade school, Nishimiya Shouko was bullied for having impaired hearing. In particular, she was attacked by her classmate, Ishida Shouya, who bullied Shouko until she transferred schools. Afterwards, Shouya found himself ostracized for his actions, and fell into a depression.
Years later, Shouya and Shouko reunite in high school, and Shouya sets about undoing his past wrongs. There's a lot of depth here in rebuilding broken friendships, growing from your past failings, and holding onto the fleeting times of high school.
Compared to the movie, the manga has more content and is structured better. The movie chops out plenty of backstory for the characters, and completely misses an entire subplot where the characters work together to make their own film. The manga also gives the reader an insight into Shouya's thoughts, which helps round out his character.
A Silent Voice is complete and usually available in a box set of 7 volumes! We advise readers who may be triggered by bullying or suicide attempts to excercise caution with this series.
---
2. Kusuriya no Hitorigoto (The Apothecary Diaries) [Manga]

Mangaka: Hyuuga Natsu (Story), Nekokurage (Art)
Genres: Drama, Historical, Mystery, Seinen, Slice of Life
Volumes: 5+
Published: March 2021—present
Step into the intrigue and politics of a historical drama inspired by Imperial China with Kusuriya no Hitorigoto (The Apothecary Diaries).
Maomao is a young woman trained in the arts of herbal medicine, abducted by human traffickers and forced to work as a servant in the inner palace. There, she serves the many concubines of the Emperor—but her knowledge of medicine quickly draws attention when she saves the life of an imperial heir.
Now promoted to attendant food taster, Maomao becomes embroiled in political scandals and court drama, all while using her unique talents to solve mysteries! Another award-winning manga, The Apothecary Diaries has stunning artwork, excellent characters, and a deep attention to historical details that really stands out.
---
1. Otome Game no Hametsu Flag shika nai Akuyaku Reijou ni Tensei shite shimatta… (My Next Life as a Villainess: All Routes Lead to Doom!) [Manga]

Mangaka: Yamaguchi Satoru (Story), Hidaka Nami (Art)
Genres: Comedy, Drama, Fantasy, Harem, Romance, School Life
Volumes: 6+
Published: August 2019—present
Don't let the lengthy title put you off—there's a reason this hilarious fantasy/comedy is at the top of our list for starter manga!
Otome Game no Hametsu Flag shika nai Akuyaku Reijou ni Tensei shite shimatta… (My Next Life as a Villainess: All Routes Lead to Doom!)—which we'll shorten to All Routes Lead to Doom!—is a shoujo isekai based on the light novels of the same name.
Our protagonist Katarina awakens to memories of her former life, and realizes she's been sucked into the world of a dating simulator called "Fortune Lover." Even worse, she's the villainess—a spoiled girl doomed to be exiled or killed at the end of the game!
Katarina sets about using her knowledge of the game to become a different person, befriend the game's protagonist, and avoid her doom flags! The ride is full of laughs thanks to Katarina's airheaded personality and her obliviousness to the harem of lovers forming around her!
All Routes Lead to Doom has beautifully crisp artwork, great characters, and modern manga tropes without being too difficult for newcomers to access.
---
Final Thoughts
These are our top picks for starting manga! The world of manga is hugely diverse, and this is just the tip of the iceberg—but from here, you can find what type of manga you enjoy best, and then dig into Honey's Anime's lists about the top manga in each genre.
Did you find this article interesting? Let us know down in the comments below, and as always, thank you for reading!
---
---
Many people who love anime eventually become curious about manga. However, with so many genres and different publications, where do you start? What series won't just make you throw out the whole genre? With thousands of manga out there, it's easy to come across a terrible manga more so than a good one, but how do you find a good one to start with?
Well, luckily for you, Honey's Anime has taken the time to come up with some great starter manga to help get you started in the world of manga. If you just don't know where to start, we'll help you. These top 10 starter manga will be perfect to help you enter the world of manga where everything is fueled by imagination. Alright, here is our Top 10 Starter Manga!
10. Kodomo no Omocha (Kodocha: Sana's Stage)

Mangaka: Obana Miho
Genres: Comedy, Drama, Romance, School, Shoujo, Slice of Life
Volumes: 10
Published: July 1994 - October 1998
Kurata Sana is a child actress, but her life is hardly glamorous. In fact, the students in her class create such a ruckus that there's no way to concentrate in class. Hayama Akito rules the boys who are doing most of the bullying so Sana does her best to put a stop, even if it means irritating Akito. Akito is a gloomy and stoic child, but there may be more to him than meets the eye.
When it comes to shoujo, it is extremely easy to find something subpar. However, Kodomo no Omocha is not a subpar shoujo manga. Sana may be a child but the journey she partakes in Kodomo no Omocha is one of a little girl who is looking for the truth of her life. From finding out about her birth mother to looking for a delusional and suicidal runaway child in the woods, Kodomo no Omocha is not your stereotypical shoujo manga. If you want a shoujo manga with substance, Kodomo no Omocha is the perfect shoujo starter manga.
---
9. Scumbag Loser

Mangaka: Yamaguchi Mikoto
Genres: Mystery, Horror, Shounen, Supernatural, Psychological
Volumes: 3
Published: November 2011 – December 2012
Murai Masahiko has a perverted enjoyment of the smell of scumbags. Masahiko especially likes the smell of the biggest loser in class, but one day, when the biggest loser gets a girlfriend, Masahiko finds that he is the biggest scumbag in class. Unable to accept his new status in class, Masahiko makes up a girlfriend by the name of Mzusawa Haruka. The next day, someone by that same name transfers into his class and goes along with his story. However, there's something wrong with this, Mizusawa Haruka is Masahiko's childhood friend who he knows was killed five years ago.
As far as mystery and horror go, Scumbag Loser is not one of the most well known, but it is quite notable. Masahiko is a scumbag, but you might find yourself rooting for him in his quest to right the world and save it from the impending danger. Haruka may be one of the scariest things to happen to Masahiko, for now. A lot more is in the works for Masahiko and you better prepare yourself for the horrific journey ahead! While we could have given you a great Junji Ito manga to start with, we believe Scumbag Loser will make for a wonderful horror starter manga.
---
8. Tomo-chan wa Onnanoko!

Mangaka: Yanagida Fumita
Genres: Comedy, Romance, School
Volumes: 5
Published: Apr, 2015 - Ongoing
Aizawa Tomo has had a crush on her childhood friend, Kubota Juunichirou, since they were in middle school. Tomo has attempted to confess once, but Juunichirou took it as a joke. To make it even worse, Juunichirou thought Tomo was a boy for the longest time! Will Tomo be able to get Juunichirou to look at her as a girl or will she forever be Juunichirou's sparring partner?!
There are a great number of comedy manga, but if you are new to the world of 4-koma manga, you may want to consider giving Tomo-chan wa Onnanoko! a chance. While it may be romance oriented in plot, it's full of humor and fun characters who you will find yourself loving. It's a simple school life manga in a 4-koma format, but it's a great recipe for a comedy manga for those who just want laughs without all of the drama. It's perfect for a 4-koma starter manga for all manga noobs!
---
7. Karin (Chibi Vampire)

Mangaka: Kagesaki Yuna
Genres: Comedy, Drama, Romance, School, Shounen, Vampire, Supernatural
Volumes: 14
Published: April 2003 - February 2008
Karin happens to be a vampire...who experiences rather violent nose bleeds once a month! Unlike the rest of her family, Karin does not suck blood and she is able to walk around in the day. Also, Karin is able to give others her blood. Unfortunately, Karin is a disappointment to her family because of her condition. To top it off, Karin can never seem to get things right!
For those who might enjoy fanservice and ecchi humor with cute characters and some drama, Karin is a great starter manga. If you loved the anime, you'll love the manga even more! There is a great deal more mystery unhashed in these 14 volumes! Karin is an innocent soul, but in Karin, she's going to find things like love and the true meaning for her existence. There's some ecchi moments and a lot of supernatural events which will make Karin a great supernatural starter manga for all! It's an ecchi manga that won't scare off newbies either.
---
6. Kimi wa Pet (Tramps Like Us)

Mangaka: Ogawa Yayoi
Genres: Comedy, Drama, Josei, Mature, Romance, Slice of Life
Volumes: 14
Published: May 2000 - October 2005
Iwaya Sumire is so perfect that her boss fires her. As her emotions take a tumble, Sumire runs into a man lying unconscious in a box right outside of her home like an abandoned puppy. Sumire decides to take the boy into her home as her pet and gives him the name "Momo." Now, they are about to start a strange life together as owner and pet?
There are very few josei manga that do it quite right like Kimi wa Pet. Josei is a genre full of very disillusioning concepts like rape, revenge, and murder, but Kimi wa Pet is not going to scare you off at first. This manga is merely about the lives of Sumire and her new pet "Momo" as they get used to life together and find out more about each other. Momo is not a real pet, but his companionship might just be what Sumire needs and Sumire might be the person to help Momo whether they needed it or not. The realism of the relationship between Sumire and Momo are what make josei such a great genre to consider. That's why Kimi wa Pet makes a great starter manga.
---
5. Psyren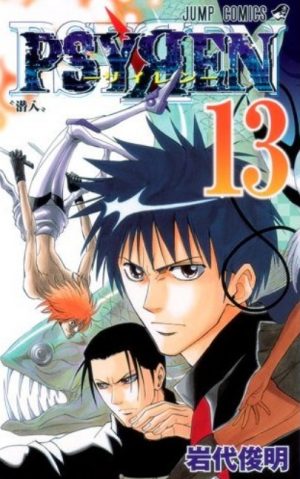 Mangaka: Iwashiro Toshiaki
Genres: Action, Adventure, Game, Romance, Sci-Fi, Shounen, Super Power, Supernatural, Psychological
Volumes: 16
Published: December 2007 – November 2010
Yoshina Ageha seems like a nice person but in fact, he helps people in exchange for cash. One day, after providing his services, Ageha finds a card inscribed with the word "Psyren". As it turns out, his classmate, Amamiya Sakurako has the same card. Ageha asks about the card, but Sakurako breaks down asking to be saved only to go missing soon after. Then, Ageha is asked a few questions including if he would like to go to Psyren. Now, Ageha is forced into a game of life and death and it won't be an easy journey home from here.
As far as shounen manga goes, Psyren is one of the most popular and for good reason. Unlike a lot of rather cliche shounen, Psyren starts off with a lot of mystery and psychological elements. It's a whole new world that Ageha is entering into and he has to adapt in order to survive. Characters will continue to grow and develop mentally and the intensity of the manga only increases as the manga continues. If you are looking for a quality shounen manga with a great deal of intrigue and development, Psyren is a great shounen starter manga.
---
4. Oyasumi Punpun (Good Night Punpun)

Mangaka: Asano Inio
Genres: Seinen, Drama, Slice of Life, Psychological
Volumes: 13
Published: March 2007 - November 2013
Everything in Punpun's life changes when he meets Tanaka Aiko. It used to seem so simple, but Punpun is learning just how difficult relationships can be. After witnessing his mother being abused by his father, Punpun is emotionally scarred. As Punpun continues forward in life, it turns out that his role models might not be the best ones to follow. Life becomes more complicated and Punpun sure isn't ready to deal with what he's being dealt with.
There are many who will jump at our throats about adding Oyasumi Punpun to our list. Be fair warned, this is not a manga for the weak, but it is a great manga to introduce people to all of the aspects of seinen manga with no stops. Oyasumi Punpun has rape, physical abuse, mental abuse, and manipulation. A lot goes on in the pages of Oyasumi Punpun as we watch this faceless individual grow up from an elementary school student into an adult. There are a lot of dark turns that will shock you as you read. There are a lot of manga that might break your heart or strike you with fear, but Oyasumi Punpun doesn't stop so easily. Prepare for a rather tumultuous seinen manga that will surprise you with just how good a seinen manga can be. Get ready for it!
---
3. Horimiya

Mangaka: Hagiwara Daisuke, Hero
Genres: Comedy, Romance, School, Shounen, Slice of Life
Volumes: Ongoing
Published: October 2011 - Ongoing
Hori Kyouko is highly admired in school, but she is unable to do anything outside of school because she has to take care of the house and her younger brother. Then, there's Miyamura Izumi, a seemingly gloomy looking otaku, but that is not what he is truly like. Izumi is actually rather gentle, yet he bears nine piercings hidden by his hair and a tattoo that trails along his back. These two rather different individuals are destined to meet outside of school, but what might that mean for them? They are about to share a side of themselves that no one else has ever known.
If you thought shounen manga could not have romance, Horimiya will change your mind. The romance and story flow steadily in Horimiya bringing out the characters and their history rather well compared to many romances. The characters aren't ridiculous tropes that you see in every manga, which helps you ease into the world of romance manga which may be riddled with character tropes and cliches. Unlike a lot of other manga, there is no great amount of drama and agitation which will create stress. Horimiya is a great romance starter manga that will help you see that shounen doesn't have to be all action.
---
2. Bitter Virgin

Mangaka: Kusunoki Kei
Genres: Drama, Romance, School, Seinen
Volumes: 4
Published: February 2005 – March 2008
Daisuke does not take being rebuffed by Aikawa Hinako well. Hinako overhears Daisuke after he complains to his friends, but things change when Hinako confesses in an abandoned church. Daisuke heard Hinako's confession and feels a sense of compassion for Hinako. After that, Hinako and Daisuke become close as Daisuke tries to help Hinako without letting her know what he knows.
Oh, we have some real feels about Bitter Virgin. It's an incredibly real seinen manga that does not have much of a hopeful tone, but as you watch Hinako and Daisuke get to know each other, your heart might just fill with hope. This is a manga that speaks of real problems and the real situation of having to figure out how to help someone who has gone through any sort of situation. Bitter Virgin is a wonderful seinen manga with some real world drama for those who like real situations. If you thought that manga would have stupid situations compared to real literature, you'll be surprised. Bitter Virgin is a great starter manga for all of the realism and hope that you could want in a story.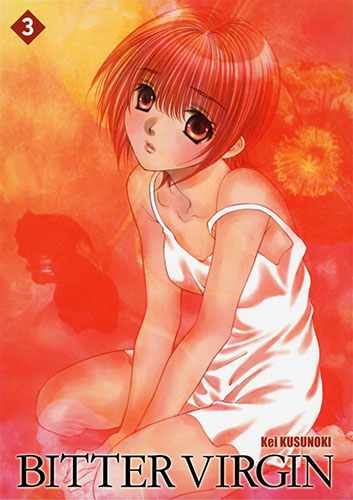 ---
1. Otoyomegatari (A Bride's Story)

Mangaka: Mori Kaoru
Genres: Drama, Historical, Romance, Seinen
Volumes: Ongoing
Published: October 2008 - ongoing
Amir is a young woman from a village far away who has come all the way to a town by the Caspian Sea to marry. Her husband, Karluk, is but a boy 8 years younger than her. Amir starts to settle into her new life in this rural town, but that changes all of a sudden when her parents come to town. And they are back to take her home.
Otoyomegatari is one of the most loved seinen manga on the market, which helps make it one of the best starter manga, especially to introduce readers to seinen manga and historical romances. Otoyomegatari is all about a different type of romance that many may not see. It's about arranged marriages that are not inspired by things like passion and forcefulness. No, this is a romance that involve mutual understanding and respect, which some might not understand about an arranged marriage. It's not about passion, but then again, this is a seinen so it's about realism. That's why we believe Otoyomegatari is the top of our Top 10 Starter Manga list.
---
Final Thoughts
We hope that at the end of this top 10 list, you will have found a great starter manga that will help you dive into the world of manga. We brought in manga from all genres that will help you build a love for that genre. For those of you with a bit more experience, do you have any thoughts about this list? Do you agree with some of our selections? Perhaps you don't like some of them. Which manga do you believe belong on this list instead? Please feel free to share your thoughts in the comments down below.
---