For today's list, we are going to re-explore some characters from anime who suffered from amnesia for whatever reason. Not only are we going to explore who had amnesia, we also wish to explore these characters as to how they dealt with their situations and why they still came out as memorable characters. So, please enjoy our latest update to out Top 10 Memorable Characters Who Had Amnesia!
10. Setsuna Sanzenkai from Island

Episodes: 12
Aired: July 1, 2018 – September 16, 2018
Kicking off our list is Setsuna, the main character of Island. After being found naked on an island, he becomes a butler to the Ohara household. As he progressively gets a hold of himself, he claims that he's from the future and that he has to save a girl from being killed. However, whether that is true or not is up to you to find out. As to what makes this character memorable, he warms up to his role as a servant and genuinely comes to care for the people he works for and maintains a distinguishing sense of positivity. Even though he can't exactly piece together who he is, Setsuna demonstrates that if you stay optimistic through difficult times, things can work out which is why he's a memorable mention.
---
9. Kirigaya Kazuto from Sword Art Online: Alicization

Episodes: 19+
Aired: October 7, 2018 - Ongoing
Kazuto, or Kirito in the world of Sword Art Online, was offered to be the test subject of the Soul Translator, different from other incarnations of FullDrive machines on weekends as a part-time job, and his memories would be erased as a security measure. Due to the true nature of this experiment, Kirito gains amnesia both in virtual reality and the real world, and things go crazy from there. Even with part of his memories gone and having to re-live the equivalent of 11 years of his life in the virtual world, and waking up in the real world without those memories either, he found a way to persist. Even without his memories, somehow Kirito still knew right from wrong and the fact that he was still able to act morally and fight for what's right demonstrates why he is a memorable character.
---
8. Rachel Gardner from Satsuriku no Tenshi (Angel of Death)

Episodes: 12
Aired: July 6, 2018 – September 21, 2018
Rachel, or Ray, is the 13-year-old lead who just happens to wake up on Floor B7 of a building not knowing where or who she is. However, she represents someone who gains amnesia due to overwhelming trauma. Though the answers may be found throughout the building she is in, whatever truth may unfold, it may not be a pretty one. While we can't pretend to be experts on child development, we do see how her amnesia can possibly affect her stunted ability to properly showcase her feelings. Rachel is shown to be apathetic and withdrawn, and it is possible that those traits are key to finding the truth about her past. In some instances, do you want to know who you are? Or live the life you have now underground? Either way, your choice is Hell A or Hell B, which is why Rachel is a memorable character. If you're a 13-year-old amnesiac, which would you choose?
---
7. Kagari Shiina from Steins;Gate 0

Episodes: 23
Aired: April 12, 2018 – September 27, 2018
From the second season of Steins;Gate, we have Kagari, Mayuri's adopted daughter from the future. As opposed to getting her amnesia from an accident, her amnesia was caused by brainwashing to become a covert assassin for a hidden party in this anime we don't wish to spoil. For starters, she does highly resemble Kurisu Makise, a major co-lead from the previous season, and the series doesn't really do anything to explain the resemblance, however, we can only assume those reasons are hidden behind her amnesia.
As demonstrated in the series, her memories have to be triggered in a certain manner to undo her brainwashing, but when she is free of it, she is emotionally unstable and reverts to being childlike when she discovers her mother. However, when she is under the full control of whoever brainwashed her, she is the perfect assassin. As to why she is a memorable amnesiac, what stands out is that it makes us wonder if a person can have amnesia (for whatever reason) from age 10 to 22, and if they manage to regain those memories, will they revert to that lost 10-year-old? We have to admit it's a very intriguing theory.
---
6. Banri Tada from Golden Time

Episodes: 24
Aired: October 4, 2013 – March 28, 2014
Shortly after high school, Banri fell off a bridge, spent a year in the hospital, and lost all of his memories. What makes him unique is that his memories still exist as a ghost, and throughout the duration of the series, the ghost symbolizing his old memories attempts to gain his body back. We have to assume that even if someone forgets, that the memories are still somewhere and just need to come back. However, the Banri we see in the series is doing his best to live his own life as he is attending law school in Tokyo, making new friends, and falling in love. Sometimes in real life, amnesia can be the hardest thing to happen to anyone and in many real life instances, not many people recover. Even so, just because you can't recover your memories, doesn't mean you lose your ability to live your life and the fact that Banri seeks to live his life the best he can regardless of his situation demonstrates why he is memorable.
---
5. Shujinko from Amnesia

Episodes: 12
Aired: January 7, 2013 – March 25, 2013
For an article about amnesiac characters, it is only natural we include the main character from an anime called Amnesia! Due to her name being unknown, the main character is informally referred to as "Shujinko," meaning "main character," or officially translated as "heroine." The good news is, she does have the help of people who claim to know her, the bad news is, well, let's say a lot of things are going on to know the truth, especially as to who she truly loves. And we have to admit that's just the tip of the iceberg. As to why she's a memorable character, she is the object of affection of four young men, and just because you can't remember, it doesn't mean that a person is free to be taken advantage of, which some of the young men attempt to do.
Thankfully, she trusts her instincts to know that if any of these young men attempt to do anything with her, she does find the strength to make sure it doesn't go anything beyond a kiss. She's a great reminder that just because you can't remember anything, doesn't mean you lose your ability to say no.
---
4. Yuki Mori from Uchuu Senkan Yamato 2202: Ai no Senshi-Tachi (Space Battleship Yamato 2202: Warriors of Love)

Episodes: 26
Aired: February 25, 2017 – March 1, 2019
Like Yuki from the original Yamato series, the Yuki Mori for this remake has amnesia due to an accident she was in prior to the start of the series. While the series does remind us she does have amnesia, she doesn't really go out of her way to reclaim her memories, and in the events of 2202, her amnesia worsens after another battle, but this time, she has no memories of Kodai, her fiancée, and the events of season 1. However, Yuki still demonstrates that she wants to make a difference and is willing to make friends with whoever she meets. Throughout her journey, she is willing to stand up to injustice and for the rights of others, even captive hostiles. Though Yuki may have lost her memories, she did not lose her humanity, which is why she is a memorable amnesiac.
---
3. Chirico Cuvie from Soukou Kihei Votoms (Armored Troopers Votoms)

Episodes: 52
Aired: April 1, 1983 – March 23, 1984
Next we have Chirico (pronounced Kee-Ree-Koh) from one of mech's greatest classics, Votoms. Chirico has no memories of his childhood and the only thing he knows is just being a soldier who has survived the harshest of missions. However, a majority of the anime is not about him chasing his past, but chasing the truth as to why he was set up for a crime he never committed, but eventually, they come to go hand-in-hand. As to why Chirico is a memorable amnesiac, throughout most of his journey, he re-creates himself by learning the value of friendship and love through his allies, Goto, Vanilla, Coco, and Fyanna.
Chirico is about as serious/no nonsense as you can get due to his harsh life as a soldier, but through his encounters with the rest of the cast, while he doesn't exactly lighten up, he comes to value their companionship and support. As to the truth behind Chirico and why he's such a great soldier who can survive against the odds, that's spoiler territory we don't want to get into so all we can do is encourage you to watch this classic to find out (and it sort of relates to his amnesia).
---
2. D-Boy from Uchuu no Kishi Tekkaman Blade (Teknoman)

Episodes: 49
Aired: February 18, 1992 – February 3, 1993
At a very close second, we have D-Boy from Tekkaman Blade. So, what does the "D" stand for? It stands for "Dangerous," which Noal, a soldier for Earth's forces names him due to his reckless nature. Upon his discovery, he had no memories of who he was but if there's one thing he can do, he can transform to Tekkaman Blade, the only thing that can face the invading forces of the Radam. Due to D-Boy's demeanor a lot of people are very distrusting of him, especially Noal. However, due to his outstanding abilities, the Earth has to use him as their latest recruit and their last hope.
As the series progresses, viewers D-Boy is going to find the truth of his identity, and that truth is going to be very hard for him as the series progresses. Thankfully, with the support of Aki, who falls in love with him, D-Boy can still find value to his life and family. As for D-Boy, in some instances, having amnesia could be for the better if you don't like the truth he finds out in his series, but just because you don't get what you expect doesn't mean you can find self-worth and love and this is proven with him.
---
1. Hibiki Amano from SSSS.Gridman

Episodes: 12
Aired: October 7, 2018 – December 28, 2018
At number 1 is Hibiki, the main character to SSSS.Gridman. He's just a regular high school boy who one day woke up in his classmate's house. Upon waking up, he didn't know who he was, but thankfully, he had two classmates to remind him of his name and where he lived. Unfortunately, the circumstances as to how he lost his memories are unknown, but he can still attend school like his everyday self. To make things worse, his town is being attacked by monsters and since Hibiki is the only one who can sync with Gridman, a super hero program in his classmate's old computer, Hibiki takes the responsibility to assume the role of Gridman in the real world and fight the monsters invading town. And to make things stranger, after he defeats a monster, his town does return back to normal, but only him and two of his classmates who help him in his battles are the only ones who retain memories of the disasters.
As to why we put Hibiki at number 1, despite having amnesia, he still takes the responsibility to put others before himself. While he may not have his memories, he still has a good heart as he shows genuine care for his friends and the people around him, and never hesitated to act in the face of a crisis. Sometimes having a heart is more important than having your past, and the fact that Hibiki masterfully portrays this in spite of his situation of not being able to remember who he was prior to losing his memories shows that you can still make a difference.
---
Final Thoughts
Some of the characters we listed lost their memories due to an accident, trauma, or some form of brainwashing. Even if they lost their memories, deep down, they ultimately didn't lose what made them who they are. In addition to losing their memories, the characters listed here had bigger problems to deal with and they put that ahead of their own personal goals, which they had every right to pursue. What we can learn from these characters is that even if you lose memories, it doesn't mean you lose your sense of right and wrong, knowing how to be a friend, or fall in love. In the end, you will still have your humanity which is why these selected characters are memorable.
---
---
It is common to find in animes some characters that are or have been affected by amnesia, generally retrograde or dissociative, for a various length of time. Those ones are frequently praised by the audience as there is always some kind of big mysteries hiding in their past, often tragic.
Personally I love those kind of characters as it makes my imagination run wild imagining what could have happen during that unknown period of their life.
But the amnesia doesn't always appear in this way, from times to times it affects the story by altering drastically or not the behaviour of the protagonist.
Here are 10 memorable characters who lost their memories:
10. Touma Kamijou from "Toaru Majutsu no Index"

Even though he acts like everything is alright to not make Index feel bad about it, the bearer of the imagine breaker actually lost his memory after saving her, to the point that he doesn't even remember his identity making him having troubles pretending to be fine while he doesn't even recognize his friends nor his family and does not know what kind of person he was.
What makes him memorable is the fact that whomever he was or whatever relationships he had with people he tries his best to acts like he could have done in the past and continues to fight for what he considers to be right.
---
9. Shu Ouma from "Guilty Crown"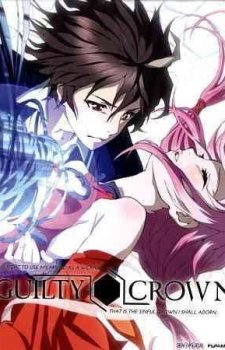 Shu has the perfect example of dissociative amnesia, losing his memories after an emotional shock.
His tragic past made him forget important information about the Lost Christmas of 2029 and altered a bit his behaviour as he lost the courage he had while he was a child.
---
8. Elie from "Groove Adventure Rave"

Before starting the more famous Fairy Tail, Hiro Mashima created Rave Master.
In its story next to Haru Glory appears the beautiful, full of life (and kind of innocent) "Elie" as second protagonist who can't remember anything about her past. She doesn't even know her name and just considered the tattoo on her arm (ELIE) to be hers. After meeting with Haru, she decides to follow him in his adventure in order to get back her memories.
An important power and its source are actually hiding in this unknown period of her life which could have an impact on the whole world.
---
7. Kyoshiro Mibu from "Samurai Deeper Kyo"

At the 7th place, Kyoshiro and his second personality, the spirit of Demon's Eyes Kyo who has been sealed in him is another particularly interesting character.
While at the beginning we discover him as a joyful and weak pharmacist not remembering his past we learn more and more about him his link with Kyo and the battle of Sekigahara.
---
6. Lucy from "Elfen Lied"

Lucy represents the other popular kind of amnesia, qualified as retrograde when someone receives a strong physical shock on the head that makes you lose some memories and might alter your personality.
Well we can say she radically changed after the hit she received and turned into a new, cute, attaching and innocent personality called "Nyu", name given by Kouta and Yuka based on the only sound Lucy could give.
---
5. Nina Fortner/Anna Liebert from "Monster"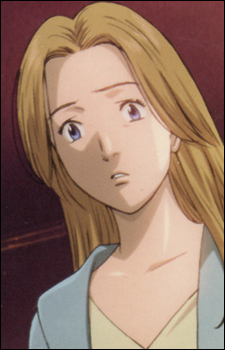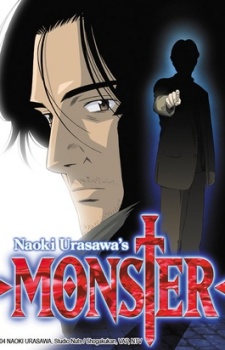 Though she isn't the main protagonist, she is definitely one of the most important character of Monster and another perfect example of dissociative amnesia because of one of the most dramatic and horrid past I've got to see. She forgot pretty much everything except some small visions that she was misinterpreting.
What happened in her childhood is probably the biggest mystery of the story and it will keep you watching the anime until the end to finally understand everything. Enough to make her 5th of this top.
---
4. Vash the Stampede from "Trigun"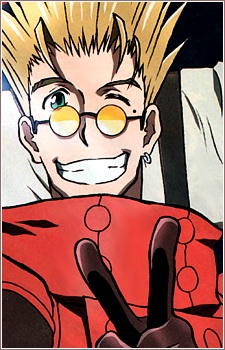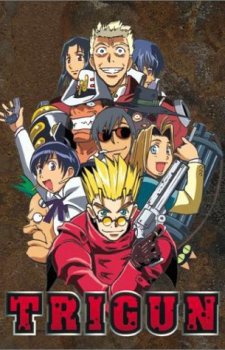 Just before the podium, known as the Humanoid Typhoon, is to me another memorable character. Probably the best gunner of the planet Gunsmoke, with his agility, strength and accuracy.
Despite acting mostly as a really innocent, generous and foolish man, he actually hide a high intelligence and his deep loneliness.
His amnesia cause him to not remember clearly the destruction of July and his childhood.
---
3. Rei Ogami from "Code:Breaker"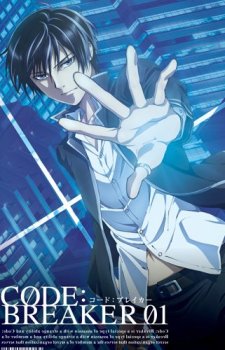 Ok now, here is my top 3, starting with Rei Ogami, also named as Code:06, the mysterious and so classy main character of Code:breaker who shares lots of common points with a certain Sasuke Uchiha (evil for evil, main goal is to find and kill someone special…) who has also some troubles remembering what happened to him in the past before his brother took care of him.
Ah, really, December is a terrible month for our favourite anime heroes! Past, Present, Future, you will see, everything is linked…
---
2. Lelouch Lamperouge from "Code Geass"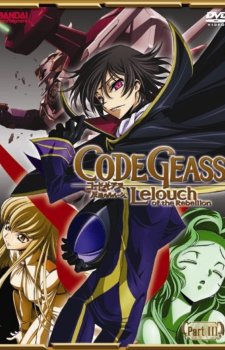 You might forgot this one, but Lelouch, one of the most memorable character in animes from one of the best anime I've ever watched, has also been affected by amnesia for a short period of time (actually only during one episode), forgetting all about his secret identity and his power.
He is only my second choice as the first one is simply untouchable.
---
1. Son Goku from "Dragon Ball Z"

Here is the champion of this category! Yes, you probably forgot, but one of the most famous and powerful character of all time has been also affected by amnesia while he was young altering his personality after falling from a cliff when he was a child.
Before that he was an unruly child, violent and disrespectful. He had actually been sent to Earth to conquer the planet for the Saiyan race. But after his fall, he forgot everything that linked him to his race and became the kind and courageous hero we all know.
---
This is only a limited and subjective list but if you think I missed some other memorable characters with complete or partial loss of memory, please write it down in the comments!