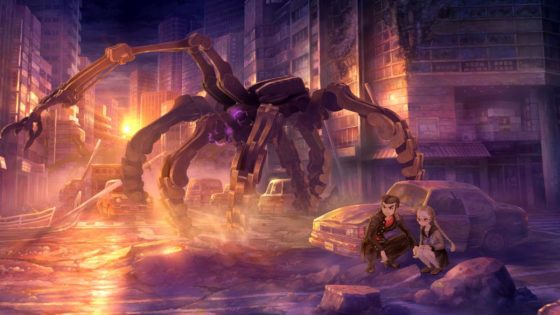 13 Sentinels: Aegis Rim - 13 Stories Trailer | PlayStation 4

What You Need to Know:
Just announced at IGN's Summer of Gaming Showcase, 13: Sentinels: Aegis Rim is coming to the PlayStation 4 on September 8!
Pre-order the game at physical retailers now to secure your exclusive artbook, featuring Vanillaware's signature painterly illustrations. A digital artbook will be available with digital pre-orders from PlayStation Store, coming soon.
Due to the impact of COVID-19 on Atlus' production schedules, 13 Sentinels: Aegis Rim will only include Japanese VO at release on September 8. A free English VO patch will be available after launch. The exact timing will be shared at a later date.
Pre-order 13 Sentinels: Aegis Rim from physical retailers to secure a bonus artbook while supplies last!
Source: Official Press Release
Synopsis
Vanillaware,the storytellers behind Odin Sphere and Dragon's Crown, craft a sci-fi mystery epic spanning thirteen intertwining stories.
Uncover the truth and delve into a 2D sidescrolling adventure featuring gorgeous art and environments. Then, battle the kaiju in fast-paced, top-down combat. Customize the Sentinels with an arsenal of mechsuit weaponry, and fight to defend humanity!
Key Features
Beautifully rendered in Vanillaware's signature hand-painted visual style
Uncover a deep story through visions of the past and the future
The doomsday clock is ticking. Become a Sentinel pilot, customize your mech, and fight waves of kaiju in top-down tactical combat
---
Such a throwback title for me!
One of my favorite Atlus games!