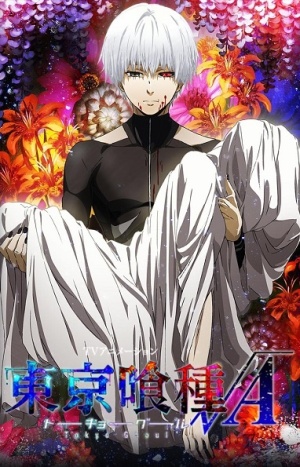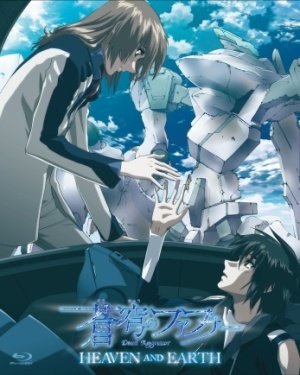 Winter 2014 has a few amazing shows you need to start looking into, whether you like the horror scene or the all-out action or even mecha, there's something coming for everyone.
In this article we're going to explore four of the major shows coming that most fans can get excited about, especially if you're ready for a full action packed season.
I will also be telling you which of the websites will be hosting them, and where would be best to watch!
Tokyo Ghoul √A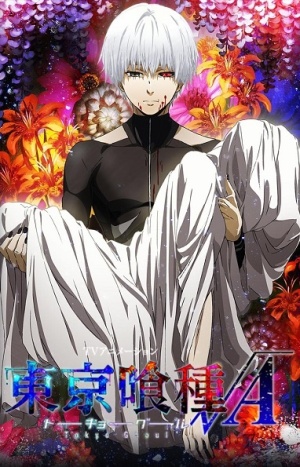 This is the continuation of the Tokyo Ghoul anime, which started in July of 2014. The story follows Ken Kaneki, who was once a normal college student.
I say once was because, well like most shows that follow the "wimpy character goes badass" plot progression, he was hunted by a Ghoul (think vampire, but with better abilities and less blood-drinking, more flesh-eating) who ended up becoming transplant parts for his body.
When Ken wakes up, everything has changed for him. He no longer enjoys the taste of food (to a Ghoul, anything but flesh tastes like garbage sans coffee) and he's worried how he will ever return to a normal life.
He spends time each day trying to convince himself that he's still human, which still doesn't satiate the cravings. Eventually he goes out looking to eat something he can stand, flesh. This is when he really meets Rize, and his normal life is lost to him forever.
If you've ready my article on the free legal sites to view your anime from, this one would be best seen on FUNimation. If you haven't read it yet, you can find it here. The complete overhaul other sites have done to the first season of this show can ruin it for anyone, whereas FUNimation manages to keep it intact (without the black screen edits).
There will be 12 episodes and it will begin airing on January 4th, so be ready!
Related Post: Tokyo Ghoul Season 1 Review, Recap & Summary, Complete Guide to Season 2
Soukyuu no Fafner: Dead Aggressor – Exodus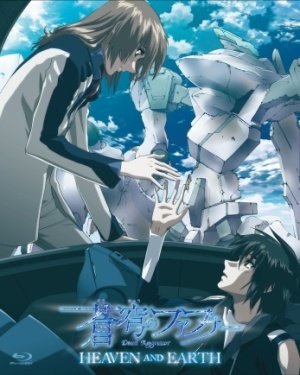 This will be a continuation of the Dead Aggressor series and sequel to the anime film Soukyuu no Fafner: Dead Aggressor - Heaven and Earth which originally aired December 25th 2010. This sequel will be a full-fledged show, so don't worry about not having enough content!
All that is known so far is this show is set to take place two years after the Heaven and Earth film.
Believe me, I've looked and searched everywhere but they seem to be keeping a tighter lid on this thing than I would have expected.
The original Dead Aggressor anime is a Sci-Fi, where nothing exciting happens anymore and the giant robot Fafner is at the center in the defense for humanity. Exodus will be streamed on Crunchyroll beginning January 9th.
Durarara!!x2 Shou

Shou is the sequel to the incredibly fun anime Durarara!! that originally aired on January 8th of 2010. It is the first part of the new season with the second part (Durarara!!x2 Ten) scheduled to begin airing in July of next year.
The best place to view the second season (and where I'll be watching it from) is Crunchyroll!
I say this is a fun anime because, well, it is. Think fighting and manipulation, jokes and friendships and gangs and… you name it, Durarara!! has it in full.
As this is a sequel, all the original seven main characters will be making their reappearance into our homes once again and back into their crazy lives. As far as has been released Shou will be set in the near future from the end of the original, so we can expect even more character development and more Shizuo gone crazy fights!
Related Post: Durarara!!: An In-Depth Guide
Aldnoah.Zero 2nd Season

The prodigal show returns with its second season! If you've read my other articles it's clear I have a special place in my heart for this show, and probably always will. Also, I hate Slaine. I'm not sure if I mentioned that before or not, but I do.
If you don't know why I hate Slaine, I'm not going to ruin it for you, but believe me, you will too. The second season was originally announced at the end of the first (as if there was any doubt with an ending that profound) and is set to be aired on January 11th!
Aldnoah.Zero will take place immediately after the ending to the first season, so if you haven't yet checked it out it's available on Crunchyroll!
Related Post: Aldnoah.Zero Season 2 Airs Jan 11, Excited Yet?!
---
So if you're a horror fan, a mecha fan or an action fan, or if you're simply looking for another fun show to be a part of, make sure you check out the first seasons of these anime so you're caught up for their releases! You can trust that when the time comes, we'll be reviewing most (if not all) of these in our Otaku Reactions!
by Nathaniel Loomis