The Food Loving Fighter
Episodes: 12
Genre: Slice of Life, Magic, Fantasy
Airing Date: January 2019 - Mach 2019
Studio: Studio Gokumi
Endro! Preview (No Spoilers)
Naral Island is a magical island that is home to all sorts of creatures. The humans and monsters lived together peacefully until the appearance of a Demon Lord. In order to restore peace to the land, a group of heroes was forced to defeat the Demon Lord. Ever since that day, whenever a new Demon Lord appears, a party of heroes is formed in order to defeat the Demon Lord. Endro follows the hero party consisting of, Yuusha, Seira, Mei, and Fai as they attended hero school and go on plenty of adventures.
Fai Fai Highlights (Spoilers Beyond This Point)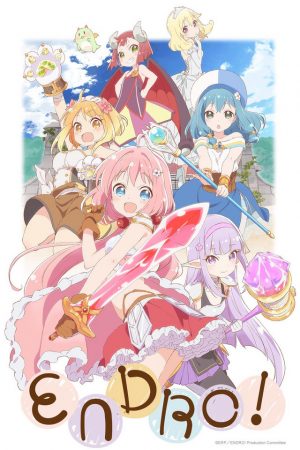 1. Fai's Personality
Fai is a simple girl that loves eating, going on adventures, and punching things. Whenever she is hanging out with her friends, Fai is always smiling and laughing. Fai never lets anything upset her and always finds a way to have some fun. With her easy going personality and her simple tastes, it is easy to relate to and root for Fai.
2. Carefree Attitude
Fai is an energetic and upbeat girl. Unlike her teammates, Fai always jumps into things head first without thinking too much. Whether it is fighting off monsters or jumping into random pits, Fai always approaches things with her carefree attitude.
3. Funny Attack Names
When coming up with names for her attacks, Fai takes a literal approach. Her attacks have names like Pounding Knuckle and See-Lots-Of-Punches Punch. While the attacks might not have the most creative names in the world, they do have a certain charm about them. All of her attack names are funny and just help show off her unique personality.
4. Fai's Intuition
Fai shows off her wild side as she bonds with the monsters she comes scross on her adventures. Thanks to Fai's intuition, she is able to bond with the various creatures she comes across in an instant. We see her bond with powerful monsters like the horned gorilla and see her instantly understand the language of the Tarka. These are always some of Fai's best moments as she shows just how special she is.
5. Hungry Fai
Fai loves food a lot. Throughout the series, we see Fai talk about and enjoy food, but what happens when Fai isn't full? Chew on Sei's elf ears, of course. No matter how many times it happens, the scene is always cute and funny.
---
Final Thoughts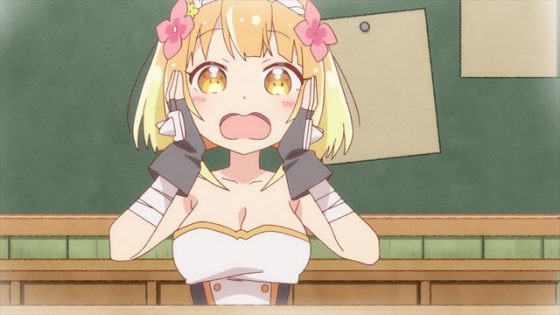 Fai has so many fantastic qualities that make her a great character. A lot of what makes her great is her cheerful attitude and all of the humorous situations she finds herself in. It is hard to not like a character like Fai when all she brings so much joy. What do you think of Fai? Let us know in the comments.
---