Bodacious Badminton Beauty
Episodes: 13
Genre: Sports, Seinen
Airing Date: July 2018 - September 2018
Studio: LIDENFILMS
Hanebado! Preview (No Spoilers)
After spending her youth devoted to badminton, Ayano Hanesaki thought she would give it up for good in high school. However, a few chances encounter thrust Ayano back into the game of badminton. Things only get awkward for Ayano when she learns that the captain of the badminton team is Nagisa Aragaki, a girl she had badly beaten in a tournament. With her best friend Erena Fujisawa, coach Kentarou Tachibana, and the other members of the badminton club supporting her, Ayano starts to enjoy her new life as a member of the Kitakomachi High badminton team.
Nagisa Aragaki Highlights (Spoilers Beyond This Point)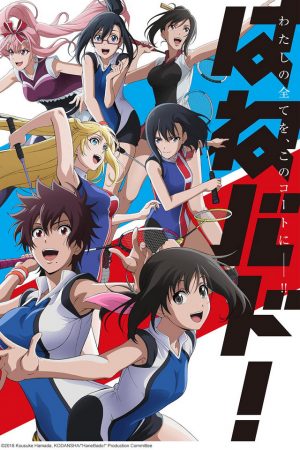 1. Extremely Passionate
Although Nagisa can often times come across as being cold ruthless, it all comes from her passion for badminton. The emotions that she puts into and gets out of badminton make her a more realistic and likeable character. Nagisa's love and devotion for badminton started at a young age and she worked hard to make herself the best badminton player around. While her passion can turn into anger like after she lost to Ayano Hanesaki, it just adds to how realistic Nagisa feels.
2. Hard-Working
Nagisa works non stop in hopes of improving her badminton skills. She can be seen working hard even after the clubs practice has stopped. Whether it's working on her badminton skills or jogging, she always puts in more work than everyone around her. With her loss to Ayano pushing her work harder, you can feel Nagisa's determination through her endless practice, and you just can't help but root for her.
3. Kind and Compassionate
Nagisa is willing to do anything and everything to help her teammates and support them when they need it. When Ayano starts skipping school, Nagisa is one of the first to act and tracks her down. Nagisa decides to play a match with her in the park, reigniting Ayano's love for badminton. Her compassion spreads throughout the whole team, as she focuses on trying to make them all better, even if it is at the cost of her well being.
4. Easy to Empathize With
An amalgamation of the three previous aspects that make Nagisa such a great character, the way she acts and the work she puts in makes her a character you can truly care about and empathize with. Nagisa isn't a natural born talent and, no matter how hard she works, there is still somebody better than her that keeps her focused and makes her strive to get better. If you have ever participated in any kind of competition you can easily understand how Nagisa feels.
5. Her Height
Despite being one of her many charms, Nagisa was always teased about her height, causing her to become insecure about it. She eventually learned to accept it and turned her height into her greatest weapon while playing Badminton. Nagisa's height makes her unique among those around her and really makes her stand out amongst the rest of the cast. Seeing Nagisa come to accept her height as part of who she is is inspiring and makes her one of the best characters in Hanebado!
---
Final Thoughts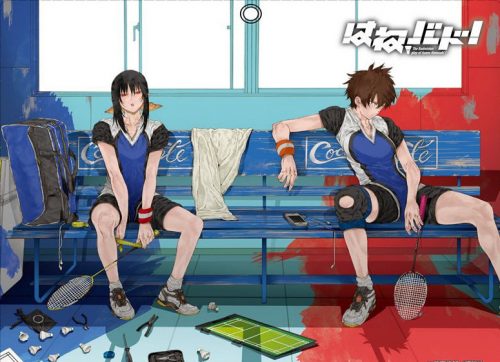 With a series like Hanebado! that is filled with so many wonderful characters, it is hard to pick one out as being the best. With her kindness, hard-working nature, and her unbridled passion, Nagisa makes a strong case for being a character you can love and support to the fullest. What do you think of Nagisa Aragaki? Let us know in the comments below.
---