Have you ever watched an anime that visits a Japanese shrine? They often make great backdrops in anime, especially ones that are slice-of-life and meant to be rooted in reality. Sometimes, characters are shrine maidens and even live at the shrine! But did you know that some shrines that appear in anime are actually based on real-life locations? That's right! Not all of them are just imagined places. Quite a few are shrines you can actually visit.
Many otaku and anime fans make pilgrimages to these shrines every year to line up the same shots from their favourite show, stand where their characters stood, and for a moment, escape from this world into the anime one. Many shrines have experienced a boost in tourism (and thus, money!) from anime fans, too. This is especially true for shrines that are in smaller towns and more obscure locations where people may have never found them otherwise. For this reason, shrines are happy enough to be featured in anime and for the money it helps them bring in. So without further ado, let's have a look at 5 Shrines Featured in Anime You Can Actually Visit!
5. Kanda Myojin Shrine - Love Live! School Idol Project

Kanda Myojin Shrine has been featured multiple times on one of the most popular anime in Japan - Love Live! Nozomi Tojo of μ's worked as a shrine maiden in the original Love Live! series and the members of μ's also did a lot of training there. Then, in Love Live! Sunshine!! the members of Aqours also paid a visit to the shrine. Since Kanda Myojin Shrine gets a lot of screen time in the anime, it's easy to find some of the same shots that the animators used to take your own pictures!
Kanda Myojin Shrine is really close to Akihabara, one of Tokyo's otaku districts. It's easy to take a side trip to visit the shrine when you're already in Akihabara and many anime fans do exactly that. The shrine has a lot of ema, or wooden fortune boards, that are decorated with Love Live!! and another anime characters because of this. Kanda Myojin Shrine is primarily used by people to pray for success in business, good health, and happy marriages, but many otaku visit it to see where their favourite Love Live!! girls went!
---
4. Chichibu Shrine - Ano Hi Mita Hana no Namae o Bokutachi wa Mada Shiranai (anohana: The Flower We Saw That Day)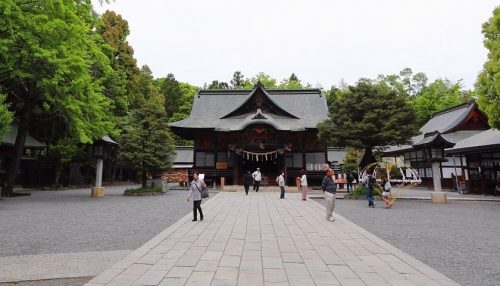 Chichibu Shrine is located deep in Saitama, the prefecture northwest of Tokyo. It's a large Shinto shrine that is famous for its fireworks festival that takes place each year called the Chichibu Night Festival. But fireworks are not why Chichibu Shrine made our list. The shrine is featured several times as a setting in Anohana. Anohana is famous in the otaku world for telling an unforgettably sad, but beautiful coming-of-age story.
The characters hold several meetings at Chichibu Shrine throughout the anime, and Anohana has spurned a lot of tourism to Chichibu Shrine and the surrounding area because of this. It's not that far out of Tokyo by train, either!
---
3. Yushima Tenmangu Shrine - Noragami (Noragami: Stray God)

Yushima Tenmangu Shrine is actually not far from another more famous shrine on our list, Kanda Myojin Shrine. While more people know Kanda Myojin as a point of otaku pilgrimage, Yushima Tenmangu gets overlooked. Considering you can walk there from Kanda Myojin, though, you should add it to your own shrine list to visit!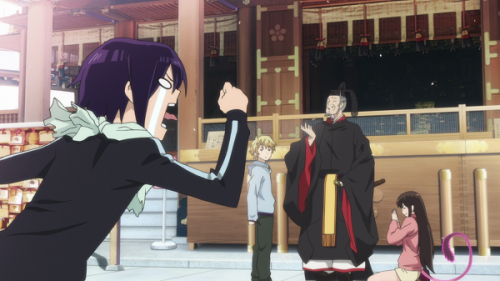 Yushima Tenmangu is deduced to the Shinto god of learning, Tenjin, so it's a great place to pray for success in school and on exams. As for its otaku connection, it was featured in an episode of Noragami. The main character, Yato, visited Yushima Tenmangu in one of the episodes! So if you're ever going to visit Kanda Myojin anyway, you should also stop by Yushima Tenmangu. It has beautiful plum blossoms if you are there in the spring!
---
2. Akiba Shrine - Steins;Gate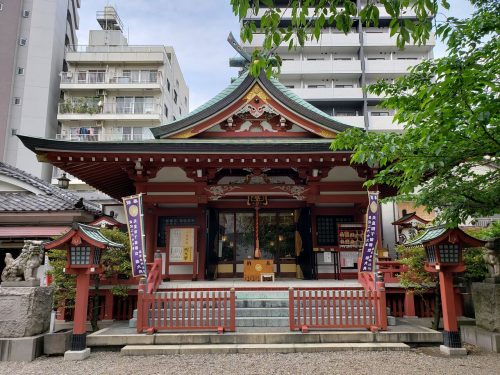 Our next shrine is also not too far from Kanda Myojin and Yushima Tenmangu, and is featured in an internationally beloved anime - Steins; Gate. In the anime, the main character Rintato Okabe's friend Rukako actually lives at Akiba Shrine and works as a shrine maiden.
Okabe visits Rukako there several times during the anime. Be warned though that in Steins; Gate, Akiba Shrine looks a lot bigger and more spacious than the actual location is. But that doesn't make this Shinto shrine any less of an otaku hotspot! And since it's near Akihabara and two other shrines on our list, it's still a great place to visit.
---
1. Washinomiya Shrine - Lucky Star

Our last shrine is from an older, but undeniably influential anime - Lucky Star. In the anime, the Hiiragi sisters lived at a shrine called Takanomiya Shrine. While it's not a real shrine itself, it was based on a real one called Washinomiya Shrine. Washinomiya Shrine is located in Kuki, Saitama, and is actually one of the oldest Shinto shrines in the Kanto area. Despite this, Washinomiya Shrine and the surrounding area were never popular with tourists and rarely had more than just local visitors. But after Lucky Star became popular, that all changed! Suddenly anime fans were flocking up to Kuki to visit Washinomiya Shrine, and the town had an economic boom due to tourism. Washinomiya is one of the best examples of how anime can help boost tourism to shrines when they appear in the show!
---
Final Thoughts
While it's totally fine to visit these shrines when you are in Japan since they appeared in your favourite anime, please always keep in mind that these locations are sacred and important to many people. You should always conduct yourself respectfully, and while it's okay to take photos of the shrine itself, you should avoid taking pictures of other shrine-goers and not disrupt them. But as long as you respect the shrine and the people you encounter there, they make a great addition to any otaku itinerary! And even if you never intend to visit them, we hope you enjoyed learning the true story behind some of the shrines you have seen in anime.
Have you ever been to one of these shrines? What was your experience there? Which of these shrines would you love to go to now? Be sure to leave a comment before you go!
---