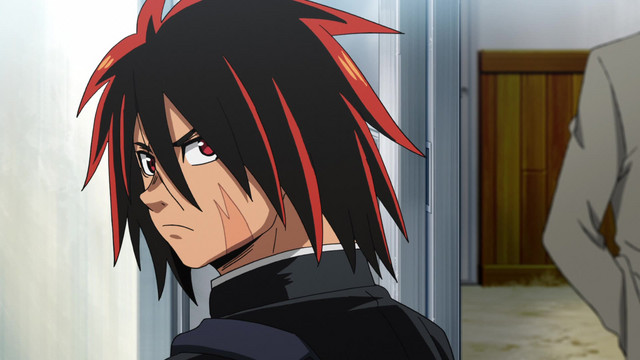 On The Way to Becoming a Yokozuna!
Introduction
Episodes: 24
Genre: Shounen, Sports
Airing Date: October 2018 - March 2019
Studio: Gonzo
Hinomaru Zumou Preview (No Spoilers)
Ushio Hinomaru loves sumo wrestling. He loves it so much, he's going to a high school, or at least planning to, that specializes in it. When he gets there though, the school is in shambles, run by delinquent students, and the sumo club has a mere 1 member, Shinya. Putting his skills to the test, Ushio accepts this school and challenges the main leader of the students to a battle. After winning, one by one, he wins over others to become members of the club and push forward. Towards what, you may ask? Why the high school sumo wrestling competition, of course.
Ushio Hinomaru Highlights (Spoilers Beyond This Point)
1. Ushio Isn't Your Basic Shounen MC
One of the basic setups of shounen anime is that you need that super powerful main character who, by some fluke and the alignment of the sun, moon, and starts, is blessed with ultra-powerful skills, reflexes, or talent. Unlike those, Ushio is serious and works very hard. He has trained to make his body strong even though he is slow. Ushio charges forward with such vigor and zeal that it is refreshing to not see someone cocky, but passionate. Ushio has to be a breath of fresh air in this anime world.
2. He's Got a Unique Move Right Out of the Starting Gate
Usually with most shounen main characters, they have some powerful skill or another that they unlock at some point, usually in the beginning, that will give them the edge that their team/party/friends needs. With Ushio, his is already built in. In fact, he spends episode 12 and 13 purely refining it and how to make it even better under a former yokozuna. He wastes no time in using it and whips it out fast to win. He may be small, but he can rumble with the big boys.
3. A Black Hole
Ushio, surprisingly, does not stop eating. The whole high schooler loving food thing is blown right out of the water and we see it when the team goes for Yakiniku. His teammates get full fast but soon, he realizes that he needs to keep eating to get bigger and just throws back plate after plate inspiring his teammates to do the same. This leads to them being banned from the restaurant at the end. He later loses his mind in Nagoya and wants Tokai food. Known for being unique, Tokai food is some of the most delicious in Japan and Ushio knows he's got to have it while he is there.
4. He's Dedicated
If anything, Ushio is not a quitter. Even when he is staring loss in the face, he pushes on and keeps going. This allows him to excel even more at what he is doing and learn from his losses. Kind of like a child who doesn't know when to quit, Ushio will fail. No problem. But you better believe that he is going to analyze it hardcore as soon as he can.
5. Ushio REALLY Likes History
This was a unique setting that makes for a very interesting, well-rounded main character. Ushio really knows his stuff. We see this as he spouts off stats and names of prominent sumo wrestling figures, but you really get a sense of what he can do in Nagoya. When a teammate improperly names the builder of Nagoya castle, Ushio not only corrects him to remind him that it was Ieyasu Tokugawa who built it, but it was his 9th son who did it! The 9th! Most people can't name 9 leaders in the world, but Ushio knows this much and in such detail. Amazing.
---
Final Thoughts
Hinomaru Zumou is leaving a smile on our faces for all the right reasons. The series is interesting, Ushio isn't generic by any means, and the series gives us ALL OUT!!, another beloved sports anime, vibes. The series is great and we look forward to watching weekly. What are your thoughts on the series? Be sure to let us know what you think about it and Ushio Hinomaru below. Till next time!
---