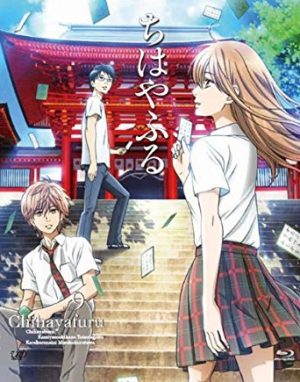 Chihayafuru is a hidden gem. It is packed with beautiful characters, an addictive story about dream chasing and unrequited romance. It makes the heart flutter and sparks curiosity for Japan's unique sports and overall culture.
There are a couple of other anime that are like Chihayafuru. Some of these contain the "underdog" element, or the relentlessness of the main character that reminds you of Chihaya and the rest of the cast. What's certain is that these next 6 anime will have you wanting to chase your dream!
Similar Anime to Chihayafuru
1. 3-gatsu no Lion (March comes in like a lion)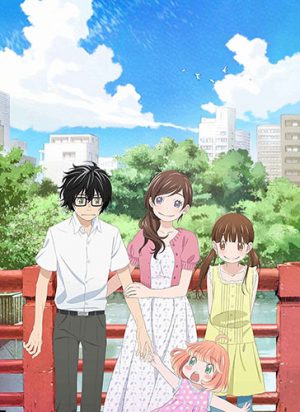 Episodes: 22
Aired: Oct 2016 – Mar 2017
3-gatsu no Lion is a story of life, depth, and relentlessness. The main character Rei Kiriyama, is considered a prodigy in the world of Shogi. We see him develop from a socially awkward young man to a tactful and self-aware professional Shogi Player. The animation is innovative, thought-provoking and borderline poetic.
When watching 3-Gatsu no Lion, you can't help but think of Chihayafuru. Both shows revolve around a highly traditional Japanese sport or game. They also feature socially awkward protagonists. Both shows were illustrated to emphasize the mental obstacles of the players during one-on-one matches that will change their lives forever. The animation in both 3-Gatsu no Lion and Chihayafuru is beautiful, the characters are well drawn out, and the scenes both during a match and outside of the matches, deliver beautiful environments.
March comes in like a Lion Trailer
---
2. Hikaru no Go

Episodes: 75
Aired: Oct 2001 – Mar 2003
Hikaru no Go revolves around 12-year old Shindou Hikaru. He stumbles upon an old Go board and meets the ghost of a skilled player from the past. Throughout the series, we see rivalries, formations of friendships, suspenseful and action-packed matches, and much more.
Some of the obvious similarities revolve around the game or sport. The story in Hikaru no Go centers around tournaments and matches, another similarity shared by both Hikaru no Go and Chihayafuru. Like Chihayafuru, Hikaru no Go has a main character that wants to become the best at their respective game.
---
3. Saki

Episodes: 25
Aired: Apr 2009 – Sep 2009
Saki is an anime centered around the game Mahjong. The main character, Saki, is a high school girl who doesn't really find interest in the game. However, she is quite skilled at it. There are some interesting interactions with other characters that drive Saki Miyanaga to continue to grow in Mahjong.
Saki and Chihayafuru have interesting character developments that revolve around love and admiration. Another similarity between Saki and Chihayafuru are the dramatic scenes during matches. They both do an excellent job in creating exciting and suspenseful moments in games or sports that otherwise are difficult to understand.
Saki
---
Any Anime Like Chihayafuru ?
4. Hanasaku Iroha (Hanasaku Iroha ~Blossoms for Tomorrow~)

Episodes: 25
Aired: Oct 2011 – Mar 2012
Hanasaku Iroha is the story of Ohana Matsumae and her life as a maid in rural Japan. Due to unforeseen circumstances, she is forced to make the best out of an uncomfortable situation. This story touches on a variety of themes, from never giving up, to working hard towards a goal, to one-sided love. One thing is for certain, Hanasaku Iroha, has something for everyone.
The main character of Hanasaku Iroha is very like Chihayafuru's main character. Ohana and Chihaya are both outgoing but, going more in depth than this, they have a sense of persistence and adapt very well to challenging circumstances. It is also worth to point out that both have an unrequited love situation that will have you cheering on throughout the episodes. Both anime also touch on Japanese cultural themes and have gorgeous art and animation.
Hanasaku Iroha ~ Blossoms for Tomorrow ~ Trailer
---
5. Bakuman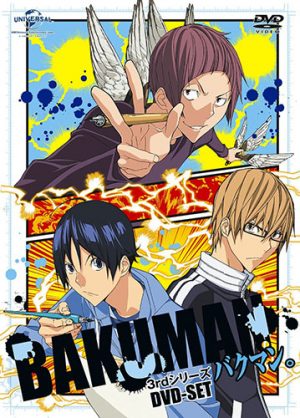 Episodes: 25
Aired: Apr 2010– Apr 2011
Bakuman is about Moritaka Mashiro, a middle school boy who dreams of becoming a professional manga artist. The passion for manga is clearly delivered in this anime show. It is both educational regarding what elements make a manga, as well as entertaining. This is a shounen anime that has themes of dreams, aspirations, and overcoming challenges.
Both Bakuman and Chihayafuru are about becoming the best in their respective interests. They both also help the viewer understand the sport or interest, from a new perspective. For example, in Bakuman, we get direct quotes from famous manga. In Chihayafuru, the education of the sport comes in the matches themselves. Both anime feature several characters with the same dream of achieving the top place in their interest, and all characters have their different approaches and views on their passion and how they define them.
Bakuman Trailer
---
6. Hibike! Euphonium (Sound! Euphonium)

Episodes: 13
Aired: Apr 2015 – Jul 2015
Kumiko Oumae is a high school girl who regains her passion for music. We follow her and a group of friends in their journey to improve their high school band and thus qualifying for their national band competition. This anime centers around music and a story full of emotion and youthful charm.
Like Chihayafuru, Hibike! Euphonium's underlying theme is about the underdog, in this case, the small team with big dreams. Both anime shows portray their characters with very human emotions and interactions. These interactions are important when it comes to character and story development, especially when we focus on the dramatic scenes centered around either the music (in Hibike! Euphonium) or Karuta (in Chihayafuru). Another similarity between both shows is the variety of themes that are portrayed during the story progression. They both present the belief that if you work hard, you will succeed.
Hibike! Euphonium Trailer
---
Final Thoughts
We all have goals, dreams and desires in life that we wish to accomplish and work hard towards. There's something special about seeing our main characters working hard to achieve their goals. It makes us feel that genuine effort is truly worth it. These anime shows provide good flowing plots, perfectly orchestrated to showcase a sport, hobby, or interest. However, this showcase is a superficial element. The core element of these shows is the desire of the characters to fulfill their dreams. This desire drives them to work hard in order to accomplish their goals. Above all, these shows are inspiring and make you wonder what happened to our main character after the last episode is aired.
by E. Roman
---