También puedes leer este artículo en:Español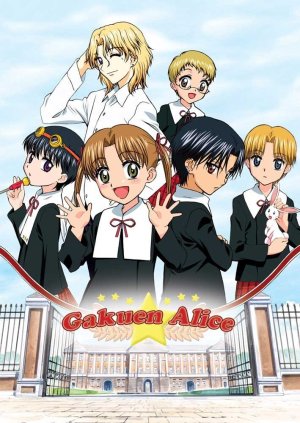 Innocent! That's the perfect word for describing Gakuen Alice, because it revolves around the story of an innocent grade schooler, Sakura Mikan, whose greatest wish is to be with her friends. Through her innocence, she is able to change lives. This anime has so much to offer from the cute magical girl-like plot to a dark secret that controls the everyday lives of these Alices!
You can't help but love this anime, but of course, where do you go when you're done? Well, let me just name a few similar anime you may want to add on your list!
Similar Anime to Gakuen Alice / Similar Anime to Alice Academy
1. Kodomo no Omocha (Kodocha/Child's Toy)

Episodes: 102
Aired: April 1996 – March 1998
Kodomo no Omocha is about a young girl named Kurata Sana, who is the star of her own hit TV comedy "Child's Toy," yet while her TV show is all laughs, her real life school story is full of chaos as the children run the classroom and torment the teacher. Fed up with her school life, Sana stands up to the leader, Hayama Akito, but there is so much more than she understands to this world.
Watching Kodomo no Omocha is like watching a young, naïve child grow up and learn the harsh reality of the world. Mikan, who is naïve, also had to learn that not everything is as it seems, yet both anime are still very cute on the surface with many humorous moments. Despite being young children, the main characters of both series have a lot going on in their lives. It is fun to see their innocent sides, but both anime also show as they grow up as well.
Opening Kodomo no Omocha
---
2. Special A (S.A.)

Episodes: 24
Aired: April 2008 – September 2008
Special A is such a cute anime featuring Hanazono Hikari, a girl who wants nothing more in life than to surpass her rival, Takishima Kei. She has always come in second to him from wrestling as children to test grades in high school. She has even followed Kei to Hakusenkan where she has risen to be one of the top students and a member of the Special class. At this school, we follow the hijinks of the Special class as they enjoy their freedom in this school life comedy.
This anime is quite cute. You can't help but crack up at the silliness amongst the elite students at Hakusenkan. This is a very light story with a lovable main character whose ignorance and obliviousness may make you laugh out loud or cry out in frustration. Hikari is very similar to Mikan because she possesses a child-like innocence that makes her the pivotal piece amongst everyone else.
S.A. Special A Opening 2 HD (3D)
---
3. Fruits Basket

Episodes: 26
Aired: July 2001 – December 2001
Fruits Basket centers around Honda Tohru, a young girl who comes across her classmate Souhma Yuuki, while walking to school from her makeshift home in the woods. After a devastating landslide, the Souhma family offer to house her while she waits for her own home to be renovated.
The house is full of men, but that is not the only problem. She soon discovers the secret of the Souhma family: they turn into animals of the Chinese Zodiac when embraced by members of the opposite sex! It is not as funny as it sounds, since there is a cruel and dark history behind each member of the Souhma family.
This anime is quite adorable, much like Gakuen Alice, but there is an underlying darker tone that you do not notice at first. Magic is part of the plot, but it is merely something that helps build the plot and character histories without overshadowing a lot of the aspects of the anime. If you are looking for a shoujo anime with a darker undertone, this may be up your alley!
Fruits Basket - Collector's Edition - Available Now on DVD - Anime Trailer
---
Any Animes Like Alice Academy / Any Animes Like Gakuen Alice ?
4. Amagi Brilliant Park

Episodes: 13
Aired: October 2014 – December 2014
Threatened into going on a date with the new girl, Seiya finds himself at an old amusement park he went to as a child: Amagi Brilliant Park. Everything has gone downhill in recent years and attendees are few. At the end of the date, he discovers that he is the only one that the princess of Amagi Brilliant Park, Princess Latifah, trusts to help the park. While he may be crass and clash with the other employees, but he is their only hope!
Seiya is much like Mikan in which he thinks he is a normal being, but in actuality, he is the only hope for this park full of fairies. Seiya does not have any magical abilities, but he has the heart and the ability that these fairies need to survive, which is just what Mikan has. There is a lot of silliness and although the humor can be ecchi, this is an anime that is worth watching. Just do not expect a lot of the innocence that you have seen in Gakuen Alice. This is not a shoujo anime!
"Ama-jo Brilliant Park" animation PV
---
5. Cardcaptor Sakura

Episodes: 70
Aired: April 1998 – March 2000
Cardcaptor Sakura is a cute anime brought to you by CLAMP. It features a young girl named Sakura who uncovers the book of Clow. She accidently scatters the cards and now, her mission is to find the cards and stop the havoc they are causing! Sakura finds herself a future she never envisioned before.
Just like Gakuen Alice, the plot revolves around magic and a main character with the purest heart. Also, a lot of the story does involve the power of friendship and how it is important to the character above all else. Much like Mikan, Sakura discovers new secrets that were hidden to her about her family. Truly, the magic uncovered many doors and many mysteries in both worlds. Don't you want to give this one a try?
CARDCAPTOR SAKURA - Official Trailer
---
6. Skip Beat!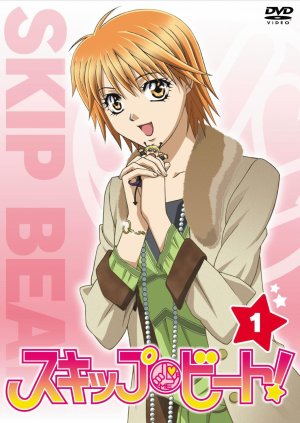 Episodes: 25
Aired: October 2008 – March 2009
Kyouko, a young girl who followed her childhood friend to Tokyo, finds herself abandoned and humiliated. With nothing left for her, Kyouko wants revenge on her childhood friend, Shoutaru, who is now an idol in the entertainment industry. He is out of her reach so her only option is to enter the opposing agency and get to his level to humiliate him the way he has her! Along the way, she meets Shoutaru's rival, Ren! What type of life awaits her?
While there is no magic involved in Skip Beat!, it does have a cute tone just like Gakuen Alice as well as some dramatic undertones. You cannot help but love the main character because deep down, she has a very caring heart just like Mikan! Despite being so ordinary at times, Kyouko captures the hearts of everyone around her and changes everyone's lives, which is similar to Mikan. If you are a fan of these types of heroines, and a very light humor, you will definitely want to watch Skip Beat!
The main character of this anime, Kaede, is quite shy like Amu. She cannot speak her feelings at all, but this little fantasy anime is bent on changing that. With the use of magic, Kaede is going to have to get out of her shell.
Amu purchases a cup at a mysterious shop. At the bottom of the cup there is a note to drink cocoa while reciting a message aloud for a muglox to appear to grant any wish. Upon making her wish, Mirumo appears! Mirumo is a muglox prince tired of the land of muglox. He's going to make Amu's wish come true, or will he?
Skip Beat! Trailer
---
I hope you were able to find some good selections from this list! Gakuen Alice is truly an adorable anime and there are so many others to watch as well. If you want to delve further into the world of Gakuen Alice, there are several video games out and the manga has been completed as of 2013, so you do have your options. Otherwise, check out some of these anime for some Gakuen Alice-like fun!
Now, what would you suggest?
---