Let's be honest, we've all at some point created an ideal version of ourselves, and while that perfect reflection may differ from person to person, we can all agree that Yukinari is far from it. Unpopular, fragile, and easily overlooked, Yukinari paints the image of a character profile meant for us all to avoid ever becoming. But let yourself sink too deep into the depths of your anime fandom, and you turn up in front of your TV screen watching Girls Bravo; episode after episode after episode. Perhaps Yukinari isn't so easily overlooked after all.
You laughed, and you laughed harder. You cheered, then hung your head with sheer disappointment. But most interesting of all, you pressed pause, then you pressed pause again. It's a comedy, it's a romance, and it's ecchi. Girls Bravo provided us with everything from high-quality storytelling, right down to eye candy panty line visuals. Once you've seen it, you'll just keep begging for more, and Honey's Anime has prepared just the list of recommendations to cure your madness.
So strap your goggles on tight, because we're diving deep with Honey's Anime's 6 anime like Girls Bravo: First Season:
Similar Anime to Girls Bravo: First Season
1. Netoge no Yome wa Onnanoko ja Nai to Omotta (And you thought there is never a girl online?)

Episodes: 12
Aired: Apr. 2016
Imagine yourself caught between two worlds, drifting in a rift that impends on your mental balance as you lay hoping that a current strong enough to sweep you away never shows its teeth. Now that may sound daunting, but you'll soon witness how exciting such a rift could actually be.
Whether you're drifting between Earth and Seiren, or between the real world and the world of an addictive online RPG, you'll be caught by a breeze of nostalgia when you sense how alike these waters really are. Logging in at number one on our list of 6 anime like Girls Bravo, is currently airing rom-com And you thought there is never a girl online?
In this thought-provoking series, the words "too good to be true" are what sit on the high horse right from the get go; because if it's too good to be true, then it probably is. After Hideki Nishimura eagerly proposes to another player over the popular MMORPG, Legendary Age, he soon realizes the risks of internet social engagements when that very same female character "shockingly" reveals that she's actually a man! Thought to be scarred for life, two years later Hideki is pressured, by quirky female lead Ako Tamaki, into a real world meeting with other members of his guild. This time around, to his amusement, they turn out to be real life beauties, coincidentally attending the same school as he is. One young sexually ambitious schoolboy, and a pot of voluptuous women. A love circle that never gets old in the world of romance anime.
From trips to the underlit depths of Legendary Age to a bustling, out of this world adventures. Here we get a taste of that sweet comedy that kept Yukinari's life so stimulating, topped off with a familiar coating of harem and ecchi for the sight for sore eyes. This is a school adventure that you won't want to play hooky on.
TV anime "Netoge daughter-in-law thought not a girl?" PV
---
2. Mayo Chiki!

Episodes: 13
Aired: Jul. 2011 – Sep. 2011
When have women ever been so deadly to the touch? In anime of course; Mayo Chiki! is our number two suggestion, and is no exemption from that concept. Sakamichi Kinjirou, a halfwit protagonist, is almost a mirror image of Yukinari once their severe case of the cooties catches up with them. Gynophobia can be a hard hurdle to jump for sure, but when these two protagonists butt heads with the one girl capable of piecing their broken hormones back in place, we end up with an exciting lineup of trivial ventures that make these two anime truly harmonious with one another.
A human punching bag for overly physical women, and a strange allergy towards the opposite sex. Kinjirou lives a life applauded by no one. But after coming across the unexpected truth that Subaru-sama, the bodyguard of the headmaster's daughter, is actually a girl, Kinjirou's life gets set on a rollercoaster ride towards chaos. He's tasked with keeping her secret, and she, with repairing his fear of women. Sound easy enough? It's probably not.
A wacky sense of humor, repeated sexual innuendos, and a diverse line-up of characters makes Mayo Chiki! one spiritual brethren of Girls Bravo that any romance comedy enthusiast should consider a sin not to watch.
Mayo Chiki: The Complete Series - Japanese Trailer
---
3. Okusama ga Seitokaichou! (My Wife is the Student Council President)

Episodes: 12
Aired: Jul. 2015 – Sep. 2015
Some may say that their high school years were some of the best, while others beg to differ, claiming it not to be as glorified as our vague memories make it out to be. A back and forth argument with no end in sight; but don't call it quits just yet because landing in on our list at number three is My Wife is the Student Council President. Here to help settle the score once and for all.
A life of ups, downs, and complete turnovers stuffed in one knapsack, and what you get is an unlikely duo by the names of Ui Wakana, and Hayato Izumu. Tiptoeing over the birds and the bees talk is a thing of the past when presidential nominee, Ui, claims the seat by a landslide after promising free sex ed to all students. Thus, placing Hayato, her under matched competition, inevitably in the role of vice-president.
Things really begin to take off when the two of them move in with each other after their parents take strides to fulfill an old promise that their kids would one day marry. This is a scandal ripe for the world of politics; and their tireless efforts to conceal the truth are what set the stepping stones for this exciting anime.
A shounen delight, and young romance masterpiece. The savory eccentric atmosphere of Girls Bravo is repainted in great replication with this series. If you have a thing for Girls Bravo, then you're going to have a thing for My Wife is the Student Council President.
May we all seek holy matrimony, and well-cultured sex education as we embrace this creative take on how school life should be.
2015 July broadcast anime "wife is student council president!" PV #Okusama ga Seitokaicho! #Japanese Anime
---
Any Anime Like Girls Bravo: First Season?
4. To LOVE-Ru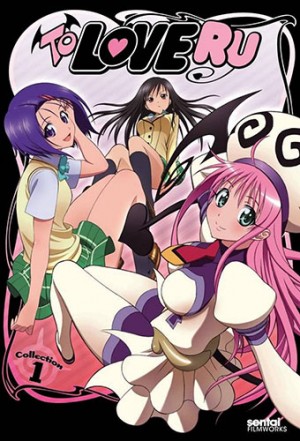 Episodes: 26
Aired: Apr. 2008 – Sep. 2008
There truly couldn't be a better candidate for where to set your sights on next, following the first season of Girls Bravo. To LOVE-Ru is the pinnacle of what a great romance, comedy, and harem should look like.
Based in an all too welcomed school setting. Littered with up-skirts and salivating bathtub scenes. To LOVE-Ru will rocket land onto your television screens, a bundle of the day-to-day school life adventures of our unfortunate protagonist Rito Yuuki and alien princess LaLa of Deviluke, after Rito becomes her fiancé against his own will. There's also enough action packed clothes tearing mayhem to keep your adrenaline running for a week. In a world where alien beauties descend (or crash-land), in all their magnificence into bathtubs, and emotional outbursts from under matured protagonists are the expected; the spirit of Girls Bravo is undeniably interweaved into each passing episode of this ecchi work of genius.
One high school boy; an endless supply of alien women. The similarities could be as black and white as that. But, what makes To LOVE-Ru your 'must watch' for anime like Girls Bravo, is its play on romance. Root for him, scorn him, feel completely sorry for him, but above all, laugh alongside him in this wonder emporium of a romance comedy. And don't let the fun end there, catch To LOVE-Ru Darkness for even more gravity-defying, unabashed face-plants.
So clear out your weekend because you won't want to miss a single episode of this lustful journey.
---
5. Jitsu wa Watashi wa (Actually, I Am)

Episodes: 13
Aired: Jul. 2015 – Sep. 2015
What is genuine comedy without the mention of Actually, I Am centered around the life of protagonist Kuromine Asahi and his along for the ride partner Shiragami Youko, comes another great school life rom-com in our list of 6 anime like Girls Bravo.
Incorporate the supernatural with your everyday school life antics, and what you get is a formula very reminiscent to that of Girls Bravo. With our less than striking Kuromine, coupled with his non-human counterpart, Youko, and an oddball cast; we end up with an eerie sense of a Girls Bravo double exposure with a unique rendering of its own regard.
When blabber mouth Kuromine finds out his crush, Youko's, bloodthirsty secret, he is forced to uptake the world of catering to the most attractive supernatural beings to date. It's a direction in life bound for calamity.
Kuromine doesn't fare any better than our beloved Yukinari as they both share a loyal tone to their personality as well as an almost naïve sense of honesty. As helpless Kuromine encounters more and more paranormal beauties day by day, the misadventures that are soon to follow come as an inevitable consequence. Making this a great Girls Bravo follow-up anime to jump straight into.
---
6. DearS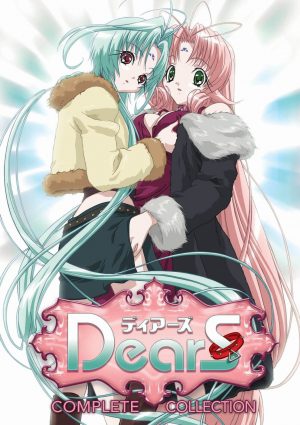 Episodes: 12
Aired: Jul. 2004 – Sep. 2004
Attempts at obtaining a Japanese citizenship may be as effective as walking a cat here in the real world, but in the world of DearS, all it takes is one alien ship, and a destination course set to nosedive into the Tokyo Bay.
Leave it to anime to bring us yet another delectable harem romance story for you to spend an entire weekend binge watching, as we recommend to you another great addition to our 6 anime like Girls Bravo list.
DearS brings us that good ole' bread and butter story plot that'll make you feel as though Girls Bravo is knocking at your door. A concept that lay compliment to the design of Girls Bravo, we get a great taste of what it means to be human, and how those from another world may, in truth, not be so far off in comparison when considering how closely our views can overlap.
In a world where an everyday high schooler, Takeya Ikuhara, suddenly takes in an extraterrestrial girl named Ren, who is bent on making him her lover, and the subsequent manhunt that follows as her leader feverishly tracks her down, breeds a human/alien relationship comparable only to that of Girls Bravo. The evidence of how these two anime are playing to the same tune goes without question. If you enjoyed watching Girls Bravo, then DearS should be your next stop throughout your search for the next best thing since sliced bread.
---
Final Thoughts
Unapologetic laughs, oversized appetites for sexual connotations, and tales of how "boy meets world". If these are what fill your cup of tea in the evening, then we hope that by now you feel as though you've come to the right place. These suggestions are here to help keep your rom-com river flowing and to never let the bucket run dry. With a haystack of man-craving-women filled anime at every turn, finding the needle has never been such a delightful task. But as always, we invite you all to take to the comments section below, and let the entire Honey's Anime community hear your suggestions as well.
Be sure to watch responsibly now.