También puedes leer este artículo en:Español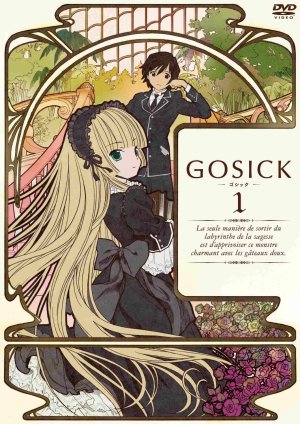 The detective genre is something that will always have a niche with viewers and readers alike. In the olden days, tales of mystery and the brilliant minds that solve them are aplenty, peaking sometime during the height of the Romantic period in the literary canon. With Gothicism taking center stage in popular literature, the detective story was born, featuring dark mysteries that need to be solved and the brave men and women who attempt to tackle them head-on.
Of course, being a form of art and literature at the same time, anime has also developed really great detective stories and characters through the years. As it is with most anime, however, detective stories in anime have a tendency to feature a bit of deconstruction here and there. One of the best examples of this is Gosick, which features a brilliant, inquisitive, albeit blunt, genius girl named Victorique, who has both become an iconic character in the detective, lolita, and tsundere genre all together. Her sheer brilliance, and unforgettable personality, as well the development of the male lead, Kazuya, is something that has made this anime garner praise that it so deserves.
Hence, if you enjoyed Gosick, here are six more anime like it to satisfy your inquisitive bones!
Similar Anime to Gosick
1. Dantalian no Shoka (The Mystic Archives of Dantalian)

Episodes: 12
Aired: July 2011 - October 2011
Dantalian no Shoka revolves around the story of Hugh Anthony Disward, who inherits an old manor and a personal library from his grandfather. Little does he know that the library houses a mysterious girl, Dallan, who is a gateway to Dantalian's bookshelf, a repository for a number of demonic books that may very well endanger the balance of the world. Together, they solves mysteries and try to keep the ancient library away from the hands of undesirables.
The similarities between Dantalian no Shoka and Gosick are pretty overt. The dynamics of the two main characters, for one, are quite similar, with both anime featuring a good-hearted male lead and an assertive female led. The art style of both anime is dark and gothic, and both of them deal with the macabre theme of death and the supernatural. The quality of animation for both series is also excellent, with great backdrops and fluidly-animated scenes all throughout.
Title: Trailer anime Dantalian no Shoka
---
2. Kamisama no Memochou (Heaven's Memo Pad)

Episodes: 12
Aired: July 2011 - September 2011
Kamisama no Memochou features the story of Narumi Fujishima, a typical high school student who has never really fit in with any group in his school. Being usually isolated from his classmates, his life takes a turn for the unnatural when Ayaka, the only member of the Gardening Club, introduces him to Alice, a young girl who is an expert hacker and a very exclusive private detective. Soon, Narumi finds himself taking on cases as part of Alice's exclusive elite team of associate as they battle gang, murderers, drug lords, and many more.
One cannot really deny the similarity between Kamisama no Memochou and Gosick, with both anime featuring similar concepts such as the reclusive young female detective and and a male lead who is a lot less assertive than the female. The tsundere element is also very overt in both series. Lastly, both involve mysteries that the main characters are tasked to solve. Oh yeah, Kamisama no Memochou also aired on the very day that Gosick ended, catering to the very demographic that the latter was able to grasp.
Title: Kamisama no Memo-chou Trailer 「MaGicSubs」
---
3. Un-Go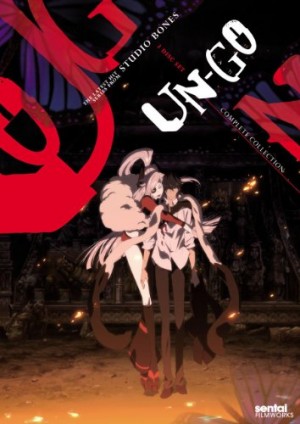 Episodes: 11
Aired: October 2011 - December 2011
Shinjurou Tuuki, a young man with a passion for mysteries and things that need to be solved, lives in the sinister underworld of a dystopian Tokyo. In a dangerous and deadly place, he pursues his job as "The Last Great Detective," solving cases and coming head to head with sinister forces lurking within the ravaged city. WIth the help of his brilliant associate, Inga, he attempts to take on the dark underworld's most protected and valued secrets.
Though Un-Go received some flak from its viewers during its run due to the pacing of the initial episodes, once the story picked up, however, it managed t draw a lot more viewers in. Both Un-Go and Gosick have great, pretty fluid animation, with characters who are talented at deductive reasoning. The backdrops for both anime are pretty intricate as well, and both feature good music that goes well with the series' atmosphere. Overall, the story arcs for both anime are also enough to draw the viewers' interest, culminating in a finale that is both memorable and worth it.
Title: UN-GO Complete Box Set Trailer
---
Any Animes Like Gosick ?
4. Umineko no Naku Koro ni (Umineko: When They Cry)

Episodes: 26
Aired: July 2009 - December 2009
Umineko is a straight-up mystery anime, taking place on the island of Rokkenjima, which is owned by the wealthy Ushiromiya family. During their customary annual get together in the island, things turn dark, as the family patriarch, who has recently been fascinated by ancient black magic, attempts to revive his long lost beloved. Things do not go well, however, as a storm quickly batters the island, trapping everyone in it. Soon, the family members find themselves trapped in a deadly game of survival and a struggle between fantasy and reality.
Both Umineko and Gosick are anime which feature a distinctly European setting. The costumes of the characters, for one, are very Victorian. Also, both Umineko and Gosick deal with the supernatural, or at least the possibility of the supernatural. The sense of mystery i both anime is also very apparent, as well as the dark undertones and mystery that lie within the anime's plot.
Title: Umineko no Naku Koro ni (Anime trailer)
---
5. Ghost Hunt

Episodes: 26
Aired: October 2006 - March 2007
Ghost Hunt centers around Taniyama Mai, a schoolgirl who is fascinated with stories of the supernatural. A number of these supernatural stories is centered on an abandoned school building on campus. While investigating the building one day however, she inadvertently gets in the way of an investigation being initiated by Shibuya Kazuya, the 17-year-old president of the Shibuya Psychic Research Company. Soon, she finds herself being drawn to the group, solving mysteries and delving into the paranormal.
Both Ghost Hunt and Gosick are prime examples of the detective genre, featuring a cast of interesting characters, brilliant protagonists with an amazing ability to analyze and solve mysteries, and a dark undertone to the plot. Bofh series also offer pretty high production values, with a number of overarching story arcs that feature memorable mysteries set against a foreboding atmosphere.
Title: Ghost Hunt trailer
---
6. Detective Conan (Case Closed)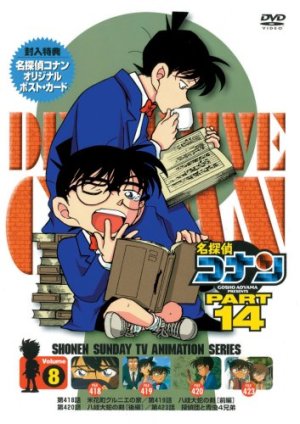 Episodes: 789+
Aired: January 1996 - ongoing
Detective Conan is arguably anime's most prolific detective series, spanning a run that is almost 20 years long. Yes, that's right, the iconix story of young genius sleuth Shinichi Kudo and his team of detectives has managed to endear itself to viewers since 1996. With a storyline that has proven to be ever-engaging, as well as several arcs which made the series into a household name, Detective Conan is arguably the very definition of a detective anime.
With that said, the similarities between Detective Conan and Gosick are, just as other entries in this list, pretty overt. Both anime deal with characters who are well-rounded, and who are endowed with the most unique set of skills and powers of deduction. Plot-wise, both anime also feature a very rich plot that has layers beneath what is currently onscreen. Overall, these two anime provide enjoyment to the viewer in level rarely achieved by any other series.
Title: Detective Conan Trailer HD
---
So there you have it, everyone! 6 Anime Like Gosick. As stated above, the detective genre will never fade, as seen in its high-profile status in both literature and in film. In anime, the genre is very much alive and well, thanks to anime like Gosick, which continue to bring this timeless genre into the present time.
Of course, the list here contains but a few titles that are similar to Gosick. If you have any other ideas apart from these, please do mention them in the comments below!
Here's to a great, inquisitive conversation!