A fantastic journey, evil powers, lots of magical fights and the boy who lived in the middle of it all: the story of Harry Potter is known around the world and has shaped the childhoods of millions of people.
We are sure that more than just a few of you are fans of Harry Potter, but if you thought that the story of the young wizard cannot be combined with your passion for anime, think again. Because there are more than enough anime out there that offer a similar combination of magic, friendship, eternal enemies and magical adventures. For all those fans we have compiled a quick list of 6 anime that are similar to the story of Harry Potter.
So what are we waiting for? Enjoy today's magical recommendations!
Similar Anime to Harry Potter
1. Fate/Zero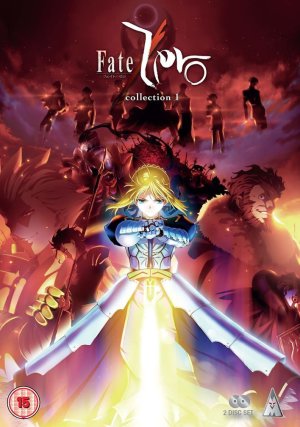 Episodes: 13
Aired: October 2011 - December 2011
Let's start this list off with a classic and all-time must-watch from 2011, Fate/Zero.
Three wars have already been fought in the past to determine who is worthy of the Holy Grail which can fulfill all your wishes. Now, a fourth and hopefully final battle is about to begin. In the middle of it, all stand Saber, a beautiful yet powerful warrior, and Kiritsugu Emiya who is known under the name "Magus Killer". Who will win this war?
Fate/Zero features age-old bloodlines and a fight that has been going on for ages. More importantly, though, Fate/Zero packs a lot of different elements into one amazing show: ancient wars, magic, fate, duty, bloody battles and a search for the Holy Grail. It is this complexity that truly reminded us of Harry Potter. No matter what you are looking for in a good show, chances are high that you can find it in Fate/Zero, so definitely give it a chance.
Fate/Zero Trailer
---
2. Little Witch Academia

Episodes: 1
Aired: March 2013
You like anime, but are actually looking for something to finish in one night? Then we have just the right movie for you with Little Witch Academia.
In this story, we have a female protagonist named Kagari Akko who wants nothing more than to be like the famous witch Shiny Chariot. To make her dreams come true, the girl from a human family enrolls in a witch academy. There, she makes new friends as well as enemies and has to learn everything there is to be a witch to get closer to her idol.
Little Witch Academia is great for everyone who misses the innocent beginnings of Harry Potter. This movie gives you back all the wonders and excitement of stepping into a magical world for the first time. You might not get a deeper or darker storyline with Little Witch Academia, but you can surely enjoy the friendship between Akko and her two friends as they embark on adventures together and try their best to become the greatest witches out there.
Anime Mirai 2013 Little Witch Academia trailer second edition!
---
3. Shinsekai Yori (From the New World)

Episodes: 25
Aired: September 2012 - March 2013
Harry Potter might be infamous for revolving around magic, wizards and more, but that's not everything the story has to offer. That's why we have included Shinsekai Yori, a story similar to Harry Potter without any magic.
The world has changed. An outbreak of psychokinesis has divided mankind into two fractions and led to gruesome fights. Now, the wielders of these deadly powers have managed to create peace by secluding themselves and creating their own society with their own rules. The students of Sage Academy, a school reserved for young psychics, are the members of a new world and have to understand what it means to own godlike powers in order to create a better future for themselves.
So what makes this anime similar to Harry Potter if it isn't for the magic? First of all, we have a special group of people that need to be secluded in special schools in order to learn how to use their powers. But the main similarity that we see is the fact that Shinsekai Yori is a coming-of-age story. Just like in Harry Potter, the main cast grows up together and faces the troubles of their world side by side. If you are looking for a beautifully designed world with a powerful main cast that is trying to find its role in the world, then watch Shinsekai Yori.
From the New World Prelude # 1
---
Any Anime Like Harry Potter?
4. Ao no Exorcist (Blue Exorcist)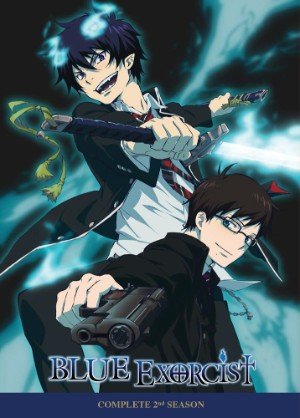 Episodes: 25
Aired: April 2011 - October 2011
Magic comes in many different forms and sometimes it can be used to transport demons back from where they came from. It's time for Ao no Exorcist!
Rin Okumura is your typical troublemaker: his grades are terrible, he cannot find a part time job and doesn't have many friends. But his life takes another turn for the worse when he finds out he is, in fact, the son of Satan and has to become a master at exorcism if he wants to save himself from the powers of evil. Follow Rin on his journey to True Cross Academy as he is thrown into a world he didn't even know existed.
What really makes this show similar to Harry Potter, in our eyes, are its drama components. True, Ao no Exorcist has some pretty good jokes and an overall laid-back vibe, but there is more to the story than just that. Just like in Harry Potter, our hero has a dark backstory and has to question his own identity in order to beat his nemesis. Harry and Rin can both be hot-headed, but in the end, they have to fight for what they believe in to save their loved ones. Ao no Exorcist is a must-watch for all anime fans, so check it out if you haven't already.
Ao no Exorcist Trailer
---
5. Zetsuen no Tempest (Blast of Tempest)

Episodes: 24
Aired: October 2012 - March 2013
Magic and princesses are not only parts of fairy tales; sometimes they can be all around us, just like in Zetsuen no Tempest.
Mahiro Fuwa has lost everything when his little sister was killed and all he has left now is his commitment to finding her murderer. A call from a mysterious princess, trapped on a deserted island, comes just at the right time. Together with his best friend Yoshino, Mahiro decides to help the powerful sorceress with the promise that she will use her powers to find the man who killed his sister. A powerful battle between good and evil is about to begin.
Just like Harry Potter, Zetsuen no Tempest emphasizes the friendship between the main cast. We can see dynamic relationships that go way beyond labeling characters as friends or foes, but rather accept the different layers of human interactions. Also, Zetsuen no Tempest can give you some of the mystery that has made each Harry Potter movie so entertaining. If you can enjoy secrets, magic and action, then check out Zetsuen no Tempest!
Anime "Blast of Tempest" PV
---
6. Mahou Shoujo-tai Arusu (Tweeny Witches)

Episodes: 40
Aired: April 2004 - March 2005
Last but not least on this list is a lesser known show which definitely deserves a chance: Tweeny Witches.
Her family and friends might believe Arusu is weird, but that doesn't stop her from believing in magic. She's enchanted by witches, spells and everything in-between and she couldn't be happier when she's suddenly transported into the magic world. But magic doesn't seem to be as much fun as Arusu was hoping it would be and now she has to prove herself worthy in this unfamiliar environment. How will her story end?
A human being thrown into a wizard world, powerful magicians, the need to prove yourself - where have we heard this before? Tweeny Witches can offer you elements from Harry Potter while having its very own design and personal touch. Similar to Little Witch Academia, you can experience the novelty of seeing magic for the first time again. With 40 episodes you will get more than enough magical adventures to last you for a long time, so go and give Tweeny Witches a try.
Tweeny Witches Trailer
---
Final Thoughts
Once you've found a story as amazing as Harry Potter, it's hard finding something that can compare to it, isn't it? You might never get a second Harry Potter again (sorry to tell you), but there are more than enough other stories out there that are somewhat similar. If you keep your mind open and enjoy each show for what it has to offer, then you can find more than enough new magical adventures - and who knows, maybe your new favorite anime is part of this list.
What do you think of our selection and are there any other anime that remind you of Harry Potter? Let us know in the comment section below!