También puedes leer este artículo en:Español
When she graduates from middle school and enrols into high school, Homura Chika vowed to change her interests from volleyball to music. Joining her in the wind instruments club is Kamijou Haruta, her childhood friend whom happened to be in the same high school as her.
Things doesn't go smoothly as planned however, as the club does not meet the minimum requirement of members and faced the threat of closing down. Not only that, a mysterious event occurs during their first year and the members must band together in order to seek the truth.
HaruChika is a mystery anime with music and romance as a sub-genre. For viewers who enjoy a slice of life anime imbued with mystery, this may just be the anime for you! To get a clearer picture of the anime, we will be listing down 6 animes like HaruChika.
Similar Anime to HaruChika
1. Hibike! Euphonium

Episodes: 13
Aired: Apr 2015 - Jul 2015
Kumiko Oumae has a jaded past with music. After failing to meet the qualifiers in the middle school regional band competition, she swore to never touch her euphonium ever again. Unfortunately for her, the situation and her friends made her join the high school band yet again. Once again, Kumiko must strive for the high school competition and make amends with fellow middle school band member, Reina Kousaka.
Hibike was very well received due to its balanced portrayal on the genres of Music, School Life and Slice of Life. If any one of you were ever in the high school band club, you definitely will be able to empathize with the hardship of playing the instrument as a team and struggling to make it into the competition.
Hibike does just that for you by painting a realistic look of a band club member and fulfilling the dreams and aspirations of those that did not made it. It shares the same simplicity of daily lives in a music club as HaruChika, although Hibike places more emphasis on woodwind instruments and also less on the mystery
---
2. K-on!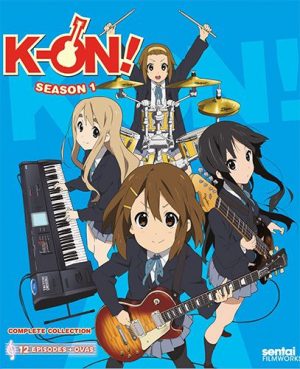 Episodes: 13
Aired: Apr 2009 - Jun 2009
Hirasawa Yui is a girl just about to enter high school. Carefree and somewhat of an airhead, she is unsure of which club to join in high school when she chances upon an advertisement for the Light Music Club. Inspired, she quickly took a liking to the idea, and proceeds to meet with the other club members - Ritsu, Mio and Tsumugi. This easy to watch anime shows the fun that occurs within the Light Music Club!
Simple and fun to watch, K-on has a good collection of music, some being very catchy. K-on has a stronger focus on music than HaruChika, but not so much on the mystery. Both share the same developments of a club lacking in members, and then slowly building it up from nothing. K-on was, and perhaps still one of the top high school slice of life anime.
---
3. Hyouka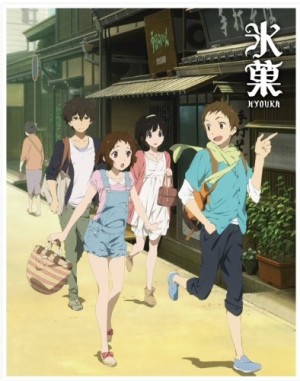 Episodes: 22
Aired: Apr 2012 - Sep 2012
Minimalist and intelligent Houtarou Oreki just want to live a life of simplicity. He tries as much to conserve energy and does as little as he possibly can. Most would call him a boring person, but that is the life he chose. Forced to join the Classics Club, he is often pushed around by Eru Chitanda, an inquisitive girl who loves a good mystery. Much of the days that Oreki will face from now on are of mysteries, mysteries and more mysteries.
Hyouka is an anime of short mysteries, such as a missing wallet or the truth to an urban tale. While it may sound mundane and not at all impressive, the anime does a superb job making each of these mysteries as captivating as possible, and the flow of reasoning is easy to grasp. Often occurring during club time, both Hyouka and HaruChika shares the same bits of mystery that occurs at school, with Hyouka purely focused on mystery.
Hyouka Promo
---
Any Animes Like HaruChika ?
4. Sabagebu!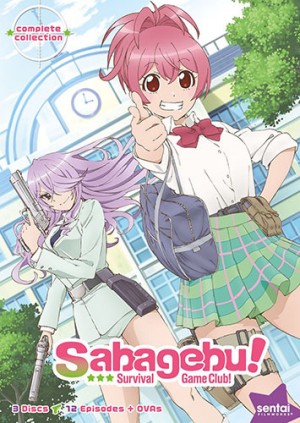 Episodes: 12
Aired: Jul 2014 - Sep 2014
Sonokawa Momoka was forced to join one of the strangest clubs in the school. 'Forced' would be an understatement as she was tied up and dragged away against her will. Known as the Survival Game Club, most of the club activities involve survival battle games. How will Momoka survive her days in the club, let alone enjoy her days in peace?
Sabagebu! and HaruChika shares the same kind of club interaction between members. Even though Momoka was dragged against her will, she eventually grows fond of the club and the people in there. Sabagebu! places more emphasis on humour due to the many random events that occur. If the club setting slice of life part in HaruChika appeals to you, Sabagebu is a definite go-to!
Survival Game Club - SGC! (HD)
---
5. Tari Tari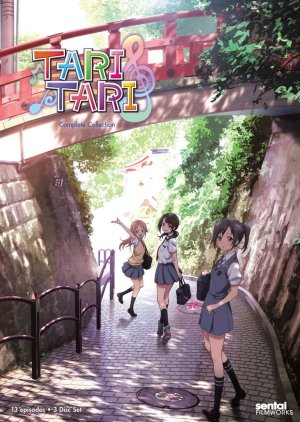 Episodes: 13
Aired: Jul 2012 - Sep 2012
As graduation soon approaches, five friends must soon decide what they want to do in the future. Graduation can be about looking towards the future or saying goodbye to your cherished moments.
As this is the final year for them, music was the answer to their problem, this is how Wakana, Konatsu, Sawa, Taichi and Wien are brought together in a choir club. While they face their own individual problems, they must eventually accept the fact that they are graduating soon.
Tari Tari and HaruChika share the drama element here. Each of the 5 characters have their own share of burdens and troubles with each getting a significant exposure on screen with music remaining as the principal element in the anime with Tari Tari placing more focus into singing. Tari Tari centres more on drama and will definitely make you satisfied if you are yearning for one!
TV ANIME TARI TARI
---
6. Nodame Cantabile

Episodes: 23
Aired: Jan 2007 - Jun 2007
Shinichi Chiaki is pianist with unreasonably high standards; he strives only to be perfect and is highly critical even of himself. Megumi Noda is a free-spirited pianist who seemingly lacks a clear direction in life. Her style of music is messy and is all over the place. When these two individuals from opposite ends meet, they learn to adapt to each other and tweak their existing lifestyle. Eventually, even love blossoms for them in the face of adversities.
Nodame Cantabile centres on the genre of music. Eliminate the subgenres of Mystery and Slice of Life from HaruChika and you will get Nodame Cantabile, a music-romance anime which shares the same themes for passion of musical instruments and fighting just too simply fulfil the aspirations and dreams that one holds. If you are looking for a music-focused anime with romance, this might just be the anime for you!
---
So, have you already started watching HaruChika? Did you enjoy watching it? Do let us know in the comments section your thoughts and comments on the show and whether you have already watched these similar animes. We will see you next time!
---