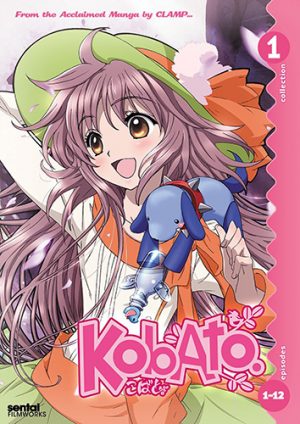 Kobato. is one of those anime that will stick with you for years after you have watched it. With its mixture of comedy and drama and just the right amount of romance, this magical girl anime has become almost atypical of others that fall in this category. It would be difficult not to say that it has become increasingly harder to find an anime that so perfectly combines all these aspects the same way that Kobato. has. This can cause quite the predicament when you're looking for similar anime. So if you have just finished the series or if you have been constantly thinking about it since you finished it years ago, then we have 6 recommendations that just might help satiate your appetite.
Similar Anime to Kobato
1. Houkago no Pleiades (Wish Upon the Pleiades)

Episodes: 12
Aired: April 9, 2015 - June 25, 2015
On the day of a big meteor shower, Subaru, a young space aficionado, goes to the observatory of her school to watch. However, magically and by accident, when she enters the observatory it is a garden with a mysterious boy in it. After a brief interaction with him, she is soon transported back outside of the observatory. From that point on, other magical encounters start occurring and she ends up teaming up with her childhood friend and a group of other magical girls on a search for fragments of a ship belonging to a small blue alien, referred to as their captain.
Houkago no Pleiades is one of those quintessential magical girl anime, complete with magical transformation scenes. The series develops similarly to Kobato. in that the main focus is to collect fragments, that coincidentally also look similar between the two anime. There is also a sense of mystery that underlines Houkago no Pleiades much the same way it does with Kobato.. If you really enjoy the magical girl aspect of Kobato., make sure to check out Houkago no Pleiades.
TV anime "Wish Upon the Pleiades" PV 2
---
2. Mahou Shoujo Madoka Magica (Puella Magi Madoka Magica)

Episodes: 12
Aired: January 7, 2011 - April 22, 2011
Madoka Kaname is your typical ordinary middle school girl until one day she has a strange dream. The next day a new transfer student, Homura Akemi, arrives and warns Madoka that if she tries to change who she is then she will lose everything she finds precious. Later that day, she finds an injured cat-like familiar named Kyuubey who offers her and her friend, Sayaka Miki, to become magical girls. Which leads to her life never being the same again.
Mahou Shoujo Madoka Magica is just as cute as Kobato., but with some more fantastical themes. Madoka is different in that it is more focused on what it means to be a magical girl. However, both Kobato. and Madoka have technically happy endings but are also melancholic, which is one of the strongest similarities between the two anime. If you're looking for something very similar to Kobato., but need a little more magical girl in your anime, then look no further than Mahou Shoujo Madoka Magica
Puella Magi Madoka Magica Trailer
---
3. Fruits Basket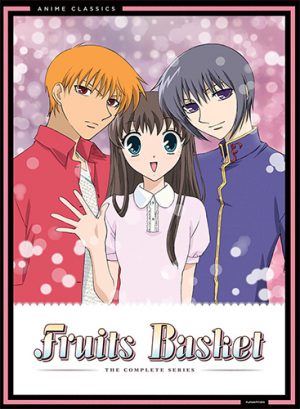 Episodes: 26
Aired: July 5, 2001– December 27, 2001
Tooru Honda is orphaned at 16 years old when her mother suddenly dies in a car accident. She then begins living alone out of a tent in the woods in order to not be a bother for the rest of her family. That is, until she is invited to live in a house with one of her classmates, Yuki Souma , and his cousins Kyou and Shigure. The family has a secret though, if one of them is hugged by the opposite gender then they'll turn into one of the chinese zodiac animals.
Tooru is quite similar to Kobato in many aspects; both are unrealistically upbeat, overly-polite, and a little ditzy. While the two characters may have similar personalities, they both also have a deep desire to help others. This, along with the romance and surprising humor, helps Fruits Basket to have a similar slice of life feel. Add in a mix of magic which then creates a feeling of similarity among the two anime that cannot be denied.
---
Any Anime Like Kobato?
4. Clannad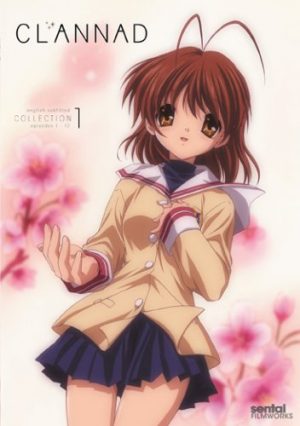 Episodes: 24
Aired: October 5, 2007 - March 28, 2008
One day Tomoya Okazaki, a delinquent who is frustrated with his life, comes across a girl on his way to school. Later, during lunch break, he strikes up a conversation with her. She introduces herself as Nagisa Furukawa and he finds out that she is repeating a year due to being absent for too long the year prior. He soon starts to notice Nagisa more and more often as time goes on and at the same time, he himself begins to change.
Clannad may not be a magical girl anime, and the story revolves around a boy rather than a girl. However, Clannad is a solid slice of life comedy/drama/romance anime. The humor is surprisingly genuine for a series based off a video game, and at times the series is heart wrenching. It is the perfect combination of comedy and drama which makes it so unforgettable and so similar to Kobato.. If you enjoyed the emotional rollercoaster of Kobato., then we highly recommend you check out Clannad.
【Animation】CLANNAD (Trailer)
---
5. Mahoutsukai ni Taisetsu na Koto (Someday's Dreamers)

Episodes: 12
Aired: January 10, 2003 - March 28, 2003
Yume Kikuchi is a young girl born to one of the most prominent mages. She moves to Tokyo to learn how to be a mage under the tutelage of Masami Oyamada. She often has difficulty understanding that only using magic to solve a problem can cause more problems. However, over time she starts to learn more about how to help people.
Mahoutsukai ni Taisetsu is just an all around great anime. Yume feels exactly like Kobato and it's really wonderful to see a character so similar interact in a totally different world. It has very soft narrative similar to Kobato., which helps the characters really stand out without being overpowering. Mahoutsukai ni Taisetsu na Koto maybe harder to find than most other anime but it is well worth it.
---
6. Cardcaptor Sakura

Episodes: 70
Aired: April 7, 1998 - March 21, 2000
Sakura Kinomoto is a young middle school girl who, one day while home alone, goes into her father's library after hearing some strange noises. Whilst there, she finds a strange book glowing. Inside, she finds its full of cards called clow cards. Sakura takes out the first one and reads it which then causes the rest of the cards to vanish in every direction. It is at that point that Keroberos, the guardian of the cards, appears from the book and upon hearing of the cards' disappearance, enlists Sakura's help in retrieving them.
It should be unsurprising that Cardcaptor Sakura is on this list because it resembles Kobato. in so many ways. Both Cardcaptor Sakura and Kobato. are based on manga by Clamp, the queens of fantastic shoujo, and hold many of the same themes, while having extremely fashionable main characters. Cardcaptor Sakura has a younger, more immature main character and focuses a little more on the supernatural. That being said, you cannot deny how lovely and cute the series and characters are. If you enjoyed the characters, art style, or mood of Kobato., then you are sure to enjoy Cardcaptor Sakura.
Cardcaptor Sakura - Official Trailer
---
Conclusion
These are just a few of the countless anime that are similar to Kobato. and all of them are considered classics in their own right. Hopefully you are able to find something new here that can get your heart racing.
Do you agree with our list? Are there any anime that you would recommend that we may have left out? Have you already seen any of these anime? Or did you enjoy any of the anime we recommended? Make sure to let us know in the comments below!
by Drake Aiman