También puedes leer este artículo en:Español
Kuroko no Basket is one of the most popular anime series for the subject of Sports!
If there is any kind of anime out there that has a great sense of what it's really like to be in sports, in this case basketball, it's this anime.
Of course, there are exaggerated scenes and situations that are clearly unrealistic, but nonetheless, very entertaining! If you're looking for an anime like Kuroko no Basket, or a sports anime in general, check out the list below.
Hopefully, this will help you with finding your next favorite anime!
Similar Anime to Kuroko no Basket
1. Haikyuu!!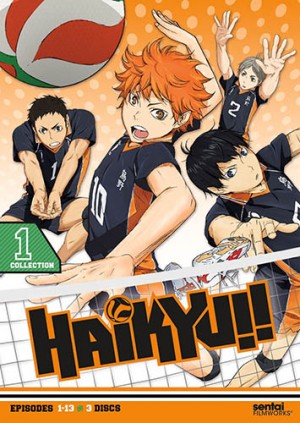 Episodes: 25
Aired: Apr. 6th, 2014 - Sept. 21st, 2014
This anime is about a character who never thought he would have a passion for volleyball.After watching his first televised volleyball match, he is determined to follow in the footsteps of the players he saw.
Although small in height, he forms a volleyball club that has a rough start, but gets members later on to compete in their first tournament, which they fail.
This give them more motivation to be better athletes in order to defeat others and make a name for themselves.
Haikyuu!! Official Trailer

2. FREE!

Episodes: 12
Aired: Jul. 4th, 2013 - Sept. 25th, 2013
This is a very popular anime, especially amongst the ladies.But if you move aside the fan service, it's a really good show.
The story follows a boy who is extremely talented and immersed in swimming. When he participates in a swimming tournament with his club members (close friends) and achieving victory, they went their separate ways. Time passes by and after living their own lives, one of the friends gathers the group again in hopes of picking up where they left off from before.
One of the members strives to surpass another, and thus begins a completely new friendship with others that's stronger than ever.
---
3. Slam Dunk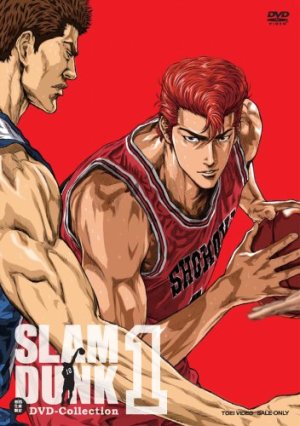 Episodes: 101
Aired: Oct. 16th, 1993 - Mar. 23rd, 1996
This is another great series about basketball, and is very similar.
The story follows a high school freshman who retains a record for of rejections from girls at his school. Because of his appearance, most students separate him from the rest as a troublemaker. He meets a girl who sees something else in him and asks him to play basketball, star-struck and never showing interested, he learns about basketball and the slam dunk while they visited the gym.
This is where he meets the basketball star of the school and country, and joins him to become an amazing player himself.
---
Any Animes Like Kuroko no Basket ?
4. Prince of Tennis

Episodes: 178
Aired: Oct. 10th, 2001 - Mar. 23rd, 2005
This is a very popular anime that had a movie adaptation based off of the series. The anime follows a young tennis genius who won several championships consecutively, but continues to be shadowed by his father, a former pro athlete.
He joins Japan's elite school for tennis in order to find his own style in tennis while striving to surpass his father and challenging himself in the process.
This show is great for anyone looking for a strong presence of determination and skills in an anime.
---
5. Eyeshield 21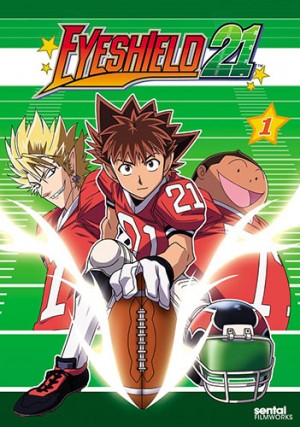 Episodes: 145
Aired: Apr. 6th, 2005 - Mar. 19th, 2008
This anime series is a bit crazy, having a different perspective on the sport it portrays, it's on a different level. In a good way though.
The anime follows Sena, who is always bullied and because of it, becomes very skilled at evading those after him. One day, the captain of the American style football team notices his evasion skills. Sena actually wanted to be the manager for the team, but instead, they exploit his skills and make him the running back instead. Brutal, right?
Acquiring the nickname Eyeshield 21, he must survive the constant terror of being pulverized by other players on the field, all while trying to keep his identity as the star player a secret.
---
6. Yowamushi Pedal

Episodes: 38
Aired: Oct. 8th, 2013 - Jul. 1st, 2014
This is a personal favorite of mine. As a cyclist myself, I can relate to the situations and challenges the characters face in this series.
The story follows a boy who is ultimately an otaku, and wants to join the anime club at his school in order to make friends with other fellow otaku's. Upon his attempt to join, he finds out the club has been disbanded. Feeling defeated, he sets out to find new members to start the club again.
While riding his bike up a very steep road one day, he is noticed by another cyclist who attends his school, and is approached about joining the bicycle club. Reluctant to join, he is convinced to be a part of the club, thus beginning his new life with new friends and challenges.
---
That's it for "6 Anime Like Kuroko no Basket". These selections are great series to watch and I'm sure you'll become a fan of at least one of them.
I do recommend FREE! and Yowamushi Pedal if anyone is trying to decide what to watch. Yowamushi Pedal has its second installment, ongoing, now called Yowamushi Pedal Grande Road. Check it out!
Do you have a favorite sports anime? Which anime selection will you watch next? Let us know in the comments below!
---