También puedes leer este artículo en:Español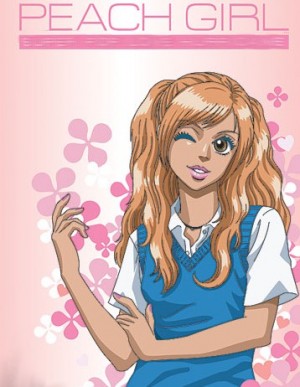 Quintessential to the shoujo genre, the tale of a confused girl in love is more often than not a cookie-cutter storyline. With Momo's love oscillating between two boys, this anime digs deeper into the lives of four high schoolers and their journey through friendship, love and heartbreak.
Presented with an exaggerated reality of high school drama and love, you'll be addicted for sure. If you are unsuccessful in escaping from the claws of the love/hate shoujo anime, here is a line-up of anime similar to Peach Girl.
Hopefully, these 6 shoujo heroines do justice in their hair-pulling dramatic love story that we can't seem to stay away from.
Similar Anime to Peach Girl
Similar Anime to Peach Girl
1. Lovely Complex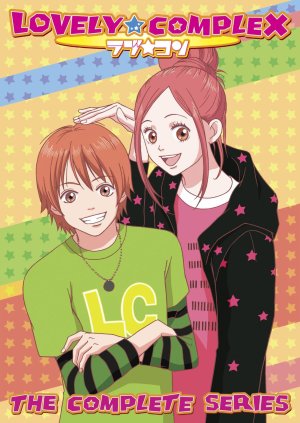 Episodes: 24
Aired: April 2007 - September 2007
Lovely Complex tells the tale of Koizumi Risa, who falls in love with a boy way shorter than her, Ootani Atsushi. Unfortunately paired together as a comedic duo by their peers, Risa struggles to move their relationship out of the friend-zone. Adapted from a famous shoujo manga and trailing its live-action movie, this romantic comedy anime, with a taste of charming Osaka-ben, has captured the hearts of many viewers.
Similarities between Lovely Complex and Peach girl mainly fall on the lead females' insecurities. While Momo is shy about her dark skin, Risa is equally resentful of her tall stature. Both of them try to overcome their flaws and end up stronger characters than before. As cliche as it may seem, it's a story of typical insecure high schooler attempting to find her confidence. It certainly brings back many memories of one's own high school experience.
Lovely Complex is definitely a must watch if you have enjoyed Peach Girl, as it is definitely not lacking in the love department. It is a shoo-in for tugging at your heartstrings as you cheer for Risa to finally get with the right guy!
Lovely complex opening 1
---
2. Skip Beat!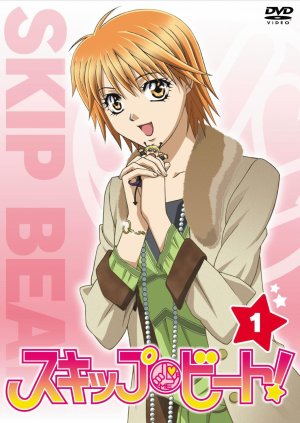 Episodes: 25
Aired: October 2008 - March 2009
Skip Beat! is one of those shoujo anime that continuously increases the lead female's favourability with audiences. Unlike the rest, Mogami Kyouko is not a weepy love-obsessed girl that spirals down into an eternal weepy drama. Although, she begins with getting her heart broken by her childhood friend, Fuwa Shoutaro. Throughout the anime she advances toward the path of vengeance and victory.
Nevertheless, the dose of drama and romance is equally strong in this anime with that of Peach Girl's. With two boys accompanying her journey to stardom, Kyouko's life is full of hurdles. Initially ditched by Shoutaro, Kyouko finds a way to show him who's boss. In that process, she meets a new man, Tsuruga Ren, an annoyingly cold hottie that slowly (No joke: I mean a glacial pace) reveals his feelings for her.
Similarities between Momo and Kyouko mostly lie on their pendulum-esque love/hate relationship between the two men. As Momo faces the countless sabotages by Sae, Kyouko also encounters frustrations which leave audience hopelessly cheering for them.
Skip Beat Anime Trailer SUBTITLED
---
3. Kaichou wa Maid-Sama!

Episodes: 26
Aired: April 2010 - September 2010
Kaicho wa Maid-sama! is a story about Ayuzawa Misaki and Usui Takumi. This anime takes place in Seika High School, once an all-boy school but recently changed to a co-ed school. Due to the fact that the female popularity is a minority, Misaki takes up the job of revamping the school to allow female students to feel safe. Having such a hard exterior, she secretly works at a Maid café. Unfortunately, Takumi finds out and keeps it to himself . Through time, he takes a liking to Misaki.
Originally a manga and now a famous anime in the shoujo genre, Misaki is similar to Momo because they both have loud and strong personalities. They both are independent and totally different from other girls in their high school. Takumi is similar to Okayasu Kairi as they are known for being the popular boys in school. Even though they both are very mischievous, they always have good intentions and in the end, are always there for the main female character.
KAICHOU WA MAID SAMA TRAILER
---
Any Animes Like Peach Girl ?
4. Fruits Basket

Episodes: 26
Aired: July 2001 - December 2001
Inspired by the popular children's game, Fruit Basket is a shoujo franchise that is positively received in the anime world. Although elements of fantasy set this anime apart from the rest, it still draws similar emotions of a comedic and dramatic love-story.
Fruits Basket is a story about Honda Tooru, who unexpectedly lives with two classmates; the cool Souma Yuki, and the abrasive Souma Kyou. In their new lives together, Tooru attempts to get closer to the two boys and discovers their hidden family secret: The boys cannot be hugged by the opposite sex unless they want to puff into their assigned zodiac animals.
The overlapping tropes of Peach Girl and Fruits Basket is the incessant cycle of heartbreak and restoration. This can get a little tiring for one's poor soul, but the two anime are able to juggle the lead character's happiness and sadness.
An additional side note, is the similarity of a sabotaging/ jealous character; Minagawa Motoko and Sae. They both add a little spice and drama to the lead protagonists' love life.
Fruits Basket - Collector's Edition - Available Now on DVD - Anime Trailer
---
5. Ao Haru Ride (Blue Spring Ride)

Episodes: 12
Aired: July 2014 - September 2014
Ao Haru Ride is a story between Futaba Yosioka and Kou Tanaka. Futaba is very pretty and is admired by loads of boys in junior high school. Because of that, many girls are jealous of her and Futaba is ostracised. So once she enters high school, she changes herself to be less ladylike in order to fit in with the other girls.
Just like Momo, they seek for others' approval and are determined to changed themselves for others. Futaba has many friends who were her so-called good friend but soon reveal themselves to be total mean girls. This is just like Sae pretending to be Momo's best friend. After a while, a new student called Kou Tanaka transfers to Futaba's school and Futaba finds out that he was actually her junior high school crush. But now Kou does not have feelings for her anymore.
In the next semester, Kou and Futaba wind up in the same class and both of them become class president and co-class president. Slowly, throughout the anime, Kou eventually recovers his feelings for Futaba.
This anime is a great display of the constant misunderstandings of one's feelings, which is common in shoujo dramas. You're certainly in for a wild ride of emotions (pun intended).
TV Anime "Blue Spring Ride" PV 2nd (Futaba ver.)
---
6. Saiunkoku Monogatari (The Story of Saiunkoku)

Episodes: 39
Aired: April 2006 - February 2007
Saiunkoku Monogatari is set in an ancient mythological land. The story is about a descendent of a noble family Shuurei Hong (Kou) who has fallen to hard times. Shuurei is a strong and loud woman just like Momo. They both work hard to get what they want. Shuurei wants to work for the government with the new emperor, but in that era it is forbidden for a woman to take up that post. The new emperor, Ryuuki Shi is also similar to Kairi as he's known for being very laid back and seemingly uninterested in important matters.
However, they both prove otherwise in the development of the anime. One day, Shuurei is offered to work for the emperor as his consort to teach the emperor in being a better ruler for a period of 6 months. Shuurei accepts. Through the anime, Ryuuki also flaunts over his love for men but despite that, he and Shuurei slowly grow fond of each other.
Loyal to the harem genre, Shuurei has other love interests which contribute to the rollercoaster ride of emotions. However, we can all agree that a shoujo anime is incomplete without a wavering heart heroine. This anime is sure to give reminiscence to Peach Girl's romantic havoc.
Saiunkoku trailer
---
So, there you have it, 6 anime like Peach Girl. As every shoujo series comes to an end, may it be a happy-ending or an unrequited love, the need for drama in a fanatic's life is unending. Hence, those who thrive in and enjoy the emotional turbulence of Peach Girl, I hope this list of similar anime serves to satisfy that need. May the reign of confused lead females prevail.