También puedes leer este artículo en:Español
Although children are sometimes naughty and a bit annoying in some situations, their innocence and their simple way of thinking can incite warm feelings in our hearts. With so many things happening around us and overanalyzing things, a child's transparent outlook in life can relax and slow us down when we need to. Shounen Maid does that along with 6 other anime that we will list here.
Enter the life of Komiya Chihiro who is suddenly left alone when his precious mother died of a heart attack. Thinking of ways to survive by himself, he meets Takatori Madoka, who introduced himself as Chihiro's uncle. Madoka wants Chihiro to live with him as his new family, however, Chihiro outwardly refused the man's offer as he believes that one must work in order to eat. But upon entering Madoka's Mansion, Chihiro was filled with disgust when he learned the unkempt condition of the house. In order to make Chihiro stay in his home, Madoka offered the boy a condition that Chihiro couldn't refuse: be the maid of the Takatori Residence.
Shounen Maid is truly heartwarming and we are sure that you might want another anime that gives off the same vibe of this show. Here, we would like to present you with 6 anime that share some similarities with Shounen Maid!
Similar Anime to Shounen Maid
1. Super Lovers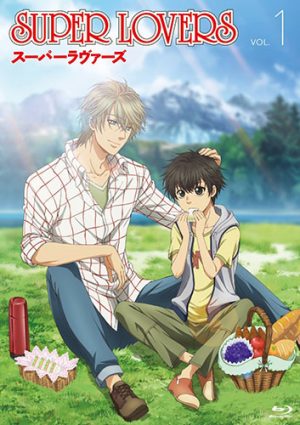 Episodes: 10
Aired: Apr. 2016 - Jun. 2016
Kaido Haru immediately went to Canada upon hearing the news that his mother was on the verge on of death. Arriving there, he learned that he was fooled by his mother and was coerced into taking care of his newly adopted little brother, Ren. Their relationship was a bit rocky at first, but Ren soon warmed up to Haru after some attempts to get closer to the child. Haru promised Ren that once he graduated from high school, he would take Ren to Japan and live with him together with his other step-brothers. Unfortunately, when Haru when back to Japan, a terrible accident happened that caused him to forget the time he spent with Ren in Canada. 5 years in the future, Ren arrives in Japan but Haru is confused about Ren's identity.
Super Lovers and Shounen Maid share a lot of similarities despite the two belonging to different genres. Just like Chihiro, who was left alone and found a new family in Madoka, Ren was abandoned but found a new family in Haruko and the Kaido family. Both boys were distant with their new family at first but they eventually found their place and became more open about themselves. Ren and Chihiro also share some personal qualities like being responsible, trustworthy, intelligent, and able to think and act maturely despite their young age. Madoka and Haru are very much alike too. Both men act like doting parents and are carefree most of the time, though they can still act seriously when there are important matters at hand. The 2nd season of Super Lovers is currently airing this Winter 2017. So why not binge watch the 1st season so you can catch up with the new episodes!
---
2. Barakamon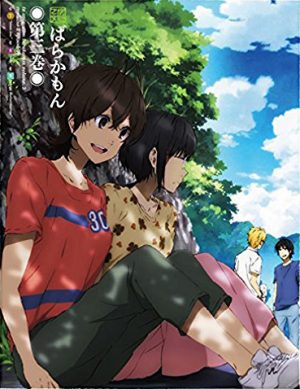 Episodes: 12
Aired: Jul. 2014 - Sept. 2014
At a very young age, Handa Seishuu has become a well-known professional calligrapher. However, during an exhibition, an elderly critic labels his piece as "unoriginal". This made Handa lose his cool and he punched the critic to the ground. As punishment for his wrongdoing, his father sent him to a village in Goto Island to unwind and find his own style in calligraphy. Though it's easier said than done when there are villagers that are constantly breaking his concentration. Will he find his inspiration or will he be forever in a slump?
If you want an anime that is as endearing as Shounen Maid, then Barakamon has your back! Although Handa and Naru are not related like Chihiro and Madoka are, the relationship between them is the same. In Shounen Maid, Chihiro takes care of his uncle most of the time, while in Barakamon, Naru unknowingly looks out for Handa. Naru also inspires great ideas in Handa, much like how Chihiro inspires Madoka. Handa and Naru, over time, form a bond that is truly touching and sincere. Give Barakamon a watch as it will not disappoint you, especially in the comedy department!
---
3. Amaama to Inazuma (Sweetness & Lightning)

Episodes: 12
Aired: Jul. 2016 - Sept. 2016
After the death of his wife, Inuzuka Kouhei is left to take care of their daughter alone. Because of his lack of culinary skills and his busy lifestyle as a teacher, he usually brings home readymade meals for the both of them, which his daughter doesn't enjoy that much. That's where Iida Kotori, a student of Kouhei, comes in! She offers Kouhei to cook and eat with her at the abandoned restaurant that her family owns. After much persuasion from his student and his daughter, he relents and finds the significance of homemade food.
Amaama to Inazuma is indeed filled with sweet moments like in Shounen Maid. Tsumugi lost her mother to an illness, like how Chihiro lost his mother due to a heart attack. But unlike Chihiro, who lost both his mother and father, Tsumugi still has her father to take care of her. Even though they are father and child, they do not seem to know much about each other, as it was always the mother who paved the way for them to communicate. But now that the mother figure is gone, Kouhei and Tsumugi begin to support each other just like Madoka and Chihiro when Chihiro's mother died. Kouhei learns how to be a proper parent, while Tsumugi starts to enjoy her time with her father even more. Amaama to Inazuma simply tells us that food can bring anyone closer together, and Shounen Maid presents that too in certain episodes.
---
Any Anime Like Shounen Maid ?
4. Udon no Kuni no Kiniro Kemari (Poco's Udon World)

Episodes: 12
Aired: Oct. 2016 - Dec. 2016
After the death of his father, Tawara Souta is back in his hometown to visit the Udon shop that his father owned. Upon arriving there, he discovered that the restaurant is closed and out of business. He also discovered a young boy hiding in the restaurant. Souta learns the truth behind the boy and decides to adopt the child and name him Poko. Join Souta and Poko as they have their fun adventure around Kagawa.
Udon no Kuni no Kiniro Kemari is another anime that will melt and warm your cold mornings this season. Just like what Madoka did, Tawara Souta took the initiative to take care of Poko and formed an irreplaceable bond with the child. Both anime are very pleasant and focuses more on how the two main protagonists form a parent-child relationship. They also tackle regrets in life like how Madoka regrets not being there with his sister during her times of need, while Souta regrets that he left his father because of his own selfishness. Luckily, the presence of Poko and Chihiro somehow eases their regrets and gives them hope for the upcoming future. Udon no Kuni no Kiniro Kemari is indeed worth a watch, so give it a try now!
---
5. Usagi Drop (Bunny Drop)

Episodes: 11
Aired: Jul. 2011 - Sept. 2011
When his grandfather passed away, 30-year-old Kawachi Daikichi decides to go pay a visit and pay his respects. He meets the 6-year-old Rin, who is the illegitimate child of his grandfather from an unknown mother. Many of his relatives deemed Rin as an embarrassment and therefore an outcast. Frustrated by the attitudes of the people around him, Daikichi took Rin in his home without any knowledge about how to take care of a child.
Usagi Drop is a well-known slice of life anime about parenthood. Kawachi Daikichi is also new to parenting, similar to Madoka. To learn more about Chihiro, Madoka would mostly ask for help from Keiichirou or Chihiro's close friends. Same with Madoka's tactic, Daikichi would ask for some advice from Yukari or his co-workers that are knowledgeable about child care. Rin and Chihiro are also similar in many ways. Both are independent and mature. They can be left unattended and can do basic household chores. Rin and Chihiro are also amazing cooks. They find joy in cooking for other people, especially for Daikichi and Madoka. As we said earlier, Usagi Drop is popular and there is a reason why it is. If you want to find out why, then you better watch the anime now!
---
6. Aishiteruze Baby

Episodes: 26
Aired: Apr. 2004 - Oct. 2004
Katakura Kippei is a handsome young man who likes to break different girls' hearts. This all changes in the blink of an eye when he finds out that he has to take care of his 5-year-old cousin who was abandoned in his house. Although he is not ready to take any responsibility for the child, he still makes the little girl his number one priority. Along the way, he learns the importance of parenthood and finds love in an unexpected way.
Aishiteruze Baby is an anime that is filled with adorableness thanks to the ever so cute Yuzuru. Probably the most prominent similarity between Aishiteruze Baby and Shounen Maid is that Kippei and Yuzuru became fond of each other like how Madoka and Chihiro came to be. Similar to Shounen Maid, Kippei had to let Yuzuru adjust to her new surroundings. He takes the time for Yuzuru to open up to him while also finding out ways to better take care of her and to make her comfortable in his home. With Yuzuru around, Kippei changes for the better and even finds where his true happiness lies. Watch Yuzuru and Kippei grow and develop together as they overcome each obstacle that comes their way. It's an old anime but Aishiteruze Baby never fails to charm its viewers.
---
Final Thoughts
Shounen Maid is a funny anime about family and friendships. It's an endearing show that needs to be noticed more as it's truly a hidden gem. With Aishiteruze Baby ending our list, we now conclude this article! Did you watch some of the anime listed here? If not, then give these titles a try. If you have another anime in mind that has similarities with Shounen Maid, then tell us in the comment section below! Remember to stay tuned to Honey's Anime! Bye! Now Signing off~
---