Spring 2014 took us on an emotional rollercoaster with lots of great shows. Now it's time to move on and find new anime to bring us through the hot days of this summer. The upcoming season does not only bring enough shows to explore but also gives us new seasons for old favorites. One example: Teekyuu 5.
As you might have already guessed, this is the fifth season of the Teekyuu series, which tells the story of a hopeless all-girls tennis team. This show combines Slice of Life with lots of comedy and school elements. It is based on a 2012 manga and has gained enough popularity to produce multiple sequels.
To shorten the time until Teekyuu 5 actually starts airing we have compiled a list of six similar anime that you can enjoy in the meantime. What are we waiting for? Enjoy!
Similar Anime to Teekyuu
1. Softenni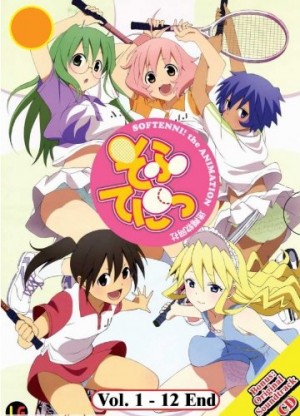 Episodes: 12
Aired: April 2011 - June 2011
Let me start with a show that, at first glance, has the biggest resemblance to Teekyuu: Softenni revolves around an all-girls soft tennis team at a local middle school. Just like Teekyuu, the girls are a little bit quirky and unique. However, Softenni is a show for those of you that are more interested in the girls and their short outfits than the plot of the anime itself.
If you really cannot get enough of Teekyuu's charming girls then you should check Softenni out. The main leads of both shows are fairly similar, especially when it comes to their appeal and cuteness. This show caters especially to its male viewers with lots of fanservice and Ecchi scenes. Softenni is a show that you could finish in just one weekend, so check it out when you have the time.
---
2. Lucky☆Star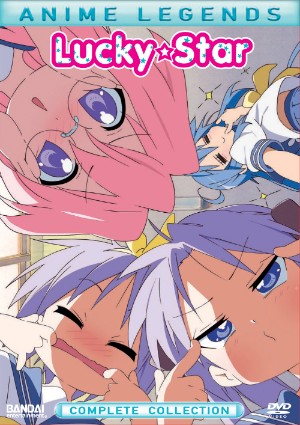 Episodes: 24
Aired: April 2007 - September 2007
Next up is Lucky Star, an anime with lots of girl power. It is a typical feel-good Slice of Life show that will lighten up your mood one episode at a time.
As a Slice of Life anime Lucky Star does not have an outstanding storyline or lots of action, but rather focuses on the interaction between the different characters and their personal development. Like the Teekyuu series its focus lies on the comedy. Lucky Star succeeds in getting laughs out of everyday situations that everyone can relate to. Even though the first episodes might start out a little bit slow, you should definitely stick through until the end. Lucky Star will reward you with lots of jokes, charming characters and an unusual view on current pop culture. Check it out!
---
3. Non Non Biyori

Episodes: 12
Aired: October 2013 - December 2013
Non Non Biyori is a show for those of you that are done with reality and just want to escape to the perfect world of anime to follow elementary school students on their everyday adventures.
This story is set in the countryside, where student Hotaru Ichijou just recently moved in with her parents. The girl finds herself in a completely new environment and has to adapt to her new lifestyle. Like Teekyuu, this show deals with friendship and the developing relationship between the main cast. The biggest resemblance might be the fact that Non Non Biyori is an uplifting Slice of Life anime that does not try to stand out with slapstick humor or lots of special effects. It is a slow and quiet show that will soon capture your heart if you give it a chance.
Non Non Biyori PV
---
Any Animes Like Teekyuu?
4. Plastic Nee-san

Episodes: 12
Aired: May 2011 - July 2012
Did you enjoy Teekyuu but are also a fan of Ecchi shows and darker humor? Then Plastic Nee-san is the show you are looking for.
Plastic Nee-san too, focuses on the daily struggles of a school club, but this time it is not the Tennis club but a Model-making club. If I had to describe this show I would say it is a glorious mess of hilarious situations, inappropriate images and dark humor. I would call it the Teekyuu for the more mature viewer that is not that interested in the storyline of a show but more in the characters themselves as well as in hilarious comedy.
Plastic Nee-san is a show that caught me off-guard and that turned out to be much more interesting than I anticipated. So check it out even if you haven't heard of it before.
---
5. Baby Steps

Episodes: 25
Aired: April 2014 - September 2014
Next up is the most recent show of this list and also the only anime starring a male lead. Baby Steps tells the story of first-year student Maruo Eiichirou who decides to join the Tennis club in order to get more exercise. What the honor student didn't expect was that doing sports seems to be way harder than studying textbooks.
At first glance you might think that this show has not much in common with Teekyuu besides tennis. You might be right in saying that Baby Steps does not focus on the dynamics of a group like Teekyuu does, but it does show the same level of dedication and commitment to one goal. If you enjoy watching characters that do not stop working towards their dream despite all the struggles they encounter, then you will most likely enjoy Baby Steps. Ei-Chan's power could even motivate me to do more sports.
Baby Steps was popular enough to get a second season, so you might want to give it a try.
---
6. K-On!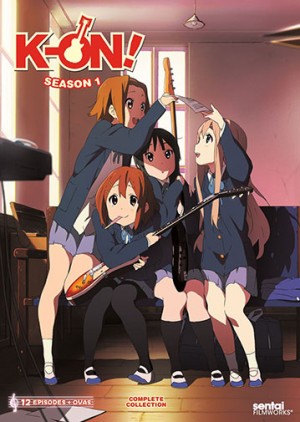 Episodes: 13
Aired: April 2009 - June 2009
Last but not least is one of our favorites and all-time recommendation, K-On!.
This one goes out to those of you that like the dynamics of school clubs, but are more interested in music than in sports. K-On! tells the story of a group of girls creating a school band and giving their best to make music together. As in Teekyuu, the group sometimes looks helpless and things don't always work out the way they should. Still, this anime shows the spirit of committed students and how the girls motivate each other to keep going.
K-On! is an adorable and uplifting show with great character design. This makes it our sixth and final recommendation on our list.
---
This concludes our recommendations for anime similar to Teekyuu 5. I hope I could introduce you to a few new shows that are worth getting into. It goes without saying that you could also watch the first few seasons of Teekyuu while waiting for the new season to start airing. Our list goes out to all of you that cannot get enough of these girls but want to find something new to watch in the meantime.
What do you think of our list; do you agree or disagree? Let us know in the comment section down below! Your input is more than welcome.