Heroes…kids want to be like them when they grow up and adults understand that being a hero means making hard choices. The idea of the cruel reality of being a hero can be seen in 2022's newest anime series Tokyo 24th Ward which has certainly surprised us by being a rather cool sci-fi-themed action series courtesy of studio CloverWorks. Those who have been eagerly awaiting each episode release like us, here at Honey's Anime, know the pain of having to wait…that's why we have a recommendation list of 6 Anime Like Tokyo 24th Ward for you otaku out there. These are six series that we think are perfect for fans of Tokyo 24th Ward who need a new series to binge!
Similar Anime to Tokyo 24-ku / Similar Anime to Tokyo 24th Ward
1. Tokyo Revengers

Episodes: 24
Aired: April 2021- September 2021
In his youth, Takemichi Hanagaki ruled the school with his small little gang of pals. However, as an adult, Takemichi has gone from cool to pretty lame! While waiting for a train, Takemichi is thrown into the path of the train and finds himself teleported back in time to his young "tough guy" days. Quickly, Takemichi learns two things, first, his gang wasn't as tough as he remembers and second, if Takemichi alters the past…his future gets altered as well! Now it is up to the so-called crybaby hero to save his dead ex-girlfriend while in the past and change the future to avoid a gang from causing death and destruction.
Tokyo Revengers is pretty shocking at first. Like Tokyo 24th Ward, Tokyo Revengers seems pretty normal at first but then begins to gain supernatural themes and slowly begins to unravel into an entirely different anime. Both anime are action-packed and drama-filled to keep viewers constantly glued to their monitors to avoid missing a single moment!
Tokyo Revengers Official Trailer
---
2. Vivy: Fluorite Eye's Song

Episodes: 13
Aired: April 2021 – June 2021
In the present, our future is filled with dead bodies, blood, and destruction thanks to powerful AI units that have been made to end humankind. With no other options left, a lone scientist makes one final play to save the future. Long ago in a small theme park that's slowly becoming less populated, Vivy—a songstress AI—ends up meeting another AI from the future. Vivy is told she is the last hope for those facing extinction in the future.
Fans of the Terminator franchise know that AI is a double-edged sword. As cool as advanced AI sounds, it also can be quite frightening if they decide to go against their creators! Vivy: Fluorite Eye's Song examines deadly AI while trying to avoid a possible war with them in a mature-themed series that shocked the anime community. Vivy's journey from starting as a songstress to becoming a warrior was fun and extremely emotional! Similar to Tokyo 24th Ward, Vivy: Fluorite Eye's Song will keep you guessing what happens next and never has a lackluster moment! Just like you find yourself questioning heroism in Tokyo 24th Ward, Vivy: Fluorite Eye's Song shows the title of becoming a hero isn't so simple and clean!
Vivy Fluorite Eye's Song Official Trailer
---
3. 86

Episodes: 11
Aired: April 2021- June 2021
No casualties…that is what the Republic of San Magnolia has been told as they fight the Giadian Empire. Many are ecstatic that no life has been lost despite this ongoing war. Sadly, the population is being lied to and people are indeed dying in this war. The so-called 86 faction is made up of a bunch of young men and women forced to fight and die hidden behind a lie. Those of the 86 must try to survive to end this war and one day, return home free of the shackles of a lie-filled battle.
86 has made us cry, smile, and shout constantly from the first episode to the currently ongoing second season. We fell in love with 86–as we did with Tokyo 24th Ward–thanks to the powerful narrative and stunning animation that we try to recommend 86 as much as humanly possible! If you feel like Tokyo 24th Ward needs just a bit more mature themes—but love the story and concepts—then you're going to fall head over heels for 86 just like we did here at Honey's Anime!
86 Official Trailer
---
Any Anime Like Tokyo 24th Ward / Any Anime Like Tokyo 24-ku?
4. Psycho-Pass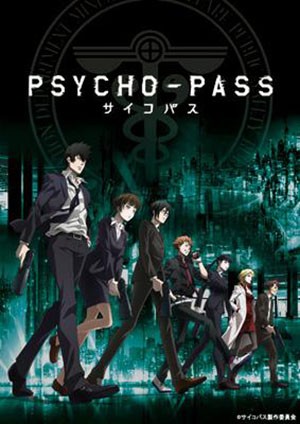 Episodes: 22
Aired: October 2012 – March 2013
As the world rose in murder, crime, and criminal intentions, Japan found a means to finally end crime quickly and efficiently: Using the Sibyl System. With a special law enforcement team, people can have their mental states—known as their crime coefficient—judged and see if they are fine or will eventually become future criminals! Follow a new inspector and her team of enforcers—those with high coefficient but are kept on a tight leash—as they prevent a criminal from rising who may show the Sibyl System isn't as foolproof as it seems.
Hands down one of the best mystery/sci-fi anime of the last decade is Psycho-Pass and we know we don't need to defend that statement. Psycho-Pass has spawned quite a large franchise with a manga series—that acts as a prequel—several seasons and several movies! While more detective-themed than Tokyo 24th Ward, Psycho-Pass still shares similarities with complex characters that show the flaws found in humans. If you need a longer series to binge, then Psycho-Pass is perfect for you!
Psycho-Pass Official Trailer
---
5. Takt Op. Destiny

Episodes: 12
Aired: October 2021 – December 2021
A strange black meteorite slammed into the Earth from the stars above and brought with them a strange alien race called the D2s. These entities began to devastate countries like the United States and seemed to get more aggressive when they heard music being played. In an attempt to halt their invasion, a ban on music was created. In the year 2047, D2s still run rampant but are fought by those called Musicarts and Conductors. Takt Asahina once was a normal pianist but is turned into a conductor and must battle against the D2s. Takt wants to, one day, return to enjoying music but knows in order to return to normality, he must help stop the D2s!
Takt Op. Destiny was slept on by a lot of otaku out there and that was a shame. Despite some slight issues here and there with pacing, Takt Op. Destiny is an exciting supernatural action series with some beautiful animation—by studios Madhouse and MAPPA—and an intriguing musical theme. Takt Op tries to match the originality found in Tokyo 24th Ward with a shocking amount of character depth and some truly surprised-filled moments that will leave you stunned! Just like Tokyo 24th Ward, Takt Op. Destiny is a wonderful anime that deserves a watch for those who passed it by!
Takt Op. Destiny Official Trailer
---
6. Kiznaiver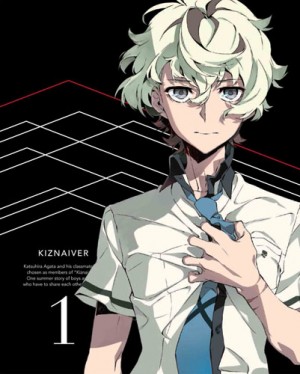 Episodes: 12
Aired: April 2016 – June 2016
Devoid of feeling pain, Katsuhira Agata is considered a rather odd teenager among those who know him. While this helps Agata against bullies who torment him for his oddness, it pains his friend, Chidori Takashiro, as she remembers when Agata was normal long ago. Agata and Chidori find their lives becoming even stranger when they meet several others who are linked together via the Kizuna System. When one of them feels pain, the entire group feels it and they learn this is meant to be an experiment of sorts. If these teens want to go back to normal they will need to dive head-on into this bizarre experiment becoming Kiznaivers in the process.
Crafted by the epic animation studio Trigger, Kiznaiver is an incredible anime that is weird, unique, and all too incredible! Both Kiznaiver and Tokyo 24th Ward explore the complex nature of facing your true self despite your fears to do so. Kiznaiver might be the last recommendation on our list but let us leave you with this. You're doing yourself a disservice if you don't check out this incredible Trigger series!
Kiznaiver - Official Trailer (English subtitled)
---
Final Thoughts
Imagine if we had powers seen in the anime above or Tokyo 24th Ward? Wouldn't that be amazing and just a bit scary in equal measure! What anime have you watched from our list above or plan to? Be sure to also tell us which series you loved or if we missed any anime worth mentioning on our list! For even more anime lists keep stuck to our amazing super-powered hive here at Honey's Anime!
---