También puedes leer este artículo en:Español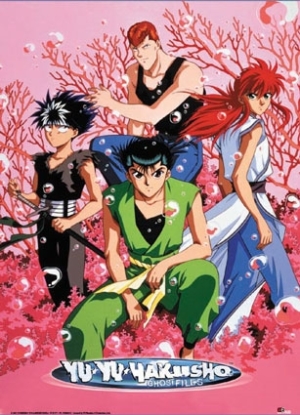 I must say, I loved everything in Yu Yu Hakusho. The story first of all, because let's be honest, you don't often see the main character dying in the first minutes of the show. I loved the characters because of their complexity and the way you can experience them growing up. I can personally say that I grew up with this series. And I really respect Yoshihiro Togashi for creating such great story!
So, if you're the same as me and loved this anime very much, you probably want to watch another series like this one, right ? Here is a list of anime you should love; with a lot of action, martial arts, fantasy and comedy!
Similar Anime to Yu Yu Hakusho
1. Hunter X Hunter (2011)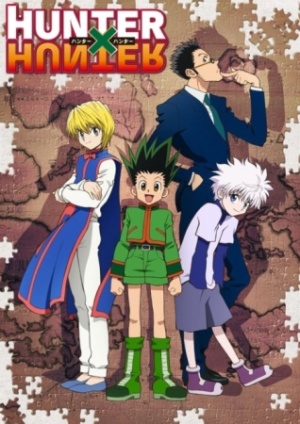 Episodes: 148
Aired: Oct 2011 – Sept 2014
Obviously, Hunter x Hunter is my first choice. The manga was also written by Togashi so the atmosphere is pretty much the same, with four main characters joining forces and fighting their enemies.
Gon Freecss is a 12 year-old boy who has only one ambition: becoming a Hunter, as his father was. Hunters are the elite as adventurers and can apply for a lot of important jobs and enter everywhere they want if they are sufficiently strong.
However, the exam for becoming a Hunter, organized every year, is difficult and it's not unusual that participants are injured or killed during it. Aiming to enter it anyway and to become a Hunter to reunite with his father, Gon will meet a lot of different people who will become comrades , rather than enemies.
*NEVER SEEN BEFORE* Hunter x Hunter 2011 English Trailer
---
2. Shaman King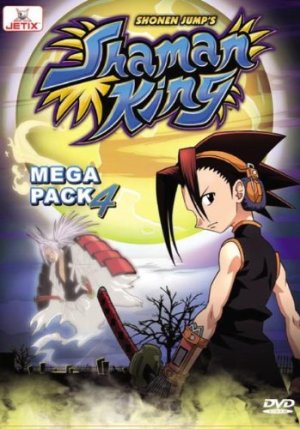 Episodes: 64
Aired: Jul 2001 – Sept 2002
The story begins with Manta Oyamada, a really ordinary middle-school student. His ordinary life comes to an end when he meets Yoh Asakura, a quite lazy young man who has the particularity to be a shaman. As a shaman, he has the ability to talk and unify with ghosts in order to use their powers. Yoh's ambition is to become the Shaman King, the most powerful shaman and to own the Great Spirit.
Trained very harshly by his fiancée, Anna Kyoyama, Yoh will meet many other shamans with the same ambition as he has and all of them will enter the Shaman Fight. However, this tournament is not so easy and simple and they will have to fight a lot of enemies in order to reach their goals.
If you liked Yu Yu Hakusho, I don't see any reasons why you wouldn't like Shaman King. Ghosts and spirits are omnipresent in this series, as well as comedy. And of course, there is a lot of fighting and action as everyone is aiming to become the most powerful shaman!
Shaman King trailer 2
---
3. Inuyasha

Episodes: 167
Aired: Oct 2000 – Sept 2004
The story takes places in Japan, during the Sengoku period, the battle and war period. Humans are coexisting with demons, who have different aspects and various powers. Some of these demons, however, devour humans and attacks villages.
Inuyasha is an hanyo, an half-demon, half-human being. One day, he attacks the village protecting the Shikon pearl and ran away with it. Charged with the protection of the pearl, the priestess Kikyo hunts him down and fights him. Before she dies protecting the pearl, she casts a spell on Inuyasha.
500 years later, the young Kagome fell into the well of the shrine she lives in. Because of her fall, she travels back in time to the Sengoku period. At this time, 50 years have passed since the death of Kikyo, and Kagome's similarity to the priestess is flagrant. Carrying Shikon pearl inside her, Kagome is attacked by demons and accidentally set Inuyasha free from his spell. As the bead is destroyed shortly after and its fragments scattered into the world, Kagome and Inuyasha will have to unite their forces to retrieve the pearl as a whole.
If you haven't seen it yet, I really recommend it. As in Yu Yu Hakusho, you will see a lot of demons or spirits, and the story is pretty interesting. Kagome and Inuyasha's relationship is funny and their mission has a lot of action. I think you will retrieve Yu Yu Hakusho's atmosphere with this one, so don't hesitate!
Inuyasha - Trailer Official (Fan made)
---
Any Animes Like Inu Yasha ?
4. Nurarihyon no mago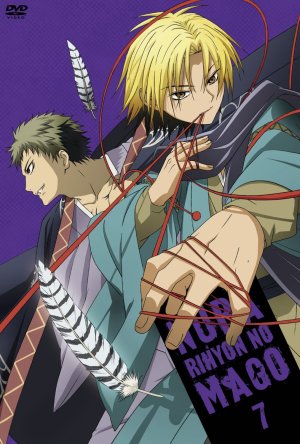 Episodes: 26
Aired: Jul 2010 – Dec 2010
Rikuo Nura is a middle-school student and apparently pretty ordinary. Yet, it's not really the case because his grandfather is actually a Yokai, which makes Rikuo one quarter Yokai as well. Because of his blood, he can transform in to a Yokai at night while living an ordinary life during the day.
Rikuo lives in a large residence, surrounded by all kinds of Yokai, and used to play with them since he was born. His grandfather, Nurarihyon, is master of the Nura clan and wants him to take his succession, but Rikuo just wants to live a normal life with humans. On the contrary, Rikuo's demonic alter ego wants to create his own group of Yokai and successor to Nurarihyon.
Because of some circumstances, Rikuo will have to deal with his demonic alter ego, accept it and, above all, will have to take responsibility as Nurarihyon's grandson.
In this anime, you deal with a lot of demons of all kinds. Just because of the setting, it should be the one which is more similar to Yu Yu Hakusho. In both anime, the main character has an alter ego and has to deal with it by all means. The story is really interesting and like Yusuke, you can see Rikuo growing up and changing his way of thinking.
Nurarihyon no Mago - Trailer
---
5. Saiyuki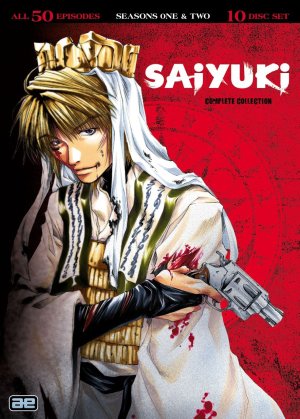 Episodes: 50
Aired: Apr 2000 – Mar 2001
The story takes place in the Togenkyo, which is a world similar to ours but not really the same. In this world, humans and demons are living together in peace. One day, mysterious negative waves overrun the Togenkyo and because of that, the demons become violent and begin to attack and kill humans.
The magic at the origin of the waves actually aims to revive the Ox-Demon-King, Gyumaoh. In order to prevent his revival, Goddess Kanzeon decide to send four men on a mission to stop the ones using that malefic magic. The monk, Genjo Sanzo, has to obey the Goddess order and reunite the three other men to stop the resurrection of Gyumaoh. During their trip, they will have to fight against a lot of enemies and confront themselves with the tragedies of their own past.
Based on the Asian legend, the Story of the Monkey King, this series follows four anti-heroes with pretty tragic pasts and particularities. As in Yu Yu Hakusho, you have a group of four main characters on a mission, fighting enemies along the road. The mysterious aspects of all characters are cleverly mixed with the fighting scenes and you have a great dose of mythology, like in Yu Yu Hakusho.
Saiyuki Trailer
---
6. Jyuushin Enbu (Hero Tales)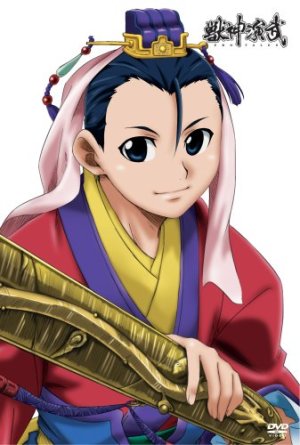 Episodes: 26
Aired: Oct 2007 – Mar 2008
Taitou lives in a small village with his sister Laila and his father Souei. Father and son are disciples of the great master in combat, called master Sonnei. In order to be officially considered an adult, Taitou receives by master Sonnei a legendary sword, called Kenkaranpu.
But at this time, a man of the empire named Shimei attacks the village and steal the sword from Taitou. As they fight, Taitou discovers that he is really special. Indeed, he is Hagun, one of the seven legendary heroes according to the Tale of the North Star.
In order to retrieve the sword from Shimei, who is also one of the legendary heroes, Taitou will travel the world, followed by his sister. During their trip, they will meet five other heroes who will unite forces with Taitou in order to defeat Shimei.
Despite its lack of monsters and demons, you can see the similarity with Yu Yu Hakusho in the story and Taitou's aim. The plot is based on a mythological legend and every character have a specific role to play. As in Yu Yu Hakusho, you can enjoy plenty of fights and mystical powers.
Hero Tales trailer
---
All of these anime have a story with a large dose of fights and martial arts mixed with a lot of superpowers and fantasy. If you loved Yu Yu Hakusho, the series above have to be on your "must to see" list ! They may be not exactly the same as Yu Yu Hakusho but I hope you will find something you like in this list.
---