También puedes leer este artículo en:Español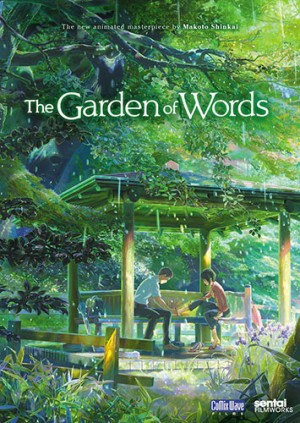 Here's a question for all of you out there. Have you ever fallen in love—or at least were you under the illusion that you were in love—with someone older than you? That feeling of wanting to get close but knowing that society has taboos against it make for a troubled slew of emotions for those who go through it. The Garden of Words by legendary director Makoto Shinkai explores this feeling of falling in love with a person so out of your league or so hard to reach, but still struggling to have them notice you despite all odds going against you. If you have ever wanted a similar movie to The Garden of Words—which we don't blame you for—then today you're in luck.
Here at Honey's Anime HQ, we too wondered what anime movies were similar to Makoto Shinkai's legendary piece. After some careful consideration, we accomplished this task and wanted to share our findings with all of you readers out there on the net. Stories of love that is one sided or love that reaches beyond time and space, if you are ready for emotional love stories that will make your heart swoon and your eyes cry tears you didn't think you had, then you're going to love this list. Let us look at 6 Anime Movies Like The Garden of Words.
Similar Anime to The Garden of Words
1. Byousoku 5 Centimeter (5 Centimeters Per Second)

Episodes: 3 (22 min per episode)
Aired: Mar, 2007
Young friends Takaki Toono and Akari Shinohara have always been close and time only made their friendship grow closer. After a while, both Akari and Takaki fell in love with one another but fate wished to challenge their new relationship. Due to her family's new job, Akari had to leave Takaki and the two found their love spread across quite a distance. Can their love outshine the space in between them? The hardest relationship to make work is long distance which both Takaki and Akari are soon to find out…
Byousoku 5 Centimeter—which is another Makoto Shinkai film—was an obvious choice for our list of 6 Anime Movies Like The Garden of Words. The love story within Byousoku 5 Centimeter is both beautiful but so realistic. Our two main characters—which are the main focus initially but then it switches to other stories—try to endure the pains of distance but like most find this to be quite difficult. Equally, the other stories that appear in Byousoku 5 Centimeter deal with love stories of equal heartache but shows that love doesn't always work the way we wish it too. Nevertheless, Byousoku 5 Centimeter is an amazing film and if you found any love for The Garden of Words then we know you'll enjoy Byousoku 5 Centimeter.
---
2. Hotarubi no Mori e

Episodes: 45 mins
Aired: Sept, 2011
Just like any young sic year old girl, Hotaru Takegawa finds stories to be fascinating and worth investigating. Entering a strange forest while she visits her uncle, Hotaru gets lost. Hotaru then ends up meeting a strange masked spirit named Gin who leads her out of the forest. However, Hotaru continues to travel back to forest to meet Gin every time she visits her uncle's home. Time begins to tick for both Gin and Hotaru and despite Gin's fear of being touched by an outsider, the two fall in love with one another. Can these two make love form between a human and a spirit or will their love forever be impossible?
The beauty of anime is that it can create love stories that are so fictional in concept but still are truly beautiful. Hotarubi no Mori e makes you almost forget that the love between Gin and Hotaru is nigh impossible just like the love found between the characters of The Garden of Words. Nevertheless though, inside of your heart you pray that things work out for our two main stars of Hotarubi no Mori e. We won't spoil Hotarubi no Mori e and tell you if things do work out or they don't. If you want to find out you'll need to see this excellent movie for yourself.
Hotarubi no Mori e Trailer
---
3. Kimi no Na wa. (Your Name.)

Episodes: 106
Aired: Aug, 2016
In a village far away from the hustle and bustle exists a girl named Mitsuha Miyamizu who wishes to see the city of Tokyo up close and personal to escape the boredom of the village life. Then within the heart of Tokyo, a young man named Taki Tachibana studies at school during the day and works part-time at night. These two live extremely different lives and can never imagine lives besides the ones they currently go through. However, after a strange incident causes both Taki and Mitsuha to switch bodies at random intervals, their worlds will change dramatically. Though little does either Taki or Mitsuha realize that this body switching has a purpose and will push them closer together in the process.
Kimi no Na wa. doesn't need much introduction seeing as how it is one of the best grossing anime movies ever made. Many of us here at Honey's Anime have seen Kimi no Na wa. multiple times and we know other anime viewers have done the same. Just like Makoto Shinkai's The Garden of Words movie, Kimi no Na wa. takes a relationship that seems impossible—and the situations that befall them as well—and yet somehow makes it seem all too possible. Kimi no Na wa. is number 2 on mal for a reason folks and if you haven't watched it yet, then you need to correct that as soon as possible.
Your Name. – Offiial English Dub Trailer (Official Trailer)
---
Any Anime Like The Garden of Words ?
4. Koe no Katachi (A Silent Voice)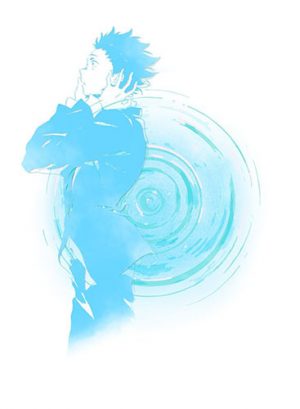 Episodes: 130 min
Aired: Sept, 2016
When Shouya Ishida was a young child, he was both a leader and a bully. After a slew of incidents between Shouya and a deaf transfer student named Shouko Nishimiya, the class began to ostracize Shouya making him distant and depressed. Now as a teenager in his third year of high school, Shouya constantly finds himself unable to get along with people. However, Shouya's life changes once more when Shouko reappears in his life. Can Shouya make amends to Shouko and will something form between these two?
Bullies aren't new to the world. Even in our days of school here at Honey's Anime, we dealt with our fair share of bullies but made it through stronger and smarter. The beauty of Koe no Katachi is that we see a bully in the form of Shouya realize his wrongdoings and try to make them right with the girl he hurt emotionally as a child. Koe no Katachi also has a female protagonist that is deaf which is extremely rare for anime in general. Koe no Katachi tugs at your heartstrings and doesn't stop until the movie complete. However, you won't mind having that feeling as Koe no Katachi is an excellent movie showing love always allows forgiveness and can be born from hardship just like The Garden of Words.
Koe no Katachi Official Trailer
---
5. Hal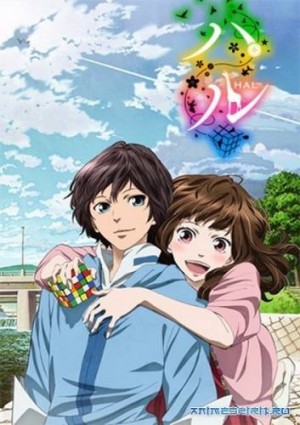 Episodes: 60 min
Aired: Jun, 2013
After a horrible plane crash leaves a young woman by the name of Kurumi mourning over the loss of her lover Hal, she is given an android clone of Hal. Unable to deal with a clone, Kurumi tries to close off her life to deal with the loss of the real Hal. However, the android of Hal wishes to get closer to Kurumi and slowly but surely tries to get into her heart. Can Hal mend Kurumi's heart? Find out in this heartwarming and bittersweet story known simple as Hal.
Sci-fi romance stories aren't rare in the anime film world but for our list of 6 Anime Movies Like The Garden of Words, we chose one of our favorites named Hal. As we begin to learn the pain Kurumi went through with her now dead lover we found ourselves hoping she would recover by accepting the robotic Hal into her life. However, Hal has a surprising twist in it that many don't see coming and we surely didn't ourselves despite the mass amount of anime we've seen. Hal is a rather short movie at only an hour long but the impact it has will last many hours after the credits roll. That's why we can't recommend Hal enough if you need a short but powerful romance movie.
HAL- Official Trailer
---
6. Kokoro ga Sakebitagatterunda. (The Anthem of the Heart)

Episodes: 119 min
Aired: Sept, 2015
Sometimes a person can get too wrapped up in the world of fairy tales and perfect love stories. This thought process can sometimes cause people to lose focus on reality and their action can cause more harm than good. This unfortunately befell Jun Naruse when she ended up destroying her family by outing her father's affair. Struck with horrible guilt, Jun ends up summoning a fairy who seals her mouth to never allow Jun to destroy others' happiness and ruin their perfect endings. Even in high school, Jun is unable to use her voice but when she meets Takumi, Natsuki and Daiki and hears Takumi's lovely voice, Jun begins to hope the seal will be removed. Can Jun speak her soul via her heart and remove the seal?
Our final anime movie for our list of 6 Anime Movies Like The Garden of Words is Kokoro ga Sakebitagatterunda. From the famous studio A1 Pictures, Kokoro ga Sakebitagatterunda presents a love story full of hope, despair and longing all too similar to The Garden of Words. Besides beautiful animation and a truly unique spin on romance, Kokoro ga Sakebitagatterunda stands as a prime example of taking an outrageous theme—in this case a fairy muting a voice—but somehow making it beautiful. Watching Jun deal with her curse makes you stand by her side as she tries her best to convey her feelings with actions and not just simple words. Kokoro ga Sakebitagatterunda is a truly stunning anime movie and one that you need to check out if you love romance and drama akin to The Garden of Words.
The Anthem of the Heart- Beautiful World- Trailer 4 (Official Trailer)
---
Final Thoughts
The Garden of Words is one of those rare movies that lets you see a love story not often presented in the world of anime. Similarly, a lot of the movies listed above echo that concept. These aren't your average or run of the mill love stories but instead present unique takes on the struggle and joy that is love. Have you seen any of the movies mentioned above on our 6 Anime Movies Like The Garden of Words list? Tell us which were your favorite in the comments down below. Remember to keep returning to our hive here at Honey's Anime for even more recommendation lists just like this one!
---