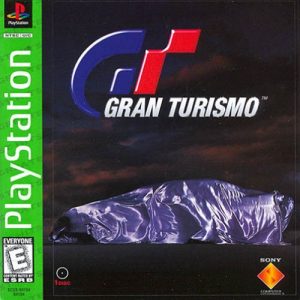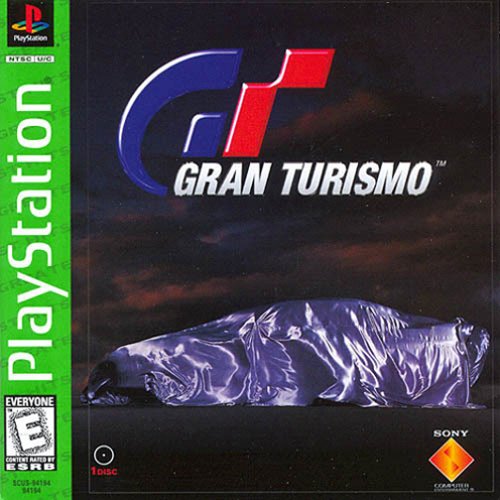 Back in 1997 Sony Interactive Entertainment released a very interesting gaming title. Meant to be an arcade like racing game Gran Turismo released and was extremely well received thanks to great visuals—for the PlayStation one mind you—and loads of real cars to choose from. Over the next few decades, Sony would continue released new Gran Turismo titles for each of their respectful consoles and the once arcade-like racing game was now becoming more and more realistic to fight against other popular racing game titles. With Gran Turismo Sport—the newest title to release in the series—releasing soon, we here at Honey's Anime have decided on playing other racing titles that remind us heavily of Gran Turismo.
After many racing hours—maybe a bit too many—we realized maybe you folks out there on the net would love to know what games are just as good as Gran Turismo. Well folks, that's what our 6 Games Like Gran Turismo list is going to help with. Listed below are 6 games we feel capture the same heart of Sony's wonderful racing simulator and we know that you're going to love these games too if you're heavy into the racing scene. Now then folks start your engines as we're going to start this 6 Games Like Gran Turismo list right now. Get ready to burn some rubber alongside us as you race into this games like Gran Turismo list.
Similar Games to Gran Turismo
1. Project CARS

System/Platform: PC, PS4, Xbox One
Publisher: Slightly Mad Studios
Developer: Slightly Mad Studios
Release Date: May 6, 2015
From developer Slightly Mad Studios comes Project CARS. Aimed at delivering a more open racing game, Project CARS has tons of courses and cars for the player to run wild with. Tracks can range from small circuits to large scale point to point scenarios giving players plenty to enjoy. Gamers can also enjoy the fact that each track has real world weather and lighting effects which can change dramatically while playing. Project CARS aims to change the racing genre up with some new ideas that will make it stand above the rest.
Let us begin our 6 Games Like Gran Turismo list with a strong base in the form of Project CARS. Project CARS is what we consider a very unique racing game. Not only are the tracks dynamic—the weather and light cycles change depending on the length—but the amount you can do on a single track is pretty cool. With over 100 courses to choose from and 70+ cars, Project CARS is a truly huge racing title that stands against the better known franchises out there. We here at Honey's Anime would highly recommend trying our Project CARS if you want a racing title that has a little more freedom in its play in comparison to other racing games out there.
Project cars- Launch Trailer (Official Trailer)
---
2. Driveclub

System/Platform: PS4
Publisher: Sony Computer Entertainment
Developer: Evolution Studios
Release Date: Oct 7, 2014
Driveclub gives players of the racing genre a new way to enjoy racing. Players can team with friends and others online and race in large scale events online. Each win makes your "Club" rank up and gives you even more fame and the means of unlocking other cars and ways to customize your car. If you want to focus on single player, Driveclub offers up several modes such as tour mode and singular events. Tour mode acts as the campaign allowing racers to use set cars in various locals to beat other AI opponents. Driveclub gives you the feel of being on a team and to show that your team is better than the rest of the world.
Sony Computer Entertainment may be known for their Gran Turismo titles in the racing genre but Driveclub—also from them—is pretty awesome. This racing simulator gives players a more competitive means of play thanks to the huge emphasis on the Club idea. It's very cool to see your friends and other companions win racers which boosts your team's rep on the online scene. With tons of tracks, weather effects and a huge amount of detail in the cars and tracks, Driveclub is a wicked racing game. Driveclub might not be Gran Turismo but don't let that stop you from checking this awesome game out.
DRIVECLUB-E3 Trailer (PS4) | E3 2013 (Official Trailer)
---
3. F1 2016

System/Platform: PS4, Xbox One, PC, macOS, iOS, Android
Publisher: Codemasters
Developer: Codemasters Birmingham
Release Date: Aug 19, 2016
F1 2016 allows players to step into the formula one scene in a realistic and all too fun racing simulator. Each car in F1 2016 can be finely tuned to give players the feel of maintaining their own machines before heading on the tack. With a large track list and tons of teams to choose from, F1 2016 will make you feel as if you're the newest entry on some of your favorite formula one teams. Codemasters Birmingham listened to fans with their last entry and new what they needed to work on to get F1 2016 just right. With such a huge series of improvements F1 2016 is one of the best formula one racers out there in the gaming world.
Formula one racers are pretty cool. These low to the ground machines are dangerous in the real world but their speed is unmatched by most cars. That's why we dig F1 2016 as it gives you the means of safety driving one of these awesome machines. Those who have loved the realism found in the Gran Turismo series will find F1 2016 a real treat. Plus with F1 2017—which we may have a review out for here on Honey's Anime—right around the corner you'll want to see why this series has garnered so much fame from the formula one racers out there in the real world.
F1 2016- Launch Trailer (Official Trailer)
---
Any Games Like Gran Turismo ?
4. Midnight Club 3: Dub Edition

System/Platform: PS2, Xbox, PSP
Publisher: Rockstar Games
Developer: Rockstar San Diego
Release Date: Apr 11, 2005
You're new to the racing scene and head to a man named Oscar. Apparently this guy is a high end mechanic in San Diego. Once you arrive Oscar runs you through what's about to happen. You're about to enter the world of street racing and you need to build your street rep. Take choice of one of several cars and earn more by racing against some of the best racers out there on the streets. Once you become known in San Diego you may find yourself heading out into other cities around the nation. Now then get prepared, your night of racing is about to start.
The Midnight Club series has always been Rockstar's aim at showing how a racing game should be done. Midnight Club 3: Dub Edition aims to deliver once more the feel of racing on the streets of real world locations as an upcoming street racer. Players will love the large amount of cars to choose from and the very realistic tracks that mirror the real cities you're in. Rockstar San Diego clearly put a lot of love into Midnight Club 3: Dub Edition and we know you'll love it if you're a fan of the Gran Turismo series. Want to feel what it's like to be a street racer without possibly breaking the law—because street racing isn't see as a legal sport mind you—then you'll want to pick up Midnight Club 3: Dub Edition.
---
5. Grid 2

System/Platform: PC, PS3, Xbox 360, OS X
Publisher: Codemasters, Feral Interactive
Developer: Codemasters
Release Date: May 28, 2013
Codemasters Grid series comes back to the racing scene in Grid 2. Once more, racing fans can enjoy racing in powerful race cars in real world locations such as Paris and Hong Kong to name a few of the few dozen race tracks. With developer Codemasters' "TrueFeel" gameplay, each player can get a truly immersive experience behind the wheel of their favorite cars. Play in the new World Series Racing mode and take control of a new racer who must prove their worth. Grid 2 is larger and more impressive than ever before so rev those engines and get ready to burn some rubber.
Grid was—and still is— a racing series we've loved since its release back in 2008. Now with this new entry in the growing racing library from Codemasters, Grid 2 is an all too impressive title. While other racing titles tend to lean towards the overly realistic world of cars, Grid 2 stays in the middle as both realistic and arcade like, similar to Gran Turismo. The new tracks and cars look impressive and feel even more impressive. If you've never got the chance to play Grid 1 then we highly recommend checking out Grid 2 to see what all the fuss is about.
GRID 2 Launch Trailer (Official Trailer)
---
6. Forza Motorsport 6

System/Platform: Xbox One
Publisher: Microsoft Studios
Developer: Turn 10 Studios
Release Date: Sept 15, 2015
Get ready Forza fans, Forza Motorsport 6—shortened to Forza 6 by most— returns with more cars and even more impressive graphics. Now players can enjoy an even more robust racing experience than ever before. With new weather effects such as rain and night time elements, players will feel the dangers of driving with limited mobility or in slick environments. Also new to the series is a story mode which gives players the means of racing the now 450 car roster in various situations and modes of play. Forza 6 aims to deliver the best racing game experience ever with even better photo realistic cars and tons of new ways to play. Hop into your favorite machines and feel the power of your engines in Forza 6.
Now we end our 6 Games Like Gran Turismo with a title series that always fought against Sony's racing franchise. The Forza series has always tried to one up the Gran Turismo series and it's caused a long time rivalry between owners of the Sony systems and those who own the Xbox line. Forza 6 continues that rivalry with some of the most impressive racing gameplay elements we've ever seen in any racing title. The various cars and tracks all look and feel realistic in comparison to their real life counterparts and the new gameplay modes as well as elements give Forza 6 a large amount of possible gaming time. While we are neutral in the war between Forza and Gran Turismo we will say that Forza 6 is a title you should definitely play to see where your allegiance lies.
Forza Motorsport 6: Launch Trailer (Official Trailer)
---
Final Thoughts
For many of us becoming a famous race car driver or being able to drive at 200 mph isn't exactly that easy to do. Luckily games like Gran Turismo and the other titles above are here to allow us to feel what it's like to jump into a powerful machine. We can burn rubber and race others all within a safe parameter and still get immersed as we take control of our driving avatars on screen. Now then our last lap has approached in terms of our 6 Games Like Gran Turismo list. Please comment down below to tell us what are some of your favorite racing games and be sure to return to Honey's Anime for more fuel for your gaming and anime needs.
---