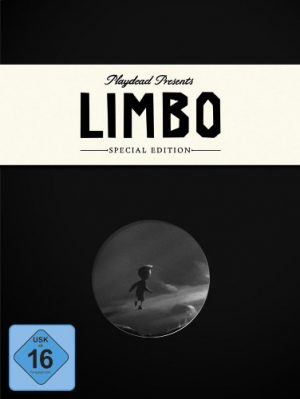 INTRODUCTION / OPENING PARAGRAPH
Limbo wowed gamers everywhere when it was released back in 2010. The ability to make a truly immersive title all while using muted color tones and no dialogue was an impressive feat by developers Playdead. Limbo isn't the first title to do something so outlandish in design but nonetheless it became famous more than some other titles. Then like the moment you figure out how to solve a difficult puzzle in Limbo we had an epiphany. That's right folks, for your reading enjoyment and pleasure, we bring you 6 games like Limbo.
For our list to get underway we had to examine the elements that make Limbo such a unique title. Besides the removal of most color in the game, the puzzles and the narrative really steal the show. The narrative nature of Limbo is seeing the story unfold before you with no text and basically having to make theories based on what you witness in the game. The puzzles themselves are also very simple but require the player to really think how to execute a solution to a puzzle to make it work. Our end result bough us to world inhabited by giants and stories that aren't what they seem but in the end we're confident in this list we have created. Now then to begin this list of games like Limbo, you must continue reading.
Similar Games to Limbo
1. Little Nightmares

System/Platform: PS4, Xbox One, PC
Publisher: Bandai Namco Entertainment
Developer: Tarsier Studios
Release Date: Apr 28, 2017
Waking up in a strange place, a little yellow rain coat wearing girl walks around. This place seems like a prison, odd containers and large shaped objects lie all around. The little girl moves on, searching for a way out. Her stomach growls and she feels weak but she continues on. Suddenly, a door opens in one room, the little girl hides under a bed. A large giant monster like creature looks around, and all the little girl can do is wait to escape.
If you go online and look up Little Nightmares, you can find various tidbits of information such as the main girl's name. However, we here at Honey's Anime say this, go into Little Nightmares knowing as little as possible. As you control the little yellow coat wearing girl, you will have to solve puzzles and avoid detection by the various large beasts that roam the area you're in. Similar to Limbo, Little Nightmares only leaves clues to figure out where the little girl is and why she's there. Little Nightmares is probably one of the best games we've played in a while and you'll thoroughly enjoy it.
Little Nightmares- Deep Below the Waves Trailer | PS4, XB1, PC (Official Trailer)
---
2. Braid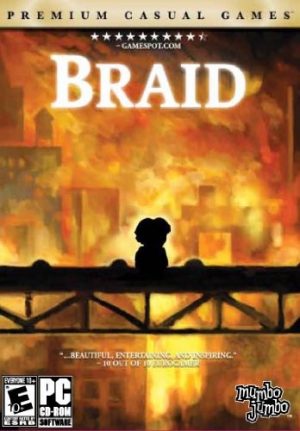 System/Platform: PS3, Xbox 360, PC
Publisher: Microsoft Studios, Number None
Developer: Number None
Release Date: Aug 6, 2008
A princess has been taken and Tim is on the job. Tim knows he isn't perfect; he made a mistake we all do. However, Tim wants to prove he's not going to fail and goes off to rescue the princess from her captor. Why does Tim feel the need to save the princess? What mistake did Tim make that seems to haunt him? Enter Tim's world in Braid to learn that not everything is how it looks.
Every so often we here at Honey's Anime get to play a game and then become utterly enamored with it. Braid by developer Number None is such a game that boasts a really cool art style alongside some interesting puzzle solving mechanics. As Tim and the player advance in the plot, they gain new abilities that include slowing down time and even reversing it. When players solve more complicated puzzles and gain new bits of lore they begin to see that Braid isn't just a Super Mario like game but more akin to Limbo's obscene and hidden story. Braid is truly one of those games you will want to play and we will say we highly recommend giving it a shot.
---
3. Lost in Shadow

System/Platform: Wii
Publisher: Hudson Soft, Konami, Mindscape
Developer: Hudson Soft
Release Date: July 22, 2010
When one day a young boy finds his shadow has been removed from his body, his now removed shadow must find some way to reach his original body. If the shadow wants to reach the boy's body, it must climb the tower where the mysterious man took the boy. However, the shadow not only must solve puzzles to reach the top of the tower, it must also avoid the light as it will be its demise. Luckily the shadow has one ally in the form of a sylph which can alter light and help touch the world the shadow cannot. Dangers lurk in so many forms in Lost in Shadow.
The Nintendo Wii has had a fair share of games during its lifespan. While some of the titles that have graced the system haven't been what we would consider blessings, Lost in Shadow, luckily, was a blessing. Players control a young boy's shadow and platform on a semi 2D plane avoiding dangers like enemies and the sun. While the story isn't that hard to understand in Lost in Shadow, like Limbo players will feel an interesting sensation in seeing a 2D platformer being handled in a unique way. Lost in Shadow is a fun title and like Limbo it shows you can take risks sometimes with games and make a great title.
Lost in Shadow- Launch Trailer (Official Trailer)
---
Any Games Like Limbo ?
4. Monochroma

System/Platform: PC, Xbox One
Publisher: Nowhere Studios, Merge Games (Retail)
Developer: Nowhere Studios
Release Date: May 28, 2014
It should have been a fun day for two brothers as they went out to fly a kite. While the two are playing, the younger brother hurts himself. The older brother now must keep his sibling safe by carrying him all while a sudden storm begins. However, the brothers face an issue in the form of a world changing event and now must deal with it together. In this alternative world, dangers won't be as simple as a bad storm…
Monochroma plays in many ways like Limbo albeit with a bit more difficulty thrown in. Players have to guide the brothers, more so the older brother, trying to solve puzzles that take reflex and well time out thoughts. Similar to Limbo, the story isn't explained in a simple manner and will be up to using environmental clues and sights to piece together a narrative. Beautifully rich environments, tough but interesting puzzles and a cool story make Monochroma a must play for those who love Limbo. Seriously though, some of these puzzles are tough just a fair warning.
Monochroma- Gameplay Teaser Trailer (Official Trailer)
---
5. The Swapper

System/Platform: PS4, PS3, Xbox One, PS Vita, PC
Publisher: Facepalm Games, Nintendo (JP)
Developer: Facepalm Games, Curve Studios
Release Date: May 30, 2013
What if you could clone yourself to help you accomplish any task you want? That clone is you, doing exactly what you want or need it to do. However, when you don't need that clone anymore, it dies…did you die or did another you die? The Swapper asks that question when players must explore a space station when the passengers have disappeared. Using your cloning technology you must solve puzzles to navigate around the now seemingly deserted station.
The Swapper is such a cool game, we can't say it any easier than that. The concept of making clones and moving them onto platforms or even sacrificing them to open doors seems like a silly thing to worry about, however when you realize that clone is you, your thoughts begin to wonder about many different elements. Facepalm games did an amazing job making The Swapper both fun and creepy with deeply hidden meanings almost exactly like Limbo's story. The Swapper will make you question many things, but you won't question why you bought it and played it.
The Swapper- Launch Trailer | PS4, PS3 & PS Vita (Official Trailer)
---
6. Inside

System/Platform: PS4, Xbox One, PC
Publisher: Playdead
Developer: Playdead
Release Date: Jun 29, 2016
What happens when a young boy's curiosity gets the best of him? When running through the forest a young boy sees odd guards armed and searching for something. Attempting to flee before getting noticed, the boy finds himself near a farm and see oddly human shaped people. Following the odd humans, the boy notices they are being led towards a large city. This boy is about to learn that curiosity indeed is a dangerous thing, but it is oh so compelling.
Our final game like Limbo comes from the same creators of Limbo and is titled Inside. Besides keeping the trend of making games with one word names, Inside plays and acts almost exactly like Limbo. While at first Inside is almost exactly like Limbo, Inside does add different gameplay mechanics later changing the gameplay. What doesn't change is the lack of narration and clear cut story, it's up to the individual playing to piece together the lore as they go. Inside proves to the world that an indie company can create two masterpieces back to back and we had to end our list on a game that was as close to Limbo as possible. If you loved Limbo and wanted a game so close to it without being exactly the same or like a clone, you'll find Inside fits the bill perfectly.
Inside Official Launch Trailer (Official Trailer)
---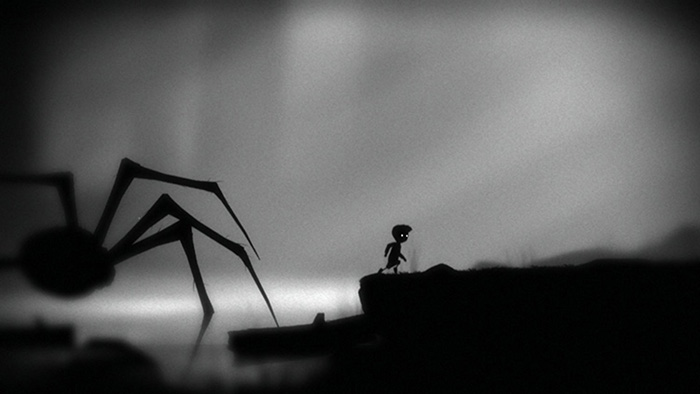 Final Thoughts
Limbo is similar to a great piece of art. While it may seem to be explained easy on the surface, if one examines the depths of the pictures structure and nuance they will see that there is a deeper meaning hiding behind a simple ideal. The games we list above all capture Limbo's beauty for simple but deeper meanings and we're confidant if you're a fan of Limbo you'll truly fall in love with these games. That being said we have reached the end our 6 games like Limbo list, we would love for you to leave a comment down below letting us here at Honey's Anime know how we did. Feel free to also comment some games you think could have been on this list and or your favorite from this list and we shall hopefully see you in another a great article.
---