También puedes leer este artículo en:Español
Warning: there is some content not suitable for all ages in this article. If you are a minor, you can read another of our articles instead 🙂
For otakus who love music, Beck truly was a delight for the eyes (and later for the ears). The story of Yukio Tanaka, a teenager without direction who discovers his vocation as musician, captured the imagination of whoever has dreamt to be a superstar and hit the road! Throughout 34 volumes, an anime and a live action movie, we laughed, we cried, and we got to see how Yukio and the Mongolian Chop Squad pursued their music career. However, Beck is not the first nor the last manga about the bittersweet world of fame. Let's see what other manga like Beck we can find!
Similar Manga to Beck (Mongolian Chop Squad)
1. Bremen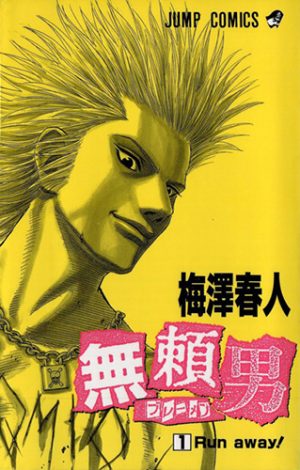 Authors: Haruto Umezawa
Genres: Comedy, Music, Shounen
Volumes: 9
Published: Dec 14, 1999 to Sept 11, 2001
Haruto Umezawa is a mangaka with experience in the shounen manga realm. Among his works, the most successful has been Hareluya II Boy, which became an anime. In this manga like Beck, Bremen, Umezawa tells us the story of Reiji and Kasuga who go to Tokyo to make their dream come true. That is, to become an all star rock band! They will be joined by Ryo and Ran in the middle of their quest. Thus, they become a band known as Bremen, named after the fairytale about four animals who wanted to become musicians. Some real life drama, comedy and romance await our protagonists as well!
Bremen and Beck are both stories about musicians with humble origins who have to work hard to achieve success. This includes to overcome difficulties on their personal lives. They even have a passion for rock! The main difference between these stories is that Beck is about youngsters, while Bremen has more adult like themes. The story also includes a transgender among the main cast!
---
2. Fool on the Rock

Authors: Chihiro Tamaki
Genres: Drama, Music, Seinen
Volumes: 4
Published: Oct 19, 2007 to Jul 18, 2009
Chihiro Tamaki has just a few works under her sleeve. All of them are about coming of age and becoming your true self in the creative or sports world. In Fool in the Rock, old habits die hard, and if something is truly your passion, it will find a way to come back to your life. Or at least that is what music is for Ryo Hoshino. After being kicked out from a band and trying to find himself, Ryo decided to go back to music and make his own band regardless of the difficulties this might bring.
So, what does Fool on the Rock has in common with Beck? Well, nearly everything. Both protagonists are novices at first but awake to life when they do music. The real life struggles to make a successful band are at the core of the stories. The main difference is the lighter mood and the humor we find in Fool on the Rock. The illustrations in the manga are less complex as a result. Another interesting point is that Tamaki based Ryo in the actor Kenichi Matsuyama, who portrayed none other than L in the Death Note live action films.
---
3. Woodstock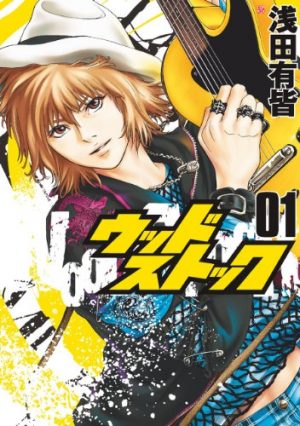 Authors: Yukai Asada
Genres: Music, Slice of life, Seinen
Volumes: 18
Published: Feb 29, 2008 to Aug 21, 2014
Yukai Asada has done a few manga with shounen and slice of life topics. Although small, his portfolio is varied and full of adventure. So, what happens when you love music but you are too shy to work well with human musicians? Nowadays, it is possible to achieve your dreams, although it depends largely on luck and the power of the internet. This is the story of how Naruse Gaku created a virtual band called The Charlies, which becomes suddenly popular thanks to musical lovers online! Will Naruse be able to bring his band to the legendary Woodstock Music Festival as he had always dreamt?
Beck and Woodstock are practically the same story about a passionate musician who starts from the bottom. Even the drawing is similar! The main difference is that Naruse uses the power of modern technology to achieve his goals. It is interesting to see what Yukio might have done if he was young in the 2010's, don't you think so? Also, the drama tone in Woodstock can be a little bit harder than in Beck.
---
Any Manga Like Beck (Mongolian Chop Squad) ?
4. Hallelujah Overdrive!

Authors: Koutarou Takata
Genres: Comedy, Music, Romance, Shounen
Volumes: 15
Published: Jun 12, 2009 to Oct 10, 2015
This is the debut of Koutarou Takata as a mangaka. He also has worked as character designer for the anime Shinken Seminar Koukou Kouza. Ok, so maybe you love music but find Beck and other similar manga particularly dry or depressing. In that case, we recommend you Hallelujah Overdrive! In this story, a guy called Kosame Asakura falls in love with a drummer called Haru Utsugi. Although both are passionate about music, they will have to overcome several obstacles in their school and personal lives.
We get a story mainly driven by music in both Beck and Hallelujah Overdrive! The key difference is that a rather clumsy and funny love takes center stage in the second. The drawing tends to be a bit simpler as well. Also, the characters are a bit more easy going in Hallelujah Overdrive!. So, if you would like a manga about music that also reminds you of your first love, this might be the right recommendation for you.
---
5. Ore to Akuma no Blues

Authors: Akira Hiramoto
Genres: Drama, Historical, Horror, Psychological, Seinen
Volumes: 5
Published: Jan 2005 to present
Akira Hiramoto has some experience in the branch of seinen manga. So far, his most successful work has been Prison School. Anyway, this is the polar opposite of Hallelujah Overdrive! In Ore to Akuma no Blues, we get immersed in an alternative telling of the years of the Great Depression in America. A guy under the name of Robert Johnson wants to leave his work in a plantation and dreams to become a musician, so he strikes a deal with the devil. Now, he is capable of performing the best music at the cost of his soul.
Beck and Ore to Akuma no Blues are manga that transmit musical sensations masterfully without sound. They both are also adult stories that can be pretty dark sometimes. The main difference is the setting and the type of music. We should also highlight that Ore to Akuma no Blues gets interesting points about racism and poverty mixed with horror. Although both stories are graphically good, Ore to Akuma no Blues goes into the next step of realism.
---
6. Nana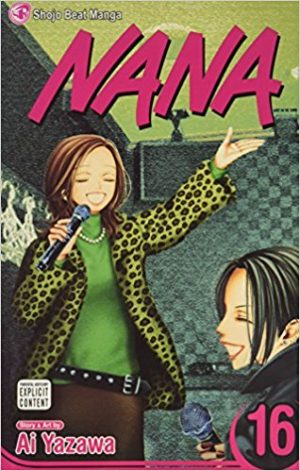 Authors: Ai Yazawa
Genres: Drama, Music, Romance, Shoujo, Slice of Life
Volumes: 21
Published: May 26, 2000 to present
Ai Yazawa has had her fair share of masterpieces in the manga world. Several of them have been adapted to anime, like Paradise Kiss, Gokinjo Monogatari and Nana. The world of Nana takes us to the life of two women with the same name and the same age. While Nana Komatsu is going to Tokyo pursuing her love, Nana Oozaki is pursuing her career as musician. They decide to live together and their previous lives and friends start mixing up. Thus, the two Nanas will suffer hardships and learn how to be adults in the great city.
Nana and Beck were released almost at the same time. Among our recommendations, Nana is the most similar, with the bitter-sweet tone and the hard life of artists before becoming super stars faithfully portrayed. The main difference is that in Beck, the members of the band are all men, while in Nana, the vocalist is a woman. All in all, both stories show us how staying true to yourself and finding originality in your music can be hard, but it pays off.
---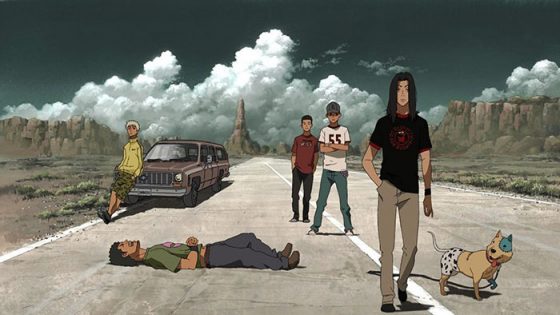 Final words
Music can lift our spirits, accompany us when we are blue or simply express what we sometimes can't. Portraying music in a masterful way in manga is difficult, so it is always nice to find manga like Beck. For all otaku who love the slice of life genre, a manga like Beck that also treats music with justice is highly enjoyable, right? Plus, the spirit of the manga is to not give up and be courageous enough to pursue your passion. As long as you give your best effort and have loyal companions, maybe you can achieve your dreams. Tell us, which other manga like Beck do you like? Don't forget that we are open to all your suggestions and recommendations. See you soon!
---