Families come in all sizes, without an exact definition of their composition. The essence of a family is precious because each member makes you feel a sense of belonging, giving one another a place to call home, warmth, and comfort. In the manga Crossroad, Kajitsu has never known what it's like to live with a proper family; her parents absent and her grandmother recently deceased. Reunited with her step-siblings, Kajitsu finds a way to establish a family unit with Taro, Natsu, and Satsuki. Having this close connection is essential to one's livelihood. Some are lucky, graced with this loving unit right from the start. Others have to go looking for it and when found, hold on to it tightly.
Overall, a family can help you through the best and worst situations, in particular, dealing with romances, confronting crushes and dealing with heartbreak! With that said, if you enjoyed Crossroad, we give you our recommendation of 6 similar manga that will surely get you pumped up! Now, let's get right to it!
Similar Manga to Crossroad
1. Cat Street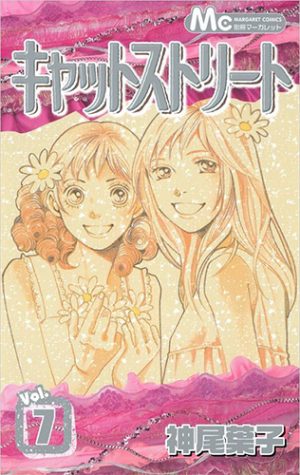 Authors: Kamio, Yoko
Genres: Drama, Romance, Shoujo
Volumes: 8
Published: July 2004- September 2007
In Cat Street, we follow the story of former child actress, Keito Aoyama, a young girl who lost interest in acting after a terrible childhood incident impacted her life. This tragedy influenced her tremendously over the years. Now as a teen, she continually drifts through life without a singular purpose, passing her time full of ennui. However, this routine of hers changes one day when Keito meets a certain set of individuals, placing her in an environment that offers her life a newfound perspective.
Cat Street and Crossroad are two fantastic manga that share a profound message. The characters in both are incredibly expressive and storylines are slow-paced to show readers meaningful and timely progression. Overall, we experience with Keito and Kajitsu an assortment of relationships, shedding light on the coming-of-age process.
---
2. Kiss yori mo Hayaku

Authors: Tanaka, Meca
Genres: Comedy, Drama, Romance, School, Shoujo
Volumes: 12
Published: January 2007 – June 2012
Fumino Kaji and her brother, Teppei, have lived with relatives for quite some time, bouncing around from one home to another after a tragedy killed both of their parents. Growing tired of the constant moving, Fumino decides to drop out of school, working full time to support herself and her brother. Resting on a park bench one day, Fumino's English teacher Kazuma Ojiro approaches her, attempting to convince her to return to her studies. In a joking manner, Fumino states that she would if only he'd marry her to keep Teppei and herself afloat financially. Shockingly, Kazuma agrees to this proposal. So with the three of them under one roof, Fumino and Kazuma must deal with keeping their relationship a secret.
Kiss yori mo Hayaku and Crossroad share a similar premise with the characters involved in a student/teacher relationship. Fumino and Kajitsu are young and naïve girls who often try to pass themselves off as strong and tough. Both girls are caught up in a relationship with a teacher who is very attractive but acts perversely towards them even when he is in such an authoritative role. Chased by other male suitors, Fumino and Kajitsu show that they have a lot left to learn.
---
3. Kare wa Tomodachi

Authors: Yoshioka, Ririko
Genres: Drama, Romance, School, Shoujo
Volumes: 7
Published: October 2007 – January 2010
Kare wa Tomodachi tells the exciting story of Hiyori Fujisaki, a first-year high school student. Exhilarating new experiences are yet to come for her, and she may finally get the chance to confront her longtime crush, Yuuma Mizuno. As it is the time of year for seat changes, she incidentally ends up sitting next to Yuuma's BFF, Karen Sasamoto. After discovering this little detail, Hiyori asks for his help. Karen accepts and eventually what started as a friendship turns out to be unexpectedly more.
What makes a drama-romance even more exciting? A love triangle! And Kare wa Tomodachi and Crossroad both present to readers exciting ones. Hiyori and Kajitsu are two pleasant young ladies who have an attraction toward a well-known, good-looking guy. However, they face the conflict of being chased by another who is more down to earth than their crush. The premise of Kare wa Tomodachi and Crossroad are very similar, as the characters in both manga try to untangle the knots that have them tied at the heart.
---
Any Manga Like Crossroad ?
4. Marmalade Boy

Authors: Kayoru
Genres: Comedy, Drama, Romance, Shoujo
Volumes: 8
Published: May 1992 – October 1995
There's nothing that Miki Koishikawa wants more than to live an average life with an ordinary family. Miki had it all and was content until one day; the unexpected flipped the switch on her normalcy. Her parents decided they wanted to swap spouses! What?! Now, Miki is living in a house with four parents and stepbrother Yuu Matsuura who happens to be super cute. Alas, Miki's drama doesn't end here, as she struggles with school, friends, and longtime crush, Ginta Suou.
Marmalade Boy and Crossroad are alike because they deal with unconventional families, specifically, interesting relationships with step-siblings. Both fun and entertaining manga, Marmalade Boy and Crossroad share all the exciting elements of rom-com, drama, and shoujo. Filled with lots of surprises and twists, the characters in both Marmalade Boy and Crossroad indeed bring the story to life.
---
5. "Kare" First Love

Authors: Miyasaka, Kaho
Genres: Drama, Romance, School, Shoujo, Slice of Life
Volumes: 10
Published: March 2002 – August 2004
Shy and awkward, Karin Karino never paid too much attention to the opposite sex until she met Aoi Kiriya, a popular boy from a neighboring high school. Despite Karin's classmate Yuka Ishikawa's efforts to derail the two from getting together, Karin and Aoi commence a romance. However, Karin learns the unsettling way that love and relationships aren't as smooth as expected, as she becomes the center of Aoi's obsession and Yuka's target for torment.
When reading "Kare" First Love and Crossroad, we feel a different vibe from each, but what both have in common is that the characters are relatable. The characters aren't flat and one-dimensional but have depth, substance, and something to look forward to after overcoming their obstacles. We also get to experience in "Kare" First Love and Crossroad various approaches to take, such as how to handle crushes, family, and other issues. We empathize with what Karin and Kajitsu face and always hope for a happy ending.
---
6. Akuma to Love Song (A Devil and Her Love Song)

Authors: Toumori, Miyoshi
Genres: Drama, Romance, School, Shoujo
Volumes: 13
Published: December 2006 – April 2011
Akuma to Love Song revolves around a peculiar girl named Maria Kawai. Cold, blunt and scary, Maria was expelled from her previous school, St. Katria Girls School and transfers to Touzuka High School, known for their low ratings. Maria's straight, "tell it like it is" attitude quickly gains attention, leading everyone to hate her except for two handsome guys, Shin Meguro and Yuusuke Kanda. Eventually, Shin and Yuusuke get involved with Maria and she must learn how to deal with fitting in, friendships, acceptance, and romance.
Akuma to Love Song and Crossroad are two exciting manga. Both share amusing stories that are humorous, suspenseful, and romantic. Caught in a conflicting love triangle, Maria and Kajitsu discover for the first time what it is like to be the center of attention, as their admirers have their eyes on the prize. Characterized by constant change and progress, there is never a dull moment reading Akuma to Love Song.
---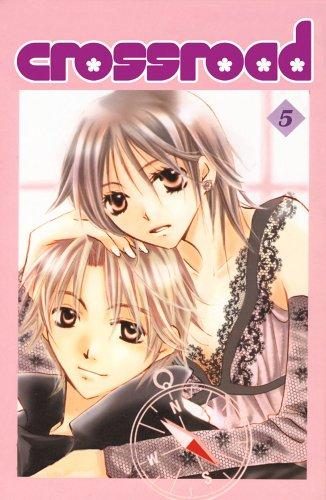 Final Thoughts
We hope you enjoyed our recommendations for 6 manga like Crossroad! No doubt all of the series mentioned draw close similarities to Crossroad and are ones that will not disappoint! Because we know these are only a few of many in existence, let us know if we've missed any! What other manga similar to Crossroad can you suggest to other readers and us? Leave your comments below! See ya!