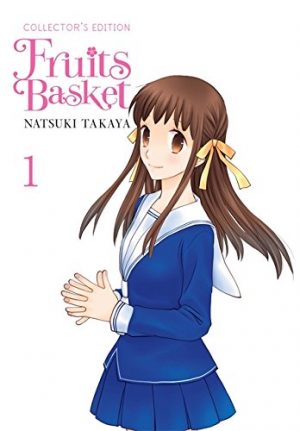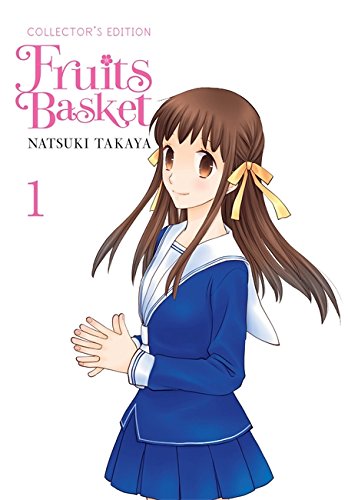 "When life throws you a curveball, hit it out of the park!"
Fruits Basket shares the story of Tooru Honda, an orphan, with a strong will. All of her life, she had to fend for herself and never wanted to be a burden on anyone. After running into the Sohmas, Tooru makes the most of what experience has given her and ultimately makes a tremendous impact on others around her. In addition to her conflict, Tooru gains knowledge of the Sohma family curse, which entails members of the family transforming into animals of the Chinese zodiac, plus the cat, after being touched by the opposite sex. As the series progresses, close relationships grow between Tooru and various members of the Sohma family, changing their views of the curse and their lives.
Essentially, Tooru's outlook on life, despite her varied circumstances, is admirable and is a quality everyone should always strive for. Throughout the good and bad, one must always have a positive outlook on the outcome; making the very best of what life deals us. With that said, we give you 6 manga like Fruits Basket, in the hopes that they'll remind you of yesterday's stories, tomorrow's mysteries, and treating each day as a gift by living in the present.
Similar Manga to Fruits Basket
1. Love So Life

Authors: Kouchi, Kaede
Genres: Comedy, Drama, Romance, Shoujo, Slice of Life
Volumes: 17
Published: April 2008 – July 2015
Love So Life documents the story of Shiharu, a high school student who emanates love and positivity despite the fact that she lives in an orphanage and has to work to earn her keep. Employed at a daycare, Shiharu receives an offer from the uncle of two-year-old twins; a pay raise to be their babysitter. After accepting this role, Shiharu quickly finds herself growing closer to and falling in love with her new family unit.
Love So Life and Fruits Basket's main characters, Shiharu and Tooru are very similar in personality and background. After the passing of their mothers, both girls remain generous, kind, and passionate in spite of being dealt such tragedy. Coming into a new family, Shiharu and Tooru shed new light and energy that didn't exist before.
---
2. Taiyou no Ie (House of the Sun)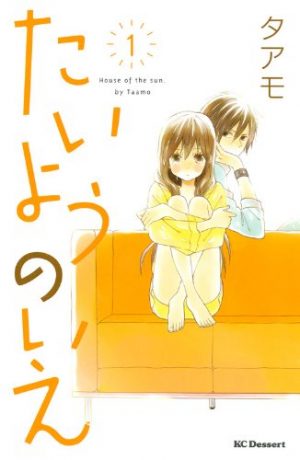 Authors: Taamo
Genres: Romance, Shoujo, Slice of Life
Volumes: 13
Published: April 2010- May 2015
House of the Sun chronicles the life of high school student Mao Motomiya. After her mother abandoned her and her father remarried, Mao continues to feel out of place, like she doesn't have a place where she truly belongs. One night, Mao's childhood friend Hiro Nakamura finds her hiding out alone in a shrine eating cheap konbini food. Disheartened by their heart to heart conversation, Hiro offers Mao to move in with him in the hope of giving her a loving place to belong. Although reluctant, she accepts but is surprised at how naturally she is settling in. Over time, Mao juggles mending her relationship with her father, rebuilding the bond between the Nakamura siblings, and learns to deal with her growing romantic feelings for Hiro.
House of the Sun and Fruits Basket both contain a young high school girl coming into a new household. The stories are similar in theme, reflecting on rebuilding and creating new interpersonal relationships. Additionally, both manga are engaging and heartwarming romantic comedies that are cover to cover great reads.
---
3. Tsubaki-chou Lonely Planet

Authors: Yamamori, Mika
Genres: Romance, Shoujo
Volumes: 9+
Published: May 2015 – Ongoing
Tsubaki-chou Lonely Planet follows a girl named Ohno Fumi. Ohno hasn't been graced by life's fortunes, as her father's gambling debts have taken a toll on the family's finances. This unfortunate circumstance has resulted in Ohno living on her own, relying on her connections to survive. Witty and sharp, Ohno gained employment as a live-in housekeeper for a notable yet hermitlike writer, Akatsuki Kibikino.
Tsubaki-chou Lonely Planet and Fruits Basket are quite similar as Ohno and Tooru are both homeless girls due to a tragedy and eventually wind up as live-in maids at their counterpart's home. The girls strive for independence, never asking for help even though they desperately need it. Although Ohno and Tooru keep a brave face, underneath all that cheer rests a lonely heart. Kibikino and the Sohmas become a relief for their heroines after realizing that they have endured so much pain and remain so optimistic.
---
Any Manga Like Fruits Basket ?
4. Oniichan to Issho (Me & My Brothers)

Authors: Tokeino, Hari
Genres: Comedy, Shoujo
Volumes: 11
Published: March 2003 – March 2009
Sakura lived with her grandmother ever since her parents tragically died in a car accident at the age of three. Over a decade later, after turning fourteen, her grandmother also passes, thus leaving her alone. On her own, Sakura despairs in loneliness until out of the blue, four young men appear, claiming to be her older stepbrothers.
Both Oniichan to Issho and Fruits Basket share a similar premise in that a young girl is shepherd into a new family due to prior misfortune. Sakura and Tooru are introduced to their new family members who all display their zany quirks, personalities, and mysteries. We follow the characters through their daily lives, learning and growing with the new experiences they encounter. Both manga are alike in many ways and equally inspiring.
---
5. Issho ni Neyou yo

Authors: Takao, Shigeru
Genres: Comedy, Romance, Shoujo
Volumes: 6
Published: June 2008 – November 2011
Issho ni Neyou Yo documents the story of Ichiko Usami, a fifteen-year-old runaway girl. One day, with nowhere to go, she loiters around the river and is suddenly approached by a masked boy name Kohaku. Startled, Ichiko faints. Kohaku then takes her to his home where he shares the residence with several others. Ichiko is offered to live here if she agrees to be the maid. With nothing left to lose, she accepts the offer. Ichiko's life becomes more interesting from that moment forth as she rooms with a group of eccentric individuals.
Issho ni Neyou yo and Fruits Basket both give off very similar vibes where a runaway girl, Ichiko and Tooru, winds up living in a home with a bunch of bizarre and unconventional people. There are a lot of comedic elements that ultimately turn into intense dramatic situations involving the characters' past. The characters fundamentally bring the story to life, as their lively and distinct personalities create a thrilling reading experience.
---
6. Full House Kiss

Authors: Yuwa, Shiori
Genres: Comedy, Romance, Shoujo
Volumes: 6
Published: June 2004 – January 2008
Mugi Suzuhara lived an average teenage life until her older sister, Mae, disappeared. Following this event, Mugi's parents died in a suspicious car accident after receiving information on the whereabouts of Mae. On a mission to figure out where her sister is, Mugi attempts to break into Mae's high school, Shoukei Academy, an elite institution, to unearth any evidence. In the process, Mugi has a close encounter with the guard dog and is then saved by the handsome, rich, and influential student, Kazuya Midou. In return for his act of good faith, Kazuya strikes a deal with Mugi, stating that she can pose as a substitute teacher in order to gain information in exchange for being the housekeeper for him and three other notable students.
Full House Kiss and Fruits Basket are similar because the plot involves our heroines, Mugi and Tooru moving into a home with a bunch of guys as their maid. Both stories unfold with the male characters becoming closer to the young girl. Without any immediate family, the girls' condition leaves them with little option but the one presented to them. They are good at their work, and eventually, their environment becomes more to them than just a job. In their cozy atmosphere, Mugi and Tooru learn to make their new surroundings home.
---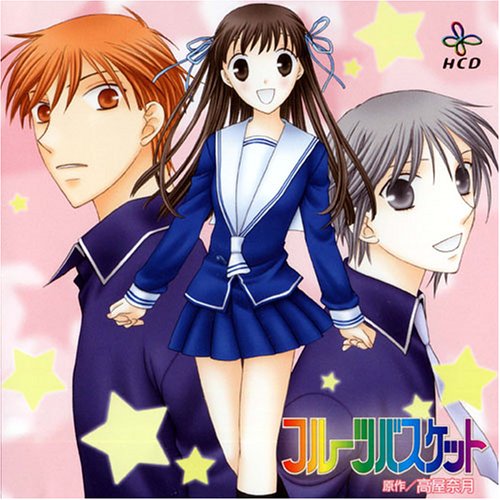 Final Thoughts
We hope you enjoyed our recommendations for 6 manga like Fruits Basket! If you haven't already, make sure to check out all of these great titles. In addition to these, another awesome manga worth mentioning and exploring is Full Moon wo Sagashite (2001-2004), an older series of the bunch, but nevertheless, an exciting read. This title may sound familiar because an anime adaptation was produced for those who may want to enjoy the story play out on screen in addition to reading it.
No doubt all of the series mentioned draw close similarities to Fruits Basket and are ones that will not disappoint! Even though we know these are only a few of many in existence, let us know if we've missed any! What other manga similar to Fruits Basket can you suggest to other readers and us? Leave your comments below! Catch ya later!
---