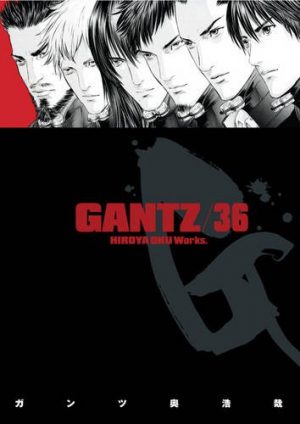 INTRODUCTION
Here we are with Gantz, the popular masterpiece Hiroya Oku gave us. When we say masterpiece, we mean it: from the art style – neat and precise – to the plot, Gantz is that kind of manga you can't take your eyes off of. It revolves around Kei Kurono. Kei is your typical Japanese high school boy; bored with life and cynical to no end. When, due to some very cruel circumstances, he is about to die with his childhood friend – Masaru Katou – by being run over by a train, he can only think about how stupidly he is passing away. And yet, the worst is yet to come...
Waking up in a room with no way out, and only a black ball shouting orders in it, Kei – together with other dead people – begin a deadly game, fighting against aliens or vampires, with the possibility to have his life back as a reward. Gantz is more than meets the eye; it is more than gore and splattering of blood, more than death and violence. It is a mirror reflecting the ugliness of this society, depicted in the cruelest way. In short, this isn't a manga for The weak of heart, as it portrays the human nature with all its faults and unsightliness.
If you joined Kei's battle, and as expected, you are still craving for more, don't worry. Here we give you six other manga that share with Gantz a lot of similarities. Put your creative hunger to sleep by reading one of them!
Similar Manga to Gantz
1. Berserk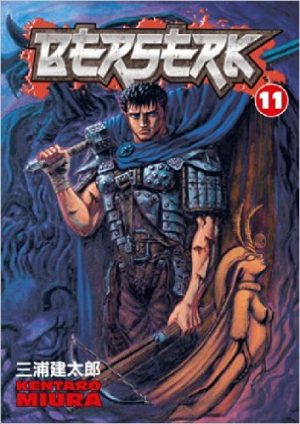 Mangaka: Miura, Kentarou
Genre: Action, Adventure, Fantasy, Horror, Mature, Psychological, Seinen, Supernatural, Tragedy
Volumes: 39
Published: 1989 – ongoing
Berserk revolves around Guts, a former mercenary known as the Black Swordman. Guts had a very turbulent childhood, and when he finally thought to have found someone he could put his trust in, some circumstances made everything fall apart. After the person he believed in stole what was important to Guts, Guts is marked for death; he is condemned to a life pursued by demonic beings. Now Guts seeks revenge... And no one can stop him. He will go against the death, against misfortune, and will never surrender.
Both Gantz and Berserk are seinen manga with interesting plots, packed with adult content, bloody scenes, and violence. While Berserk's setting is a medieval fantasy world and Gatnz's one is a cyberpunk alternate present, we find a lot of similarities. In both Gantz and Berserk we find a lot of amazing fighting scenes and a fair enough amount of sex scenes as well. These two manga have a very detailed art style, and both are hard to put down while you start reading. Both our protagonists fight against the unknown, with a lingering, constant feeling of impending defeat. While reading both of them, you feel like there's no limit to the worst. It's time for you to start reading Berserk... It will be a good substitute for Gantz!
---
2. Kamisama no Iutoori (As God's Will)

Mangaka: Kaneshiro, Muneyuki (Story) Fujimura, Akeji (Art)
Genre: Action, Drama, Horror, Shounen, Supernatural, Tragedy
Volumes: 5
Published: February 2011 – October 2012
Takahata Shun is our typical high school student, a little bored with his life. One seemingly normal morning, he arrives to school and everything seems to be just as boring as usual. Shun doesn't know how badly his life is about to change... In fact, his teacher's head explodes, and he and his classmates are forced to play "Daruma ga Koronda" (a game similar to Red light/Green light). It's not that easy, though. "Daruma ga Koronda" turns into a deadly game, and Shun and the other students are left with no other choice than to keep winning.
Gantz and Kamisama no Iutoori share a lot of similarities. So much so that you could almost consider Kamisama no Iutoori the shounen version of Gantz. Both these manga involve a game where the contestants find themselves trapped somewhere, with no choice aside from continuing to play. We find in both these works characters trying to survive in the darkest scenarios. Of course, Gantz and Kamisama no Iutoori share a huge amount of gore and splatter, as well. Yes, Kamisama no Iutoori is less action-packed than Gantz, but we can assure you will find yourself with bated breath all the same!
---
3. All You Need Is Kill

Mangaka: Obata, Takeshi (Art), Sakurazaka, Hiroshi (Story) Takeuchi, Ryousuke (Story)
Genre: Action, Mature, Mecha, Mystery, Psychological, Romance, Sci-fi, Seinen, Tragedy
Volumes: 2
Published: January 2014 – May 2014
he United Defense Force is a joint organization that was formed to fight against the "Mimics", strange creatures that have invaded the Earth. Wearing special exoskeleton combat suits, the soldiers face ferocious battles hoping to exterminate the Mimics. Keiji Kiriya is our protagonist, and a new recruit who's killed on his first mission. Yet, shockingly enough, he wakes up exactly one day before his unit was sent against the Mimics. He suddenly realizes that he ended up in a time loop triggered by his death... How will he use the new information he will receive time after time, before his death?
Gantz and All You Need Is Kill start from the same premise: death is the beginning of everything. Both these stories progress with our characters gradually getting accustomed to killing, or being killed. At the same time, in both of these manga we find characters that gradually become killing machines, with no fears or doubts. Gantz and All You Need Is Kill share a lot of bloody contents, too, and we find both protagonists flanked by a cute girl who becomes a love interest. We think those who enjoyed Gantz, will definitely enjoy All You Need Is Kill! So jump in this time loop, and have fun.
---
Any Manga Like Gantz ?
4. Liar Game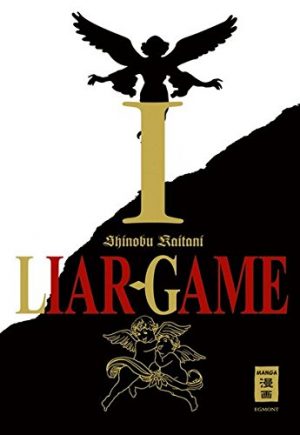 Mangaka: Kaitani, Shinobu
Genre: Drama, Mystery, Seinen, Psychological
Volumes: 19
Published: February 2005 – January 2015
Nao Kanzaki is a very honest girl. That's why, she isn't qualified for the high stakes "Liar Game". For that, a person needs to be ready to deceive, to lie, to betray, because losing means receiving a massive debt. Even though Nao is the least qualified for the Liar Game, she receives a huge amount of money in cash, and a card stating her participation to the game. Right after, she is deprived of that money. As honest as she is, Nao needs a swindler's rescue. Shinichi Akiyama is the man for her, and so Nao begs for help. That's how Nao and Shinichi are thrown into the world of the Liar Game!
Gantz and Liar Game have different premises, it's true, but both of them are seinen manga that really deserve to be read. They both revolve around deadly games, testing the limits of our characters' ability. In both these series we find a bunch of strict rules that need to be followed, otherwise the consequences can be tremendous. What's more, both the main characters try hard to gain other people's trust, in order to become stronger. While it's true that Liar Game is more on the mystery side, it shares with Gantz that lingering feeling that all what is gained can instantly fall apart. It's not a stretch to say that these two manga can be considered as siblings!
---
5. :REverSAL

Mangaka: Karaka, Kemuri
Genre: Action, Horror, Sci-fi
Volumes: 2
Published: May 2011 – April 2013
Ayame is the typical entertainer so dear to the Japanese tradition, and she enjoys her life in Kyoto. One day, while coming back from dancing, she saves a man from a dog. The mysterious man drops a seemingly game console, and Ayame can't resist... She wants to play with it. That's the moment when her life takes a turn for the worse, and while she longed to become a hero of justice, she finds herself swept in another world, where she will have to fight to survive!
Gantz and :REverSAL are both seinen manga, starting from different premises, but leading to the same point: a kill-or-be-killed game, with little warning and monstrous opponents to fight against. Both these manga share dark atmospheres, and gore, even though :REverSAL is a little bit softer than Gantz. Both these stories characters need to complete a mission, to be able to go back to the real world. Basically, while reading :REverSAL, you perceive the same vibes you did with Gantz. So we suggest you to give it a try, and we are sure you won't be disappointed!
---
6. Battle Royale

Mangaka: Taguchi, Masayuki (Art) Takami, Koushun (Story)
Genre: Action, Adult, Horror, Mature, Mystery, Romance, Seinen, Tragedy
Volumes: 15
Published: 2000 – 2005
Battle Royale is a popular manga revolving around a survival game. It depicts the lives of Shuuya Nanahara and his classmates. They are happily going to a graduation trip, not knowing that they are actually about to start "The Program". This a game of life and death broadcast to the world. The moment they arrive on the island, Shuuya and other 42 students find themselves with collars ready to detonate if they don't do as they're told. They will have to kill each other in order to obtain freedom. But Shuuya doesn't want to kill anyone; he just wants to put an end to that madness, and so he needs to come up with a plan to stop hisß bloody journey...
Both Gantz and Battle Royale are very graphic, gore and detailed. They share the same amount of violence, bloody scenes and sex ones. We find in both a group of characters trapped with no way out in a death game, having to follow some important rules. There's a huge amount of realism in both these series, as we find characters deeply described in all of their aspects. What's more, Gantz and Battle Royale's protagonists share a similar personality, and a strong dedication to survival. These two manga are classical survival, horror series. You should totally catch up Battle Royale, as it shares with Gantz the same feeling leaving you with bated breath, and unable to avert your eyes from it.
---
Final Thoughts
Battle Royale puts an end to our bloody list. How did you like it? We tried to research those manga that could give you the same vibes, atmospheres and action as Gantz. It was a hard task, but we did our best. Whether you liked Gantz because dark stories are your piece of cake, or because you like seinen manga with a good amount of gore and sexy ladies, we think this list can tame your hunger! As always, we are open to suggestions and comments, don't forget to share your thoughts below!
---