También puedes leer este artículo en:Español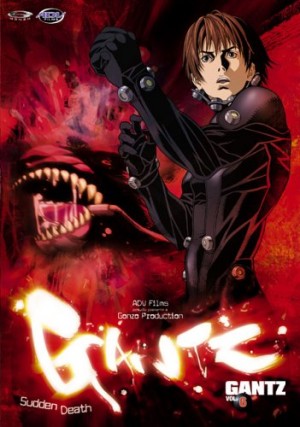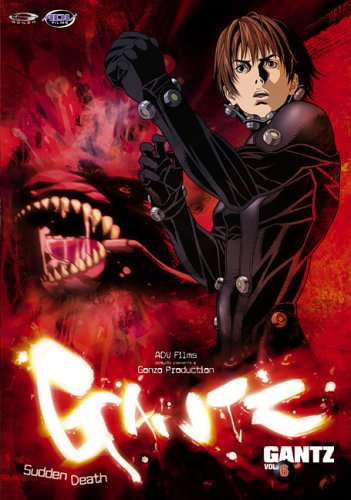 Death, gore and demonic aliens, Gantz is incredibly screwed up. Whilst it pales in comparison to the manga, it still offers a thrilling survival game against ruthless alien creatures, all controlled by a mysterious orb. With dislikeable characters, creepy motivations and insanely strong creatures, Gantz presents all your worst nightmares in one 24 episode package. It's dark and disturbing as it grabs your attention and refuses to let go.
So allow us to do you a favour with this list of 6 anime that capture you in the same way, whether it be through dark survivalist narratives or visuals that horrify you beyond belief. These are psychological in their own right, presenting worlds and characters that show the dark side of humanity. They're people you don't want to meet, worlds you don't want to be in and stories you wouldn't want to take part in. Get ready for some awesome dark shows!
Similar Anime to Gantz
1. Btooom!

Episodes: 12
Aired: October 2012 – December 2012
Silly name aside, Btooom! is a dark survival game series through and through. When a large video game publisher decides to turn their first person shooter into a real life survival game, various top players are "invited" to participate. We follow Ryota Sakamoto as he adapts to this world of survival and attempts to bring his skills from the video game into real life.
Strangely enough, it turns out people who are very good at video games appear to be pricks the majority of the time and it leads into these incredibly dark psychological backstories involving trauma and regret whilst still following this intense story of survival, much like Gantz.
Btooom! Official Trailer
---
2. Bokurano: Ours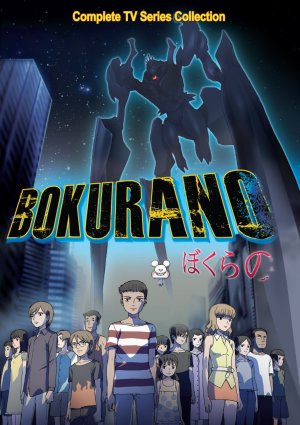 Episodes: 24
Aired: April 2007 – September 2007
Many anime try to put teenagers in the cockpit of a giant mechanical killing machine and expect things to go smoothly. Even if our protagonist is troubled, they eventually find a motivation to stick to a mission and become our hero. What these series ignore is the sheer power and ego that comes with a giant mobile suit. Bokurano is one such series that not only refuses to ignore this immense power, but decides to give it to a variety of incredibly troubled people.
Alongside Gantz, it's a brilliant example of a disturbed hero who fights, not for justice or for humanity, but fights for their own reasons regardless of how screwed up they might be. If there's one lesson you'll learn from Bokurano, it's to never give a giant robot to children. Because they might just decide to kill everyone.
---
3. Shin Megami Tensei: Persona 3 The Movies

Episodes: 3 (movies with one more coming)
Aired: November 2013 – Ongoing
If you're like me, you're a huge fan of the Shin Megami Tensei franchise. With Persona being the frontrunner to the series in terms of popularity, the more recent titles offer a unique blend of social interaction and dungeon crawling. However, when it comes to the anime film adaptations, there's a stronger focus on the psychological side of the series as a whole with even the game's protagonist being a special case in himself.
As the films progress, our chosen few high-schoolers must fight against demons to protect the world from the Dark Hour. However, it quickly turns out that everyone isn't on the same page and conflict arises to complicate things. In this way, it plays very similarly to Gantz as our unwilling students get faced with impossible odds, facing fearsome demons to protect everyone. Even if they have no idea they're being saved.
Persona 3 The Movie No.1: Spring of Rebirth Official Trailer
---
Any Animes Like Gantz ?
4. Kakurenbo: Hide & Seek

Episodes: 1 (Movie)
Aired: September 2004
Shuhei Morita is a genius. You may know him for being the director of Tokyo Ghoul and Tokyo Ghoul Root A, but his most prestigious resume lies in the art of short film. Being an Oscar Nominated Director for his work on the film, Possessions, he has a strong connection to dark, spiritual storylines. This all started with Kakurenbo, a thrilling CGI film following a group of 7 children as they play a game of adrenaline within the strange world of Otokoyo.
Like Gantz, Kakurenbo is a battle against the demonic and the unnatural. These seven kids must escape from terrifying demons all whilst trying to find the other lost children that have played the game before. Whilst it doesn't feature the same sort of gore as the former, it is incredibly tense and the message is surprisingly dark.
Kakurenbo: Hide & Seek Official Trailer
---
5. Deadman Wonderland

Episodes: 13
Aired: April 2011 – July 2011
Whenever I'm asked by someone if I'd recommend Deadman Wonderland, it usually ends with me hesitating, excusing myself and quickly escaping out the back door. It's the sort of series that exists between the realms of "Good" and "Bad", instead heading towards the world of "It's Just Bloody Weird". Originally starting as some sort of Death Race-esque series, it quickly turned into this weird survivalist battle series with superpowers, internet streaming, corruption and a load of other nonsense.
It's these unwilling supernatural fighters within a world of science fiction body horror that draws a connection Gantz. Jargon aside, they both seem to offer the same tense atmosphere but deliver it through different methods. They're both dark stories in their own right and you may find what you're looking for in Deadman Wonderland.
Deadman Wonderland Official Trailer
---
6. Berserk: The Golden Age Arc

Episodes: 3
Aired: February 2012 – February 2013
Berserk is the very definition of dark fantasy. Being an ongoing manga ever since 1989, this film adaptation adapts the core narrative that brought together this story's cult audience. Following Guts, we watch his rise and fall from mercenary to demon slayer. Suffice it to say, Guts is a pretty hard-done-by guy and his fight for survival, particularly in the third film makes for one of the best dark fantasy films of all time.
Whilst Gantz isn't a fantasy series like Berserk, it offers that same "Could this possibly get any worse" progression as our unfortunate characters are dragged through hell. Surviving against demons, other people and even themselves, Berserk offers an incredibly compelling dark action series that you can't help but love. (Now when's the next film, Studio 4C?)
Berserk: The Golden Age Arc III Official Trailer
---
Well would you look at that? Those are 6 anime that you may end up loving if you're a fan of Gantz. Alternatively, you could check out the manga instead, it extends way past where the anime stopped and had some absolutely crazy moments. Anyways, let me know if there's anything you'd add to this list in the comments section below.
---