"My haters are my motivators!"
Bullying can thrive in all types of environments, but only if you let it. At school, work, or in any community, bullying is recognized as one of many disgusting and violent acts in our society. Bullies assert their power by threatening, intimidating, and harassing their target. Targeted individuals have two options: flee or fight, and sometimes the choice is difficult to make, especially when one feels so beaten and broken.
Sana Kurata decides to fight this force with vigorous positivity in the manga Kodomo no Omocha, also known as Kodocha. We read and discover how her warm energy changes attitudes, showing that bullying is never okay. So without further ado, here are 6 Manga Like Kodomo no Omocha! Hope you like!
Similar Manga to Kodomo no Omocha / Similar Manga to Kodocha: Sana's Stage
1. Cat Street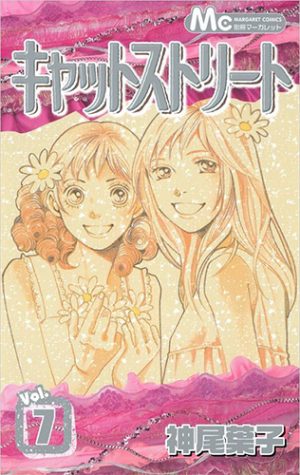 Authors: Kamio, Yoko
Genres: Drama, Romance, Shoujo
Volumes: 8
Published: July 2004 - September 2007
In the manga Cat Street, we follow the story of former child actress, Keito Aoyama, a young girl who lost interest in acting after a terrible childhood incident impacted her life. This tragedy influenced her tremendously over the years. Now as a teen, she continually drifts through life without a singular purpose, passing her time full of ennui. However, this routine of hers changes one day when Keito meets a certain set of individuals, placing her in an environment that offers her life a newfound perspective.
Keito and Sana are two child actresses who must overcome a great and challenging obstacle. Keito, a former child actress, must defeat stagnation, and for Sana, a current star, the issue is bullying. We've all heard the statement that life is filled with the unexpected. Accordingly, throughout the unfortunate circumstances that these girls face, with the help of supportive friends aiding them through their trial, Keito and Sana are able to achieve success and happiness. Both are feel-good, manga, if you enjoy one, you'll most likely enjoy the other!
---
2. Shiawase Kissa 3-choume (Happy Cafe)

Authors: Matsuzuki, Kou
Genres: Comedy, Romance, Shoujo, Slice of Life
Volumes: 15
Published: December 204 – August 2009
Uru Takamura often gets mistaken for a young girl, but in actuality, she is an energetic, cheerful, resilient, and abnormally strong-for-her-size young woman. After her mother remarries, she decides that it is time for her to leave the nest, taking on independence and living on her own. Longing for a greater purpose, perhaps finding romance like her mother, she begins working at Café Bonheur, a famous Pâtisserie, in hopes of running into her special someone. In her journey, Uru starts her first shift working with two peculiar guys, Ichirou Nishikawa and Satsuki Shindou, who at first glance appear like individuals to avoid on a dark street. Nevertheless, these fellas begin to change her, starting her on the path to happiness and romance.
Both manga present a female lead character that has an incredibly bright and optimistic personality, beaming upon everyone she encounters. Displaying a dynamic cast of characters, each one has a unique quality that brings excitement to the story, impacting Uru and Sana's lives in some shape or form. Even though the stories are set in different environments, the SoL element is greatly emphasized in both, as their plots can occur among everyday folk. With that being said, life messages emanate from each story's development and ending, providing readers with the feelings of anticipation and delight.
---
3. Oboreru Knife (Drowning Love)

Authors: Asakura, George
Genres: Drama, Romance, School, Shoujo
Volumes: 17
Published: October 2004- December 2013
"You make me feel like I'm living a teenage dream…"
Drowning Love shares the story of a beautiful sixth grader named Natsume Mochizuki. Natsume has a sense of maturity well beyond her age and is able to handle a blossoming modeling career despite her father's opposition. Natsume is a city girl at heart, but a sudden change moves the family to rural Japan. There, she meets two boys named Kouichiro Hasegawa and Katsutoshi Ootomo, who both profoundly change her perspective on modeling, relationships, and overall living.
Drowning Love and Kodocha both introduce readers to two young ladies, Natsume and Sana, who are talented celebrities in their respective fields, modeling and acting. Demonstrating striking personalities above all others in their class, the gals gain the attention of the token bad boy of their stories, Katsutoshi and Akito. In their relationship, each couple develops and learns a little more about themselves, individually. Additionally, Drowning Love has more adult themes than Kodocha, but nonetheless, offers an engaging story.
---
Any Manga Like Kodocha: Sana's Stage / Any Manga Like Kodomo no Omocha ?
4. Rockin'★Heaven

Authors: Sakai, Mayu
Genres: Drama, Romance, School, Shoujo, Harem
Volumes: 8
Published: December 2005 – July 2008
Rockin'★Heaven follows high school student, Sawa Konishi and her crazy adventures at Heaven's Wing Academy. Previously an all-boys school, Sawa applies thinking that new female applicants would receive a warm welcome. Additionally, Sawa is obsessed with the school's uniform and is looking forward to wearing it! At the start of the year, things take a turn for the worst, as many in her class bully, tease, and ultimately make her life terrible. On one occasion, Sawa gets her shoes thrown into the water and accidently falls in, but unexpectedly gets saved by Ran Matsuyuki, one of many who made her life hell. However, his uncovered kindness sweeps her off her feet, and she finds herself intrigued by him. From this moment forth, how will the rest of the school year play out?
Rockin' Heaven and Kodocha offer readers the message of personal refinement and progress, especially when one is entering their young adult years. Our girls, Sawa and Sana, are victims of bullying, a cruel method for oppressors to assert dominance, and never acceptable in any circumstance. Also at this age, it is easy for some to sway under the influence of the masses. Nevertheless, our girls continually keep their chin up, remaining positive no matter the difficulty. As a result, they are able to see kindness through their tormentors, helping them shed their skins of cruelty and unveiling a gentler image.
---
5. Penguin☆Brothers

Authors: Shiina, Ayumi
Genres: Comedy, Drama, Romance, School, Shoujo
Volumes: 5
Published: December 1999 – November 2001
It's a climb to the top of the popularity chain! Blacks versus Whites versus Greys, every school has their own cliques and Hina Mishima's school is one of them. This clique thing has become commonplace, but Hina is not used to such a hostile environment after being away from her home town for quite some time. Where does Hina belong in all of this? It's difficult to say, but only reading further will you be able to determine where her loyalties lie!
In Penguin☆Brothers and Kodocha, Hina and Sana share similar personalities, as they are both bright-eyed, giddy, and passionate girls, creating a significant effect in their newly placed environment. Shifting the unbalanced norm at school, Hina and Sana are able to turn the other cheek to those who have been unkind, rude, and thoughtless to them initially. Containing warm, lighthearted and dramatic themes, these manga are super enjoyable.
---
6. Mizu no Yakata (The Mansion of Water)

Authors: Obana, Miho
Genres: Drama, Romance, Shoujo, Psychological
Volumes: 1
Published: 1999
Mizu no Yakata is the side story of Kodocha written by Miho Obana. It centers on the story of a boy, Hiroto Suzuhara, whose parents died in a car accident and how he suddenly remembers that he has an older brother, Masato, whose whereabouts are unknown. On a journey to locate his brother, Hiroto by chance finds himself at a mysterious mansion where the spirit of Masato's girlfriend, Mako, haunts them. A story muddled with secrets and riddles, see how this narrative is connected to Kodocha.
Mizu no Yakata is mentioned numerous times in Kodocha, as Sana portrays a character for the film of the same title. Dialogue and scenes from Mizu no Yakata are referred to in Kodocha's story, adding many similar elements and qualities. Those who find Kodocha intriguing will want to check out Mizu just for fun.
---
Final Thoughts
In conclusion, we at Honey's would like to remind our friends everywhere about the nature of bullying and how it is never okay to harass, torment, intimidate, and/or harm anyone in order to lift oneself. Bullies contemptuously act out due to an underlying issue that they most likely never want to reveal. In such circumstances, speaking out, no matter how difficult, is a good resolution. Please remember that no one needs to suffer in silence.
On a lighter note, we hope you enjoyed our recommendations for 6 manga like Kodomo no Omocha! If you haven't already, make sure to check out all of these great titles. In addition to these, some more awesome manga worth mentioning and exploring are Fruits Basket (1998-2006), Gakuen Alice (2002-2013), and Nekota no Koto ga Kininatte Shinkatanai (2013-2016). These three titles may sound familiar because anime adaptations were produced for those who may want to enjoy the story play out on screen rather than read it on pages.
No doubt, all of series mentioned draw close similarities to Kodomo no Omocha and are definitely ones that will not disappoint! Even though we know these are only a few of many in existence, let us know if we've missed any! What other manga similar to Kodomo no Omocha can you suggest to us and other readers? Leave your comments below! Catch ya later!
---